If there was a world where you could become infinite, would you enter it? If you could live in cyberspace, would you do it? But what if the space that needed you the most was calling you to it once again? You may have thought you have conquered it all, but there has been something missing…a void, that needs to be filled…again. This is not the time to ignore, but the time that you step back into the world that helped you become the legend and embrace it.
Features include:
The Ultimate Package: Fully remastered classic Rez levels Areas 1 through 5, and the widely acclaimed free-flying experience Area X made with VR in mind
Enhanced Soundscapes and Visuals: Maxed-out to razor-sharp 4K resolution, silky-smooth 60 frames per second motion, and full 5.1/7.1 surround sound support on PS5 for what's widely acknowledged as one of the greatest gaming soundtracks ever made. Next-gen resolution of 2000×2040 per eye, running in smooth 120fps with full 3D audio for Area X's incredible music and sound effects on PS VR2
Exclusive PlayStation VR2 features include:
Eye Tracking – For the first time, PS VR2's eye-tracking technology allows you to track and aim at enemies using just your eyes
Enhanced Haptic Feedback – The dynamic haptics of both the DualSense controller and the PlayStation VR2 Sense controllers make Rez Infinite an even more tactile experience than ever before. From locking onto enemies in Rez to accelerating through Area X, haptic vibrations truly bring the action to life
PS VR2 Headset Feedback – In addition to the vibrations of the DualSense controllers, players will also feel subtle haptics in their PS VR2 headset for a deeper, more physical sensory experience.
HDR Rez – HDR comes to Rez Infinite for the first time on PS5
Transfer save data from the PS4 version to PS5 – Owners can download and transfer PS4 saved data to the PS5 using cloud or extended storage or connect to the same network and transfer data directly from PS4 to PS5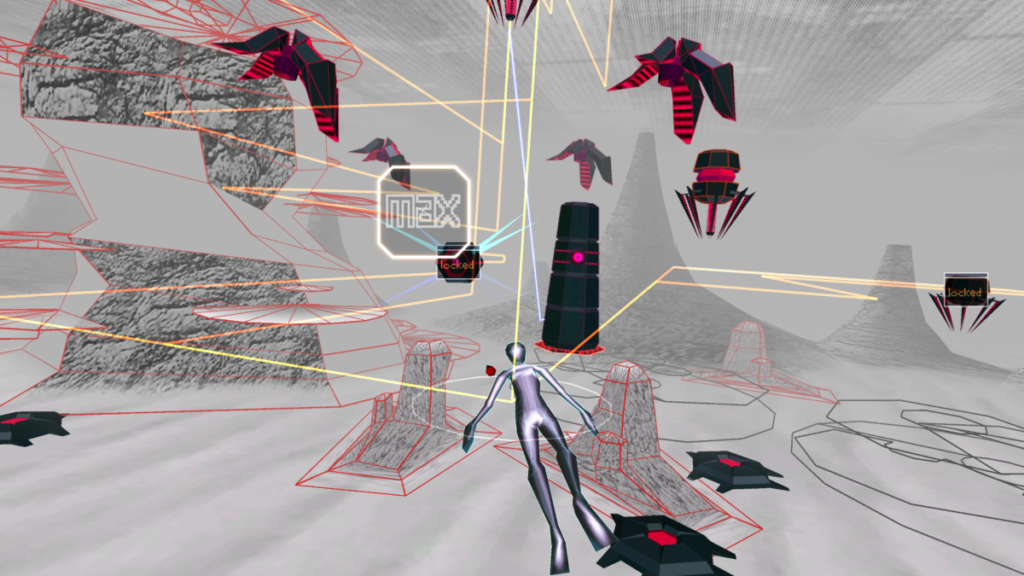 Are you ready for the transforming bosses? Are you ready for the remaster? Are you ready to be immersed in 360 degrees of mind-blowing synesthesia? Find out when Rez Infinite comes to PlayStation VR2 on February 22, 2023. Also, if you are a current owner of the PlayStation VR version, you can upgrade to the PlayStation VR2 version for $9.99.
Until then…please enjoy…