There is something we can all agree about Virtual Reality and that is the escape it allows us to take. We can become anyone, do anything, and pretty much go anywhere we want to. If we want to experience what it's like and be as close to dinosaurs as possible, become a Viking, visit the 7 Wonders of the world, ride the roads in the apocalypse, or even go down the rabbit hole, we can. Virtual Reality allows us to do things we normally may not have the opportunity to do and experience them in new immersive ways. So as I started to think about this and try to understand, even more, I reached out to and VRMonkey was happy to allow us to dive deeper look into VR Monkey as well as talk about Virtual Reality.

_____________________________________
Interview with the Partner and Sales Director of VRMonkey, Rafael Camargo
_____________________________________
Welcome to THE VR DIMENSION. Would you please introduce yourself and what you do at VRMonkey?
"Hi, my name is Rafael and I am a partner and sales director at VRMonkey."
Growing up, what were some of your best gaming memories, and what was that one VR moment where you knew that there was just something special about Virtual Reality?
"I am a production engineering, and I started my career in the private equity industry. Although I am not a dev, I was always a tech enthusiast and had the goal of working with a technology that could change the world. I had a very special moment when I visited VRMonkey in 2016 for the first time and my friends, and now partners, Pedro and Keila showed me VR for the first time. I remember that I put the headset on, grabbed a coffee mug in Job simulator and I smiled, amazed to be present in that virtual environment.
From that on, I have the belief that VR is a technology to improve the world. It is already a process in motion, but it has the potential for much more."
VRMonkey has a portfolio of projects from education to games. To you, what do you feel is the most special about mixing education as well as gaming with VR?
"Good games are memorable, fun, and players are super motivated to play it until they master it. For us, that is how an educational experience must be, and VR makes it much better due to the emotions the player fell when he is immersed in the experience. Vr is the only digital technology capable of the sense of presence, which is an important tool to arouse emotions and make people absorb memories and experiences in a natural way.
For us, an education experience is also a game, we call it a serious game. Although we had a good experience working with educational projects, our studio will focus on entertainment games in 2022, as educational experiences are aimed for the Brazilian market and we have the goal to produce a global hit in VR."
With the educational side of VRMonkey, 7VR Wonders allow you to explore the different wonders from the Statue of Zeus to the Temple of Artemis. VR allows us to escape to places we may never see. Were there any challenges when making this experience that you learned and still follow from what you learned from them?
"There were many challenges on this project, one of the most important ones was the historical accuracy of the wonders. We aimed to give users something that has a visual impact, but also that was historically accurate. To achieve this, we had support from a governmental grant from Fapesp, and had a multidisciplinary approach including in the project a partnership with professors from the University of São Paulo. VR has this amazing power to make users travel to different spaces and time periods, it's very satisfying to give people to chance to travel to the pyramids or monuments that don't exist anymore."
Dinos do Brasil was a traveling 30-minute tour that allowed groups to travel back in time. Has VR Monkey ever thought about releasing that on platforms such as Oculus, PlayStation VR, Steam, or Viveport so everyone could enjoy it?
"Dinos do Brasil is a very important project to our studio. It is currently available in Museum CataVento, which is a science museum in São Paulo, and has a permanent exhibition of it in a room with 25 seats. We are happy that the experience reached more than 200.000 visitors since 2018, although it was interrupted for a period in 2020/2021 due to the pandemic.
We believe that this experience has the potential to reach a broader public, but we don't want to simply localize it in English and port it to other platforms. Dinos do Brasil in its actual stage is designed for the museum experience, we want to adapt it for a format that could make the best use of the platforms and make it as memorable as the experience in the museum, but in people's homes."
Back in November of 2017, you released a game for Gear VR and Oculus Go, called Apocalypse Rider. A game where you ride different motorcycles of the wastelands and avoid the hostile traffic as you try to survive. What was the most special about this title and has there been and talks of maybe revisiting this title with updated graphics for other platforms?
"That game gave us valuable lessons because it was launched as a VR experience without hand controllers just after controllers were adopted in the main VR consoles. As a consequence of being outdated, the game didn't have a highlight on the main platforms. It was a good game, but in a moment that the industry was excited with other novelties and therefore couldn't make an impact. Despite having controllers' mechanics months later, it never reached its full potential.
That is why I now believe in a short development cycle for our games, aiming to bring to the market relevant experiences that are aligned to the console's latest features. It is very risky to focus on a project that has a long development cycle and could lose its timing. We can have an update of this game in the future, but in 2021/2022 we are focused on other projects and have higher priority."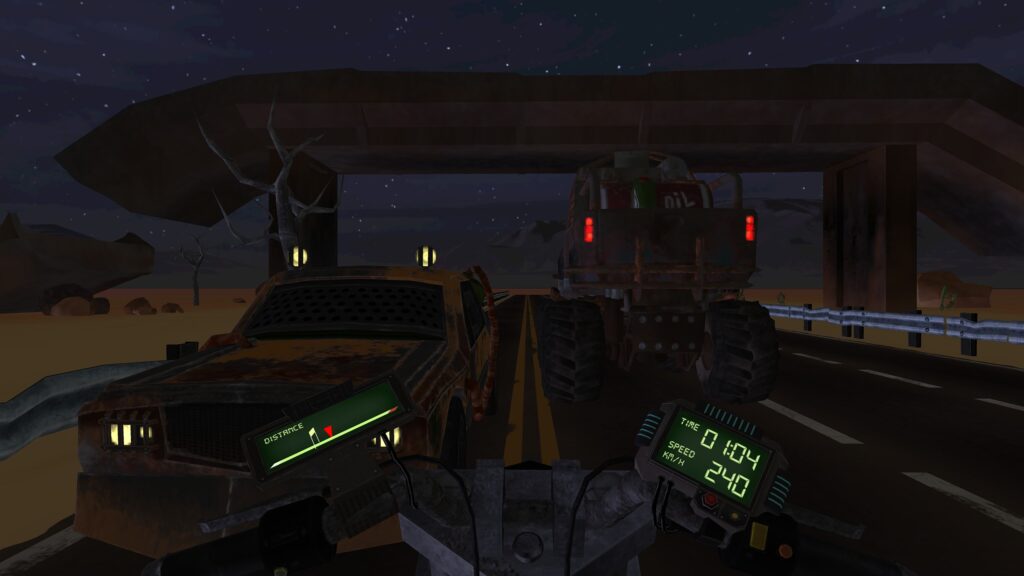 In 2016, The Rabbit Hole was released where you try and solve puzzles and find a way out of the room. Puzzle games can work really well in VR if done right. Were there any of the puzzles that you look back on and think about how you would make them different today and what still surprises you about escape room-type puzzles in VR?
"For sure! The Rabbit Hole was a great game for 2016, but there are a lot of things that could be improved to make use of nowadays VR capabilities. We are sure that the existing puzzles could benefit from new mechanics and that we would love to add new puzzles and better graphics.
The whole experience could use a much more natural interface, making better use of grabbing mechanics and hand controls. We believe that pointing and clicking should be avoided in VR experiences, that could be done in a flat-screen device."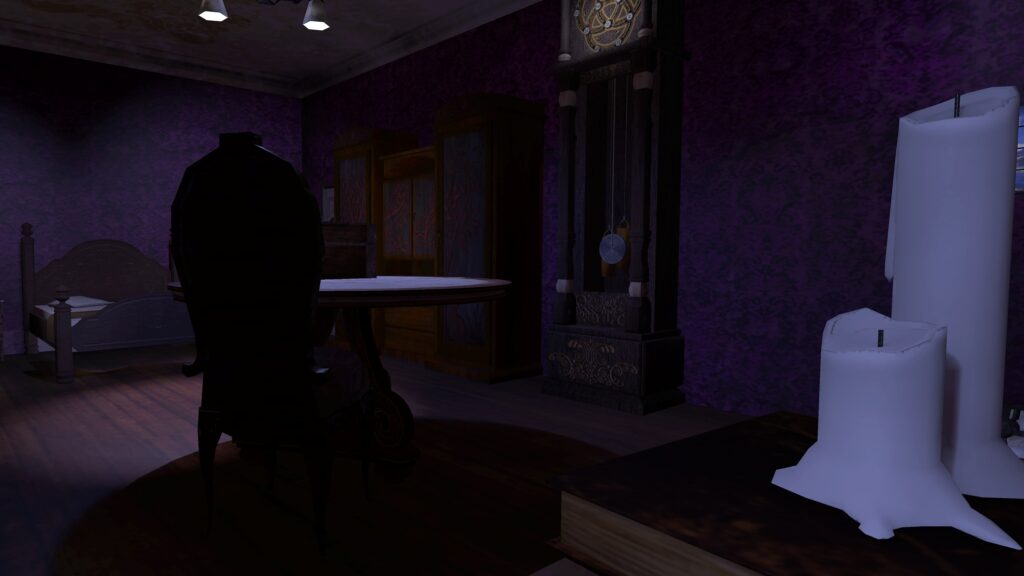 Your latest game, Viking Days, has been released on the Oculus Go, Gear VR, and Steam. It was recently released on the Oculus App Lab. What is different about this version?
"The game has better graphics and the minigames were rebalanced. Since its launch, we had the desire to make review some of its mechanics and make it better, but we didn't have the time or the resources to do it until now. We are happy that the community is enjoying many of its improved mechanics, being its aim assistance one of its heights. We noticed that we had to make the experience "easier" to be adopted by casual players or people that are experiencing VR for the first time. Therefore, the aim assistant gives the player an advantage during its first plays and avoids frustration during the player's first contact with the game."
You also added 5 extra days from the original game. What can you tell us about these additional days?
"That is also one of its major improvements, the game is 50% bigger and has mechanics that feel great in VR! We added climbing, archery, fishing, sculpturing, and skiing which are all mechanics that we enjoy in other VR titles.
Viking days has the aim to present the players with a different set of VR experiences, showing them how does it feel to be immersed in a digital world and interact with it. Each minigame was developed by a different dev in our company and we believe that there is room for new minigames in the future We would like to add soon a combat minigame, a barbershop minigame, and other ideas that we hope we have the time and resources to bring it to players. It is also the first time we launched a discord server (https://discord.gg/4abvgmgxs6) available to the community in which we aim to have their feedback and ideas for new minigames and improvements."
Out of all the different VR platforms what do you feel are some of your favorite ones to develop for and what do you feel that you wish some features the different platforms/headsets would either add or like to see in the future.
"Most of our work is performed towards the PlayStation and Quest platforms. We did more than 10 ports in the past 2 years and we aim to have all our games on those platforms. We are really eager to have more news about PSVR 2, which we believe will have a great impact on the VR market as a device that is fully compatible with PlayStation 5 and we are also excited about the Quest 2 novelties. We believe that VR will benefit from better graphics and more immersive experiences, which are wireless and have better tracking of the player body."
From your experience, what has been the one or two things when looking at the graphics or sound that you still find a little challenging when trying to develop in VR and where do you see VR in 5-10 years from now?
"We have great graphics from PCVR platforms that are currently not possible in standalone devices. A lot of optimizations are required to bring those experiences to devices such as Quest and PSVR. However, standalone devices are much more immersive, accessible, and simple to consumers. Despite a lower graphical capability, most of the people we know prefer to purchase a standalone device or a PSVR due to those aspects. That is a tradeoff that should be softened in the coming years, being the most immersive experiences also good-looking games and that you don't need to invest much in hardware to have access."
If you could tell your younger self three things that you wish you would have known, what would they be?
"You should be very aware of the industry timing and production planning. It is very difficult to achieve your goals when you are playing in an unfavorable field, to strive in VR, you must be connected to what are the latest trends and have the capability to launch your title in this time window."
If you walked through the door into THE VR DIMENSION and could become anyone from any time, but had to enter the world of Viking Days, who would you be and how well do you think you would do in that world?
"I think that I would like to be Ragnar Lothbrok, but to survive in the Viking era our ship must have all the artists, devs, producers, and designers from VRMonkey. I would trust my life to any other group of warriors."
So, what is next for you and VRMonkey?
We have planned the launch of Galaxy Kart in 2022.
"It is an arcade racing game with a focus on combat and the unique skills of each driver. We aimed to join the experience of Mario Kart with some of League of Legends. Each track is a completely different world and there are a lot of different items for the players to experience. Pedro and Keila had the idea of a racing game while experiencing the Mario Kart VR game in an arcade in Japan. We want to bring the same feeling to all the VR players"
For someone looking for a new VR game or experience, what would you say to them as to why they should experience it from VRMonkey?
"You must experience VR, knowing about its existence is not enough. You must put the headset on and live the experience in a digital universe in which you can see and touch things with your hands. It is a transformational experience and gives you a glimpse of what could be achieved with the metaverse. Also, you must try something in 6dof and that has a good quality. Don't think that a 360 video is all that VR could offer you and don't take a for free experience that is broken as representative of this universe.
VRMonkey is committed to bringing good experiences to the metaverse, things that will surprise people and that they could enjoy on many different platforms. We are an experienced team, which has been doing VR since 2015 and has 40 people among artists, engineers, and designers to do our own games or to help other studios. We are very serious about our work, and we only get involved with projects in which we believe in its potential and quality.
You can count on VRMonkey to enjoy a VR game and have someone to discuss your opinions. Our studio is always interested in having your feedback and improving. We can also offer other studios engineering outsourcing, co-development of games or a full outsource of their projects."
I really want to thank Rafael for taking the time out of their day and for giving us a closer look into VRMonkey and for talking about Virtual Reality.
7VR Wonders is out now for the Oculus Rift/Rift S on the Oculus Store and Steam VR.
Apocalypse Rider is out now for Gear VR and Oculus Go.
Dinos do Brasil is exhibited permanently in Catavento Cultural Museum.
The Rabit Hole is out now for Gear VR, Oculus Go, Oculus Rift/Rift S on the Oculus Store, Steam VR, PlayStation VR, and Viveport.
Viking Days is out now for Gear VR, Oculus Go, and Oculus Rift/Rift S on the Oculus Store, PlayStation VR, Steam VR, and Viveport.
Viking Days Remastered is out now for Quest/Quest 2 via Oculus App Lab on the Oculus Store.
To learn more about VRMonkey, please visit their site, like them on Facebook, follow them on Twitter, and subscribe to their YouTube channel.
Until next time, please enjoy.