I really enjoy this city. I have a job, there are people, and I have my friends. Just like anyone, I try to get to my job on time and do an honest day's work. But sometimes, things happen, and you can become late getting to work. Well, that happened to me, and it seems that my so-called friends and the people of this great city decided to take it upon themselves and try to keep me down. I mean, I can't help it if I am a gorilla doing what gorillas do, but they had to go out and send in planes, tanks, and whatever else they could use to stop me. But I tried to keep this rampage bottled up inside, but now it's time to let it out. Forgive me city, for they do not know what they have done.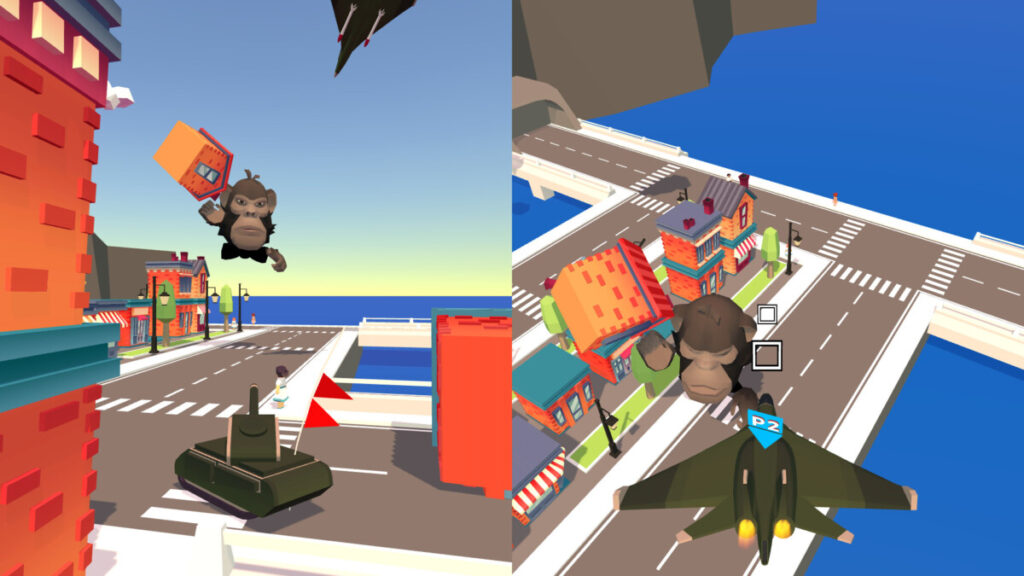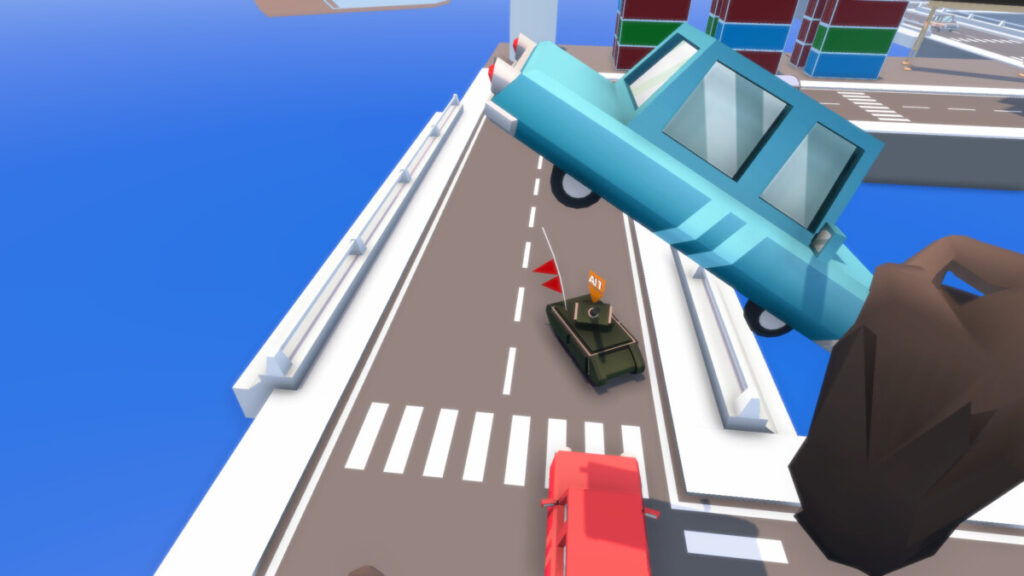 Features include:
Fast-paced intense rounds. Take turns under the headset. Plot your next takedown.
Local multiplayer party game: a great way to include all your friends in a VR experience.
Fun, over-the-top physics where every object is a potential weapon and shield.
Playable Game Modes:
Classic Deathmatch – VR gorilla vs tanks and jets.
Hide & Seek – Your work items have been stolen! Find them before time runs out.
Last Man Standing – Find all the hidden enemies, but watch out for special disguises.
Bull Run – Normal cows, rebel cows, but which is which?
UFO Invaders – Protect your citizens and cattle from being abducted by aliens.
Bodyguard – Identify all hidden spies before they take out your VIPs.
Ape Escape: small-sized gorilla must evade capture from mad scientists with oversized nets.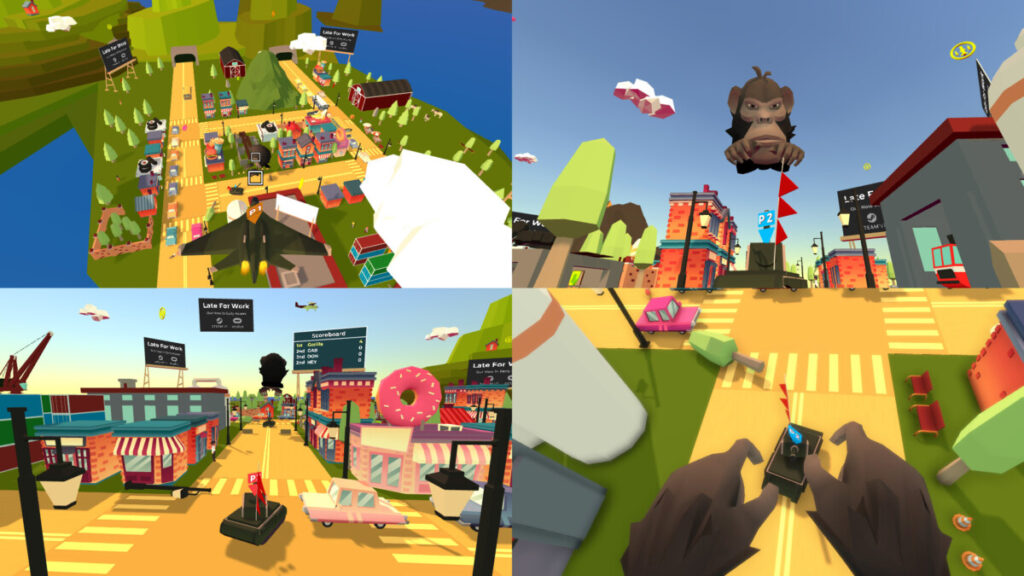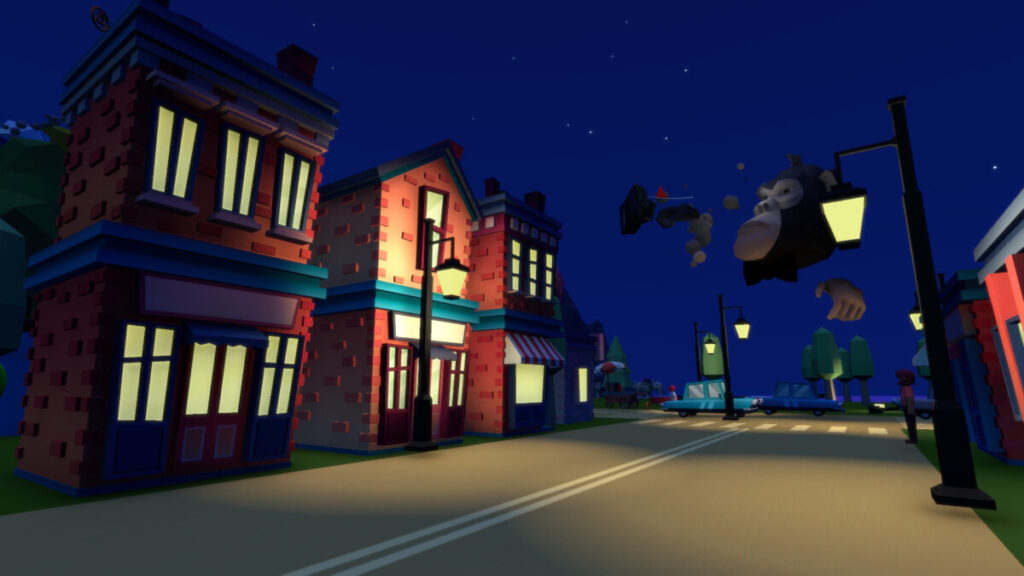 What type of chaos will you cause? Will your friends still be your friends when they try and stop you? What can a gorilla do when the world is against them? Find out with Late For Work, out now for the Oculus Rift/Rift S on the Oculus Store and Steam.
Until then…please enjoy…