Your home is supposed to be your place of safety, a place to be calm, and a place of protection. But what if your home became invaded, not by the people you may hear about on the news, but by monsters? Would you run away or stay and protect your home? Sure monsters can be scary, but when you have an arsenal of toys that will help you, anything may be possible. This is not the time to be afraid, but the time to embrace what is coming. You don't have to fight them alone, you have some friends that are going to help. The monsters have no idea what you have in store for them.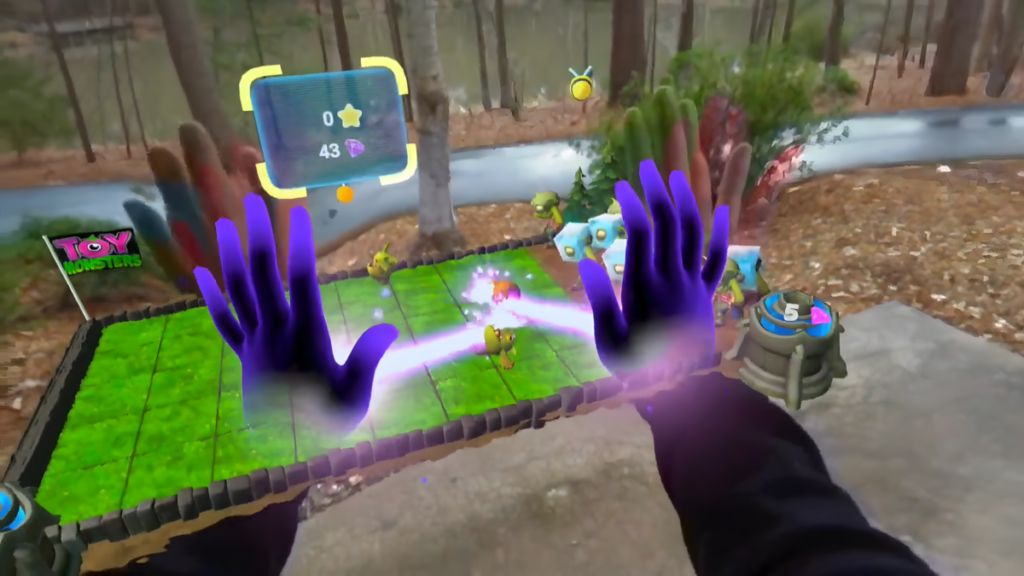 Features include:

Immerse yourself in a mixed reality experience where you defend your home against invading monsters using your toy arsenal
Strategically place your toy defenders to counter the unique abilities of each monster
Blast monsters with magic beams, burn them with flamethrowing fingers, and more using
special abilities
Choose to play in your real environment or in a virtual living room
Easily place the game anywhere in your environment and play standing up or from the
the comfort of your couch
What will you level up? Where will you play? Are you ready for the monster invasion? Find out when Toy Monsters comes to Quest 2/Pro on March 30, 2023.
Until then…please enjoy…