The sun sometimes can be our best friends. The light it brings, the warmth, the calmness…it's when the sun goes down is when things start to get a little unsafe. The only light I have is the fire I made, but what happens when the fire starts to burn out? Sometimes I don't even know if I will see the next sunrise because I don't know if I will survive the night. But there is hope, as I know how to craft to make it for another day. But things may not always seem as they appear, but the secret is to not be in one spot for too long. This place is full of mystery and I must find out what it is if I want to continue.
Features include:
Hands-on survival – eat by bringing food to your mouth, craft with tools, use weapons with your own hands.
Use Fire to help brighten the way, watch shadows of predators, and protection.
Battle predators.
Unlock secrets.
How you survive will be up to you.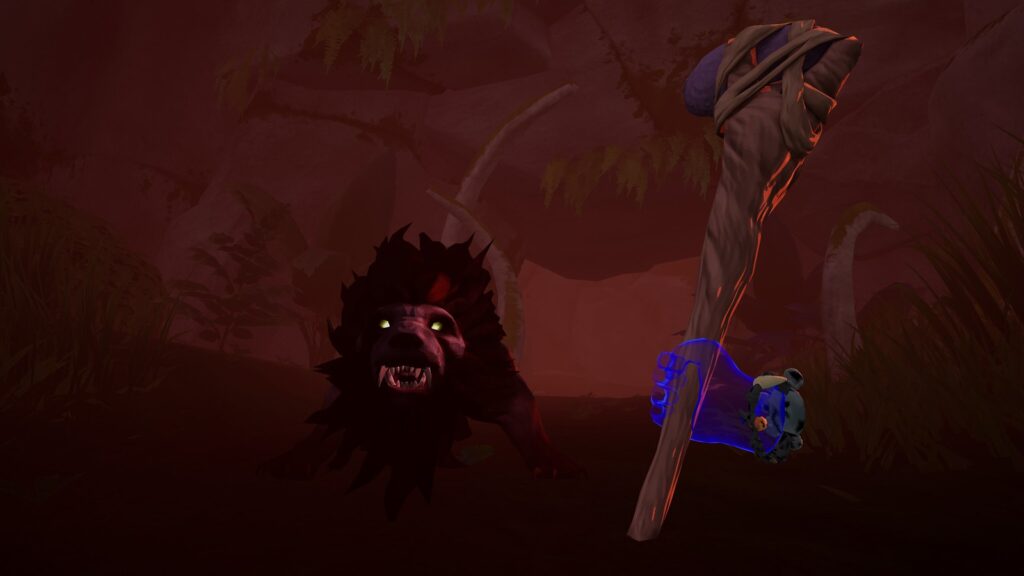 What will you craft? What secrets will be found? How will you survive? Find out when Song in the Smoke comes to PlayStation VR and to the Oculus Rift/S and the Oculus Quest/Quest 2 on the Oculus Store.
Until then…please enjoy…