Players used to play one sport at a time. Different sports were based on the seasons of the year. As athletes became impatient to play more of the sports that they love whenever they wanted to play, they took it upon themselves to take the game and the sports that they loved and combine them to be played in the only place big enough to contain the excitement that both fans and players to play…Outer Space. With the combination of Soccer/Football, Basketball, and Handball, the players could move to leap across arenas, slam, and dash like there was no tomorrow. Welcome to Space Ball.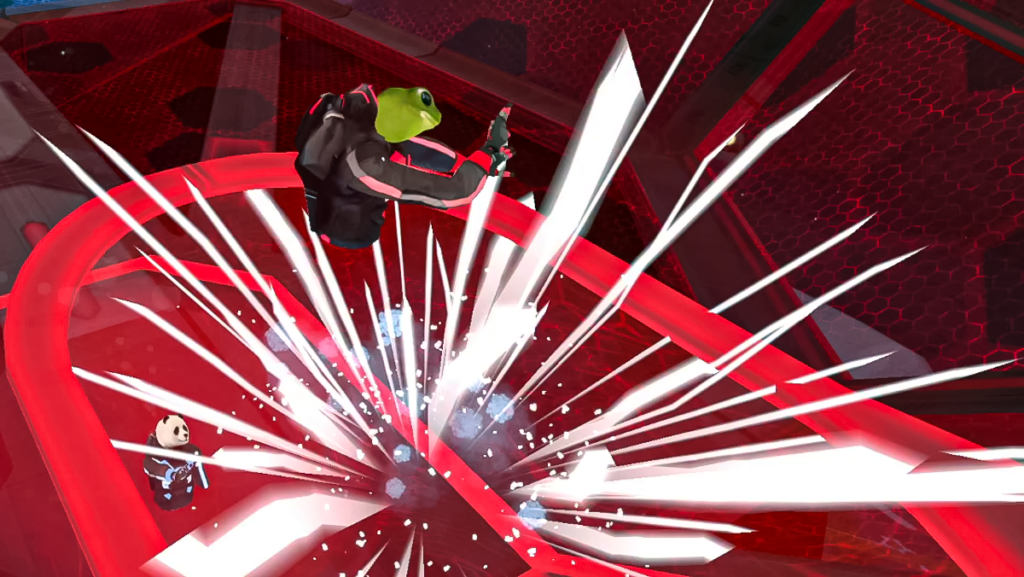 Features include:
Online multiplayer and AI Bots with multiple difficulty settings
Create Private and Public matches
1vs1, 2vs2 and 3vs3 team selection
Character customization options – be a Cat, Pigeon, or even a Capybara!
Arenas are filled with fans to bring matches to life!
Full voice chat with privacy settings
Calorie counter
How will you score? Can your team work together? Are you ready to use the arena like you have never before? Find out with Space Ball, out now for the Quest/2/Pro via Oculus Applab on the Oculus Store and coming to Steam VR in July of 2023.
Until then…please enjoy…