It's been in your blood to become part of the discovery…part of the team. Every day you hope for something new and refreshing. Something that hasn't been so ordinary. You are a Slavic cosmonaut and this mission that you so gracefully signed up for as you thought you were so prepared for, has not gone as planned. The mission was to go to the Jupiter base and test a new device, launch it to hopefully produce the fuel needed and return home with your shuttle. This day was not your day.
Features include:
Minimal risk of motion sickness thanks to innovative design.
Over 50 tight-packed levels to explore and conquer.
Indiana Jones-like navigation via grappling hooks and boosters.
Lots of crazy platforming stunts.
Riddles and spatial puzzles.
"Dieselpunk in space" atmosphere.
Slavik humor and peculiar story.
Original, stylized art.
Soundtrack by acclaimed video games music composer – Piotr Surmacz.
Customized controls – from smooth to snap rotation to the speed, it's yours to control.
Time Attack Mode allows you to race against time on a new playlist of arcade levels.
Leaderboards.
Energetic Music Tracks.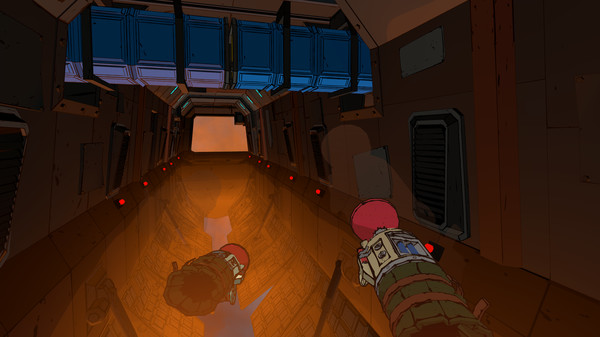 So what will you find as you roam through the industrial space station with grappling hooks and spatial boosters? Will you be able to beat the other comrades with your score? Will you succeed in your mission and race against time? Find out when Yupitergrad comes to PlayStation VR as a physical edition from Gamedust and Perp Games on the Perp Games Store on March 12, 2021, and coming to PlayStation VR digitally on February 25, 2021. Yupitergrad is also available on the Oculus Quest/Quest2 and Oculus Rift/S on the Oculus Store, Steam, and Viveport.
Also, check out the Yupitergrad interview and PCVR review.
Until then…please enjoy…