I guess my studies of ancient Egyptian lore get the best of me. It's all I can really think about and it's my passion. But it wasn't until the news about mysterious structures appearing in the Sahara Desert. I know I have seen this place on a map. I mean everything lines up, but it's the burial sites that have me a little worried. Those sites belonged to the Mejai, the powerful and elite warriors, that according to the stories have a very long and unnaturally life. I am not sure how exactly they gained this power if it was given to them out of the free will or a deal was made from what some say of the high-priest Harkhuf. Maybe it was protecting the pharaoh or maybe protection of the high-priest itself. But there is something else about these warriors that I have to let my team be aware of. The anger that brings death and prevails to those around them I at least know of one way to stop them, and the scripts forewarn of the dangers, but again, the story is a myth, right?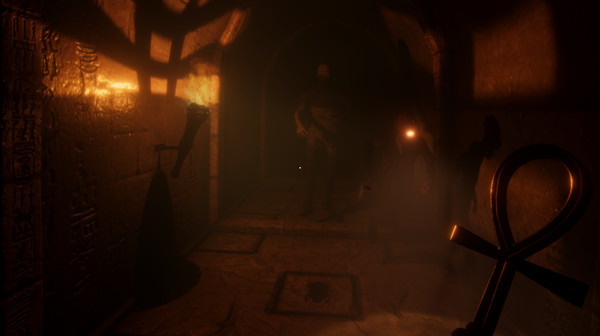 Features include:
Assemble your team – Gather your team of archaeologists and treasure hunters in this co-op thriller and discover the truth behind the legend. Play solo, with a group of friends, or find a public match online.
Gear up and delve deep – Take advantage of every tool at your disposal to navigate through ancient Egyptian ruins and survive the perils within. Alternatively, you can choose to provide intel to your teammates from outside the ruins in the safety of your excavation tent, using such tools as the radar system or motion sensor array to detect activity.
Unearth ancient relics, treasure, and lore
Be careful of the choice you make as you may find out that you are not alone
Replayability with procedurally generated levels and randomized AI to ensure no two playthroughs are ever the same
Encounter several different Mejai with unique characteristics and abilities
Utilize your choice of archaeological equipment to increase your chances of survival
PC & VR cross play supported – Play in PC mode, or play in VR mode for increased immersion with haptic feedback.
Positional Voice Chat – Strategize with your teammates with in-game voice chat.
Loot Collection System – Use your collected loot to upgrade your equipment and purchase more powerful tools.
Embrace the Curse of the Mejai – When you die, you have the option to return as a servant of the Mejai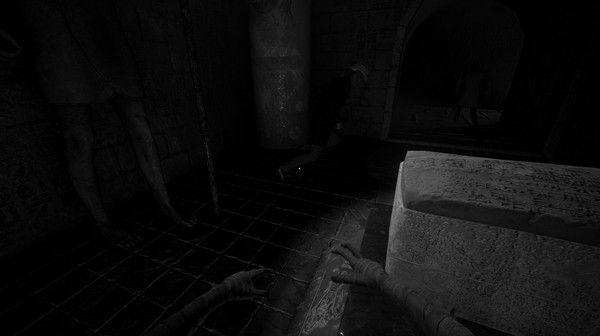 Will you put together the team or once you die, be the one to end them? What treasures will you find? Will you be able to leave the tomb, or be stuck inside forever? Find out when FOREWARNED comes to Steam in Q3 of 2021.
Until then…please enjoy…