If you lost your ability to see, what would do? How would you feel? Would you…could you adapt to the world that you have known? But would you let this set back keep you down or would you become stronger and turn it into a positive? But it seems that Developer Tiny Bull Studio and Publisher Fellow Traveller want to give us that experience with Blind for PlayStation VR.
Before even starting just take a moment to enjoy the beautiful music playing. It's as almost as you are about to walk through the door of something special.
So what is Blind about. You are playing as Jean as you can see you are driving away with your little brother Scott, from something, but you don't know what at this time. But before you even know it, what seems troubling that you are trying to escape something turns out to have another bump in the road with a crash. But it's when you awake that the one thing you could always count on was your sight, is gone. But not only is your sight gone, but your safe zone is as well as you are now in this mansion and you are just trying to figure out where you are and what happened.
As you try and move around, the outlines of objects have this beautiful tone to it. The black and white that is used have this majestic yet calming feel to it. Frames of pictures to furniture to even doors all is well done and works extremely well in Virtual Reality. But all the visual immersiveness of the objects seem to just disappear as only to make you realize how much you appreciate the sense of sight. But as you try to move in the dark you are able to grab objects and throw them which will then turn into these brief echo waves of light.
Let's talk about the controls for a moment. You can play with either the DualShock 4 controller or the Move controllers. For me it seemed using the Move Controllers were a little more difficult to get used to compared to the DualShock 4 controller. Playing with the Move controllers will show virtual hands that you can use while using the DualShock 4 controller, you will be using X to interact with objects. For me, I went with the DualShock 4 simply because it was easier to move around in almost darkness than trying to remember the controls on the Move controllers.
Now that you have a better understanding of the controls, let's continue.
As you move around you will start to come across a phonograph (an old mechanical recording and reproduction of sound) where you will hear this voice that knows who you are which just adds to the confusion of why you are here, what happened to your sight, and where am I that wants me to trust them just because they said so. Since you really have no choice in the matter as you can either sit in darkness or you can try and get out of this place. I for one am going to try and get out.
Blind is a story-driven experience, but it adds puzzles to the mix all while trying to be able to see as you move around. One of the first puzzles you encounter has you searching for statues. Normally it would be easy, but try to find them when you have already thrown an object at a wall to shed some light for a few seconds and then the lights go out and you cannot find the object that you just have thrown. So there will be some challenges with the puzzles but also the challenge of being blind.
When you first meet the man that up to this point have known simply by the voice that plays over the photographs you encounter, as not the typical feeling of how I should be frightened in the sense as it adds more fear to the why am I here, what happened, where am I, and now who are you added to my list of questions. You are then given your cane that will allow more frequent waves of echoes to come into your life so that you may move around a little bit more safely. You will need to be careful as tapping the cane too frequently as it will be an overwhelming experience of light that is almost blinding.
Speaking of puzzles, even though some of the puzzles may frustrate you, you have to remember that it's not all about the limited sight. Remember if one sense is limited, others will become stronger. Tiny Bull Studios has added this aspect of not the only limitation of sight that again is beautifully done with the tints and shades of black and white and made it of an almost balance of you having to listen to help offset the sight. It's wonderfully done as it can be discouraging at times. But don't give up as this story that is being told has more than meets the eye.
As you get deeper into the store you start to see visions that are almost ghost-like that have this familiarity to them. Is it something that happened to you or is it something that you are remembering? And once you get deeper into the story of the visions you see, things may start to be more clear as you figure out what has happened.  One thing I like is how there are radios throughout the mansion that if you listen closely may help aid in the store being told. I really want to discuss the story, but this is one for you to find out and experience.
Blind does offer a compelling story with stunning details that really do come alive in Virtual Reality and honestly would not be able to be experienced as it was envisioned if it was not in Virtual Reality. I have always said that being immersed in Virtual Reality you need to be visually and also have sound immersion. Usually, the visuals are the primary focus and the sound helps add to the experience, but when the sound becomes as important as the visual aspect of that experience, that is something that should not be missed. In a world where most of us take for granted in life, Blind makes us take a step backward to show what we should be appreciative of and couldn't we all be a little more appreciative in life?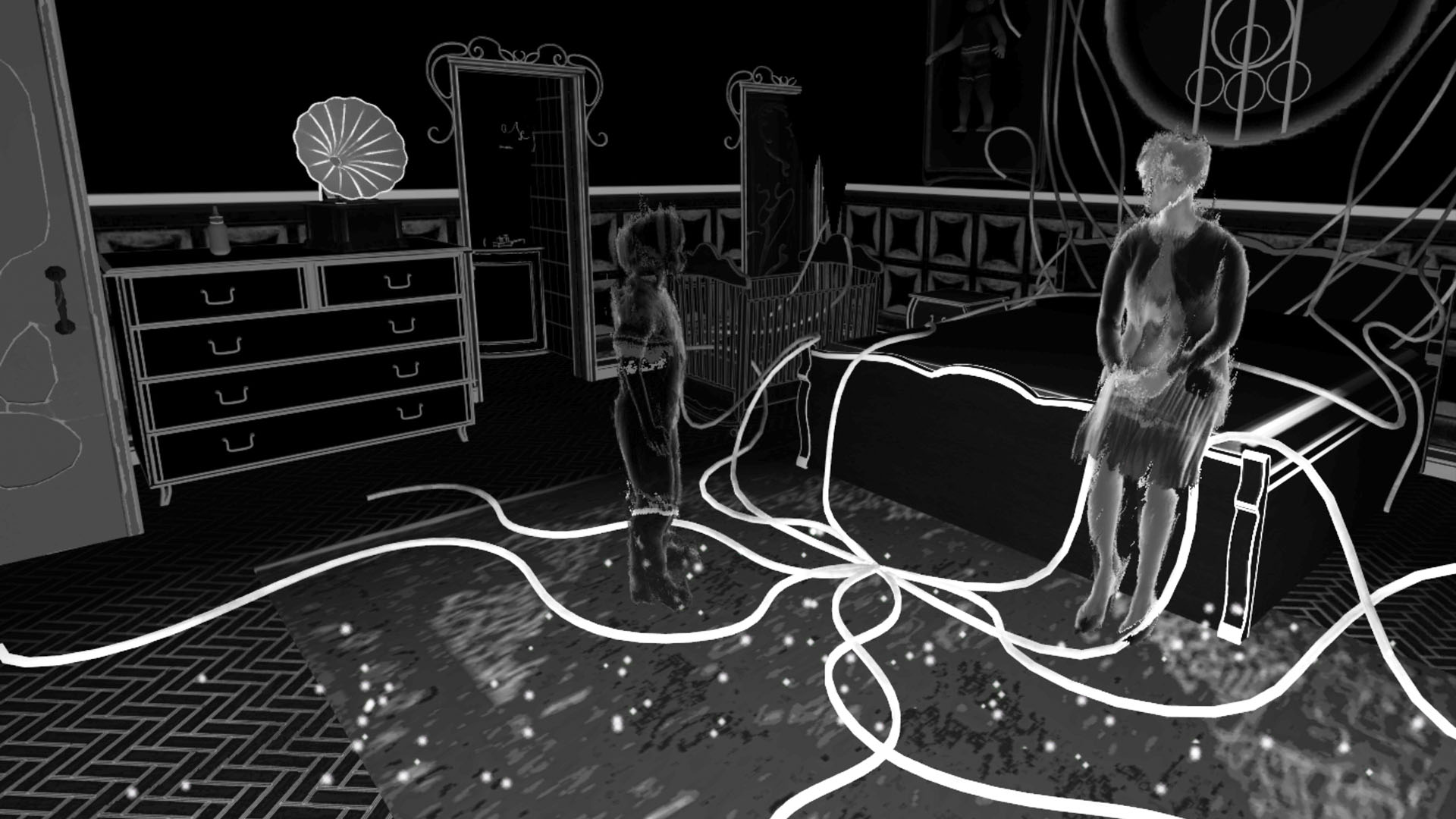 Blind is out now on PlayStation VR and is also available on the Oculus Store, Steam, and Viveport. A review code was provided.
To learn more about Tiny Bull Studios, please visit their site, like them on Facebook, follow them on Twitter, and follow them on Instagram. To learn more about Fellow Traveller, please visit their site, like them on Facebook, and follow them on Twitter.
In case you missed the trailer, please enjoy. Until next time, I have to experience this again.
Mr. PSVR, September 21, 2018, theplaystationbrahs.com