35 years is a long time for anything, but when it comes to Bub from Puzzle Bobble, it's just a continuation of the legacy that Bub and Bob have had over the years and now, not only is it Bub's birthday, but the puzzle bobbling duo is going on vacation and they want you to come along for the fun. But it's not going to be all fun in the sun as it seems that they have brought their girlfriends along for the ride, but something unthinkable has happened to them and it's going to take some skill to make sure that this vacation is one for the memories.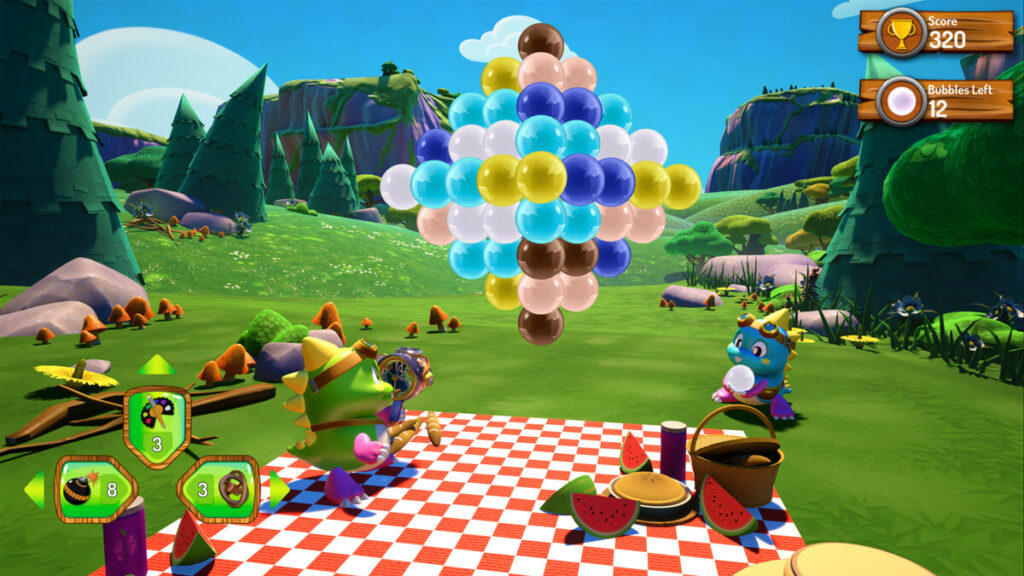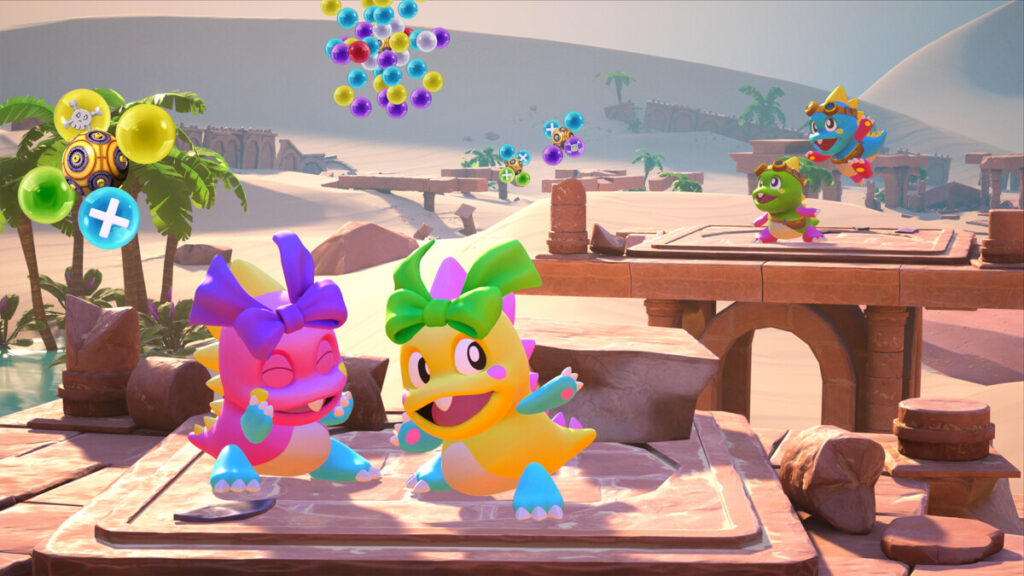 Features include:
100 New, 3D Puzzles – For the first time in Puzzle Bobble history, spin, color-match, and solve 3D bubble configurations with added depth and physics
A Classic Remade for Cross-Reality Play – Fully playable on the PS4, PS5, or in PSVR – swap seamlessly in and out of a headset on the PS4 version
Optional PSVR Support – Virtual Reality transforms players into a bubble-popping dragon to tackle puzzles in a new first-person perspective, with physicalized interactions when paired with PlayStation Move controllers
3 Distinct Puzzle Modes – Master 100 progressively difficult puzzles in Story Mode, kick back and pop endless puzzles in Infinite Mode, or hop online 1v1 Duel Mode, which supports matches across PS4, PS5, and PSVR
Easy to Pick-UP-&-Play – Simple controls and intuitive game mechanics introduces puzzle popping in a fun, non-intimidating way
Color Blindness Accessibility Options – 3 distinct Color Blindness Accessibility options make it possible for players who have R/G, B/Y, or UNI to play
Cross-buy title – Meaning every PS4 purchase will automatically come with the PS5 version of the game at no additional cost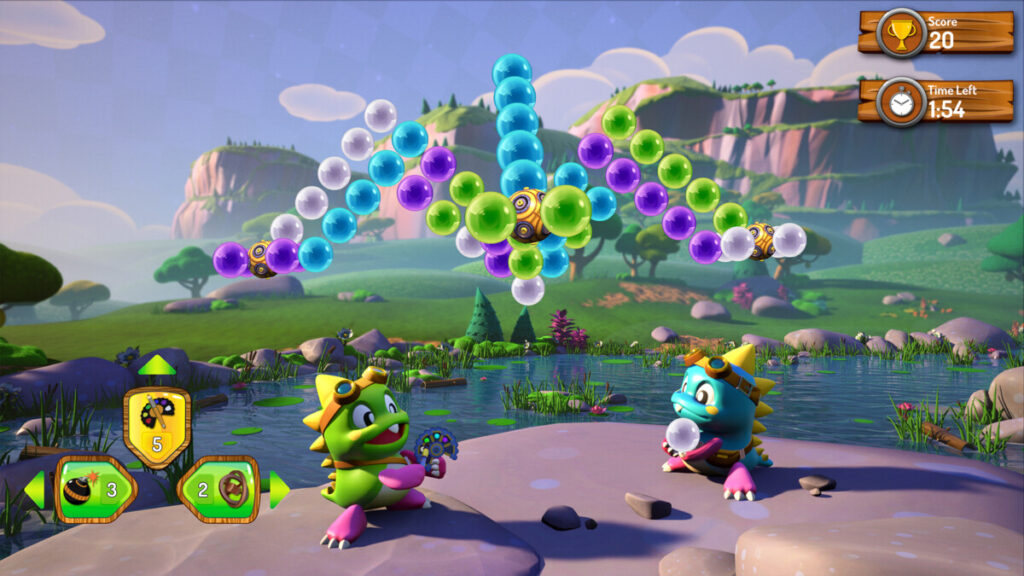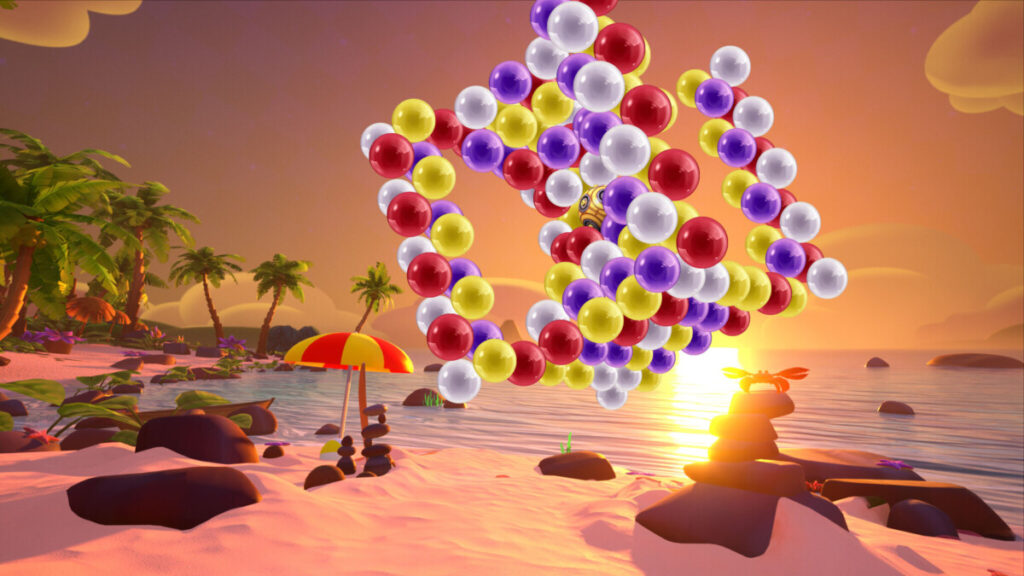 Can you solve all the puzzles? Can you win the duel? Are you ready for a vacation odyssey? Find out when Puzzle Bobble 3D: Vacation Odyssey comes to PlayStation VR and Bub's birthday bash on October 5, 2021.
Until then…please enjoy…