The future. It could be a place of something spectacular or it could be a place of survival. But that in order to survive, you had to dance? Set in a futuristic world, and an AI known only as Uriel is going to be the one that can set your fate. You will need to dance and move in order to be the survivor and not just another casualty.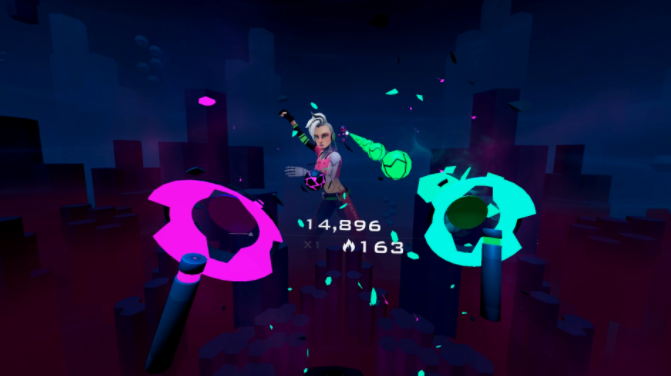 Features include:
45 original songs by F-777.
9 Characters from around the world including a new boss character.
Local and global leader boards so you can compete with friends at home and worldwide.
New futuristic arenas.
Easy, Normal, and Pro difficulties to challenge even the most hardcore players.
So will your moves help in your survival? Will Uriel decide your fate or will you? Are you ready for what will be thrown at you? Find out as Dance Collider is out now on PlayStation VR, the Oculus Store, and Steam.
Until then…please enjoy…