Naau is a world full of magic and full of intriguing mysteries with danger all around. It's a journey that should not be taking for granted or assumed about anything. But there is something that must be discovered, I can just feel it. Something is drawing me to it, but I am not quite sure what it is or who might be responsible. I know the dangers will be tough, but I am a fighter. I have a variety of skills, abilities, and magic to make sure I find my way. But with every step, with every fight, there may be a chance that I will take my last breath.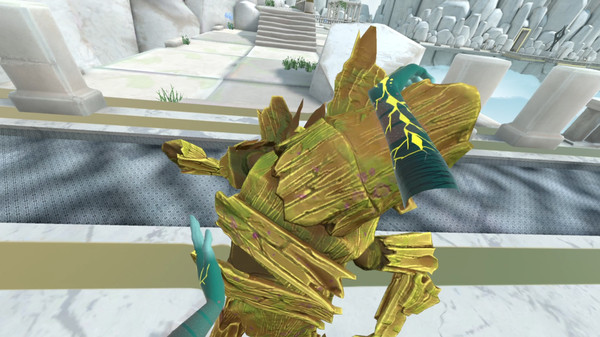 Features include:
Choose Your Own Weapon: What is your fighting style? Choose your fighting technique and weapon while exploring your surroundings. A variety of advanced weaponry, special abilities, and combat techniques are available in this adventure. You can discover how to use your magical powers. Attack your enemies and defend yourself by defying gravity, throwing objects found in your surroundings, grabbing your enemies and throwing them into the air when you are in deep trouble, and much more.
Weapons and Defenses: Access fireballs, magical powers, boomerangs, magical stones, flower guns activated by collecting power stones, some objects (i.e. sticks, pieces of wooden cases, or iron shield itself) found in your surroundings to attack your enemy or defend yourself by using them as a shield for extra insurance.
Enemies: Battle against wizards, obsidian Golems, Woldham giant tree, little creatures, Giant flowers, Spider flowers, (i.e. poisonous flowers, bats, bugs), and much more.
Unique locomotion system: We Offer innovative VR comforts for motion sickness for some players. You can switch teleportation while in the game to what is comfortable for you. There are 3 options Teleport, Free locomotion, and Dash teleportation. The choice is yours.
Interaction: Realistic VR object, characters, and environment interaction. You can grab and throw characters and objects around you or punch enemies.
So what weapon will you choose? What will you interact with? What will you discover? Find out when Naau: The Lost Eye comes to Steam on February 25, 2021.
Until then…please enjoy…