Back in December 2022, we heard about TOSS!, a game that would allow us to swing, experience cloudscape playgrounds, and parkour action as you try to gather your banans and collect lost pieces of your ship. Now, it looks like we finally have a release date along with some additional features.
Features include:
Bright & happy colors set the mood in this bananas VR climbing platformer
Explore a colorful & vibrant world through a journey high above the clouds and beyond
Use your hands to swing and toss your way to the end of each level
Adventure through dozens of handcrafted jungle gym playgrounds
Parkour Action – Soar and launch yourselves through the air, grab hold of trees, pipes, and walls
Challenges – Try to race against the clock, with Time Attack; find as many bananas as possible or master as few grabs as possible in each round
Social Competition – Compete against each other by time and rank, and follow your friends' leaderboard ghosts
Mastery & Modifiers – Unlock modifiers like Zero Gravity and Double Toss by becoming a TOSS! master!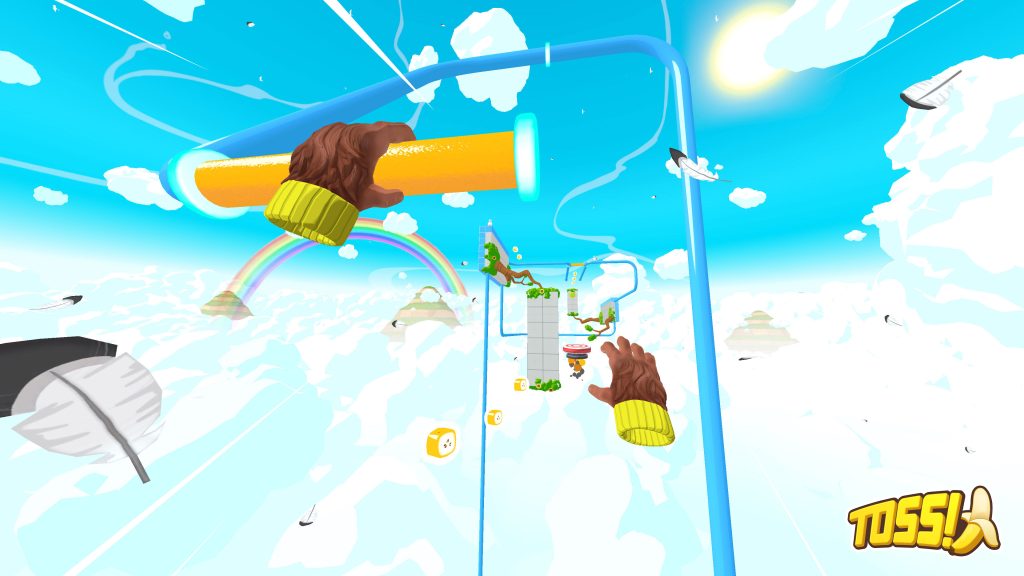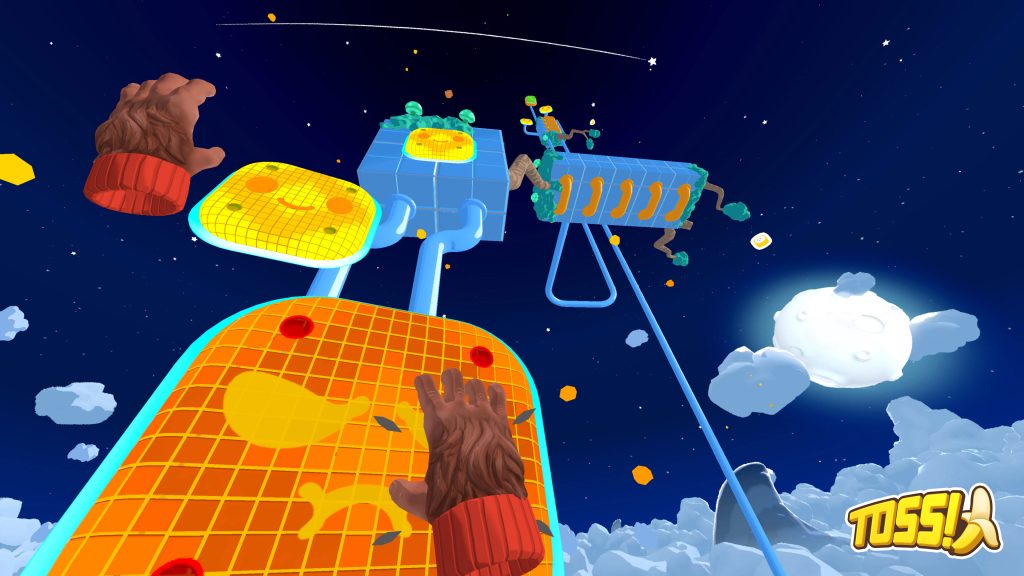 Are you ready to climb those leaderboards? Are you ready for the parkour action? Are you ready to go bananas? Find out when TOSS! comes to Quest 2/Pro on the Oculus Store, PlayStation VR2 on the PlayStation Store, Steam VR, and Viveport on September 7, 2023.
Until then…please enjoy…