A game that many PCVR players have already had the enjoyment of knowing and still playing is the freestyle dancing VR rhythm alternative known as Synth Riders. The music that will overcome you to get you in the flow as you ride the rails and for those online players that have become friends and all part of the VR rhythm revolution thanks to Synth Riders. But for those who may not be aware of what you are actually able to do in the game, things sound simple, but you will need the rhythm in order to play this game. Your job is to hit the different colored notes which fly along with the beat all while trying to dodge some obstacles that will come your way.
Features include:
Dance to 67 Songs (52 OST and 15 DLC).
Have Great Laughs with Multiplayer "Power-Ups".
Burn Those Calories with a Fitness Tracker.
Take Part in Exciting Weekly Challenges.
Play with Friends and Family in "Party Mode".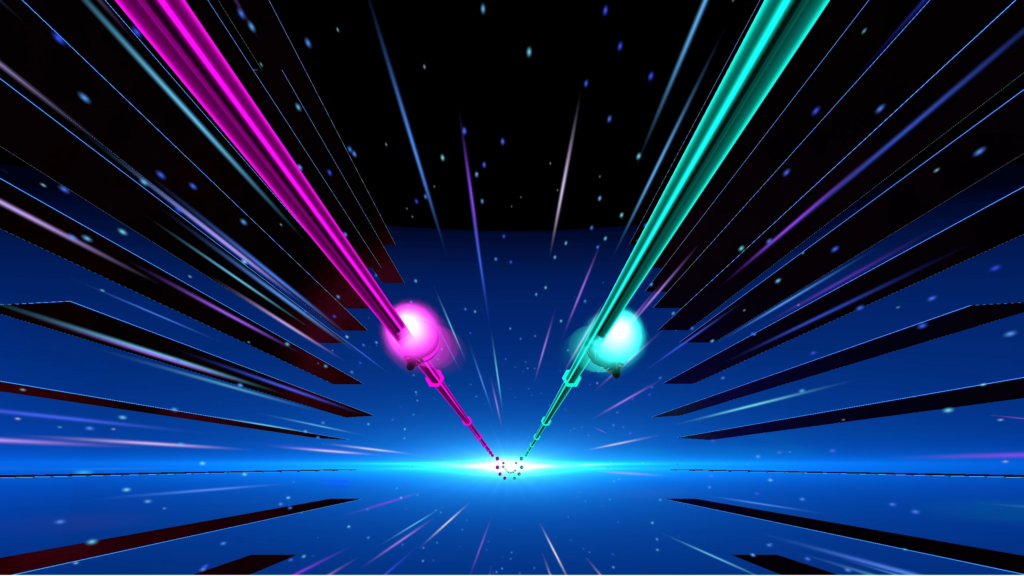 Will you be able to hit all the notes or get distracted by what comes your way? Are you ready to sweat? Do you have what it takes? Find out when Synth Riders comes to PlayStation VR this year and is also available on the Oculus Rift/S and Oculus Quest/Quest 2 on the Oculus Store, Steam, and Viveport.
Until then…please enjoy…