You are Ophelia and the 41st Millenium needs you. But in this war, when it seems to grim, no ordinary soul will do. So you will need to weed out the corruption within humanity and help save a race.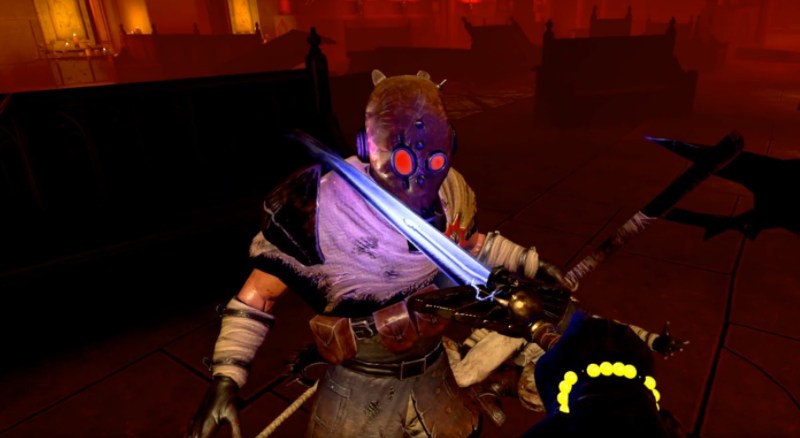 Features include:
Deep and compelling story Explore the Warhammer 40k universe like never before in VR.
BLAST technology pushing Quest to the limits Streams & batches content allowing big worlds with lower memory usage and load times.
Spectacular Acts of Faith Slow time, force push enemies, or defend yourself with a protective barrier.
15 devastating weapons & wargear items Including some fan favourites: Meltas, Flamers, Chainswords & Bolters.
Unlimited freedom to crush your enemies in VR A full free movement VR experience.
The first Warhammer 40,000 game in VR Explore the rich 40k universe, lore & storytelling for the first time ever in VR.
So will you be able to bring order to the 41st Millenium? Will you be outnumbered or prove that you have what it takes? Will you fight for humanity? Find out when Warhammer 40,000: Battle Sister comes to the Oculus Quest on November 12, 2020.
Until then…please enjoy…