The job of the Freelance Police is a rewarding one…it's a dangerous one…and it's a fulfilling one. The world is not going to be nice to you know matter who may live in it, but it's your sworn job to protect and serve no matter how many things may not go your way.
Features include:
Experience the two-fisted japes and tomfoolery of internationally beloved icons
Sam & Max in mind-melting virtual reality!
So real you can feel Sam's breath on your neck! Gape in stupefied awe as Sam & Max run amok through their sixth or seventh medium, leaving a trail of broken hearts and minds in their wake!
Push yourself to be the best of the best of the middling, as a dog and a naked rabbity thing harangue you through different Freelance Police Academy training challenges.
In an abandoned amusement park they have retrofitted, play as a trainee under Sam & Max's tutelage/verbal abuse to become a member of the Freelance Police.
Discover the horrible and socially relevant secrets lurking behind, under, and within Cap'n Aquabear's rotting theme park!
Give evil scientists and demonic trespassers their just desserts… with sprinkles!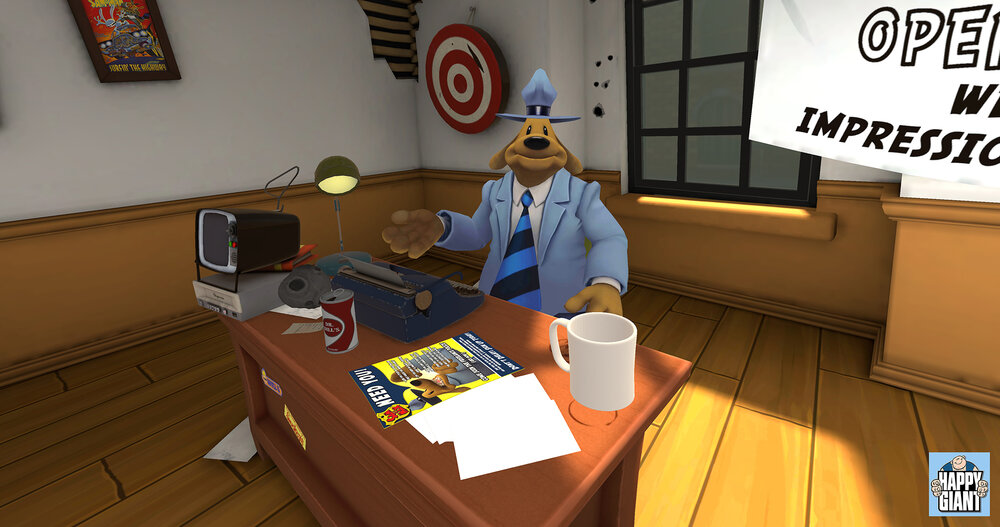 Do you have the qualifications to join the Freelance Police? Can you eliminate evil? When a world has gone strange, do you have what it takes to stand against the darkness?
Find out when Sam & Max: This Time It's Virtual comes to Virtual Reality in 2021.
Until then…please enjoy…