The plan was simple. Go in, take out any enemy, and succeed in our mission. But things changed. The wrong wall was blown up and they saw us coming a mile away. We sent Sam in only to never hear from him again. Sam had one job…ONE JOB. I am not sure if it was a miscommunication with our team or if it was Sam's fault. But after Sam went missing, we started to listen to our instincts, started to listen to each other, and started to believe in ourselves. We rappeled, we ambushed, and our weapons are top-notch. We will not be stopped, we cannot be stopped, and we will not sleep until we end in victory…well, maybe if Sam makes it back alive…who are we kidding, R.I.P. Sam. We will win this for you…win it for Sam, but most importantly, ourselves.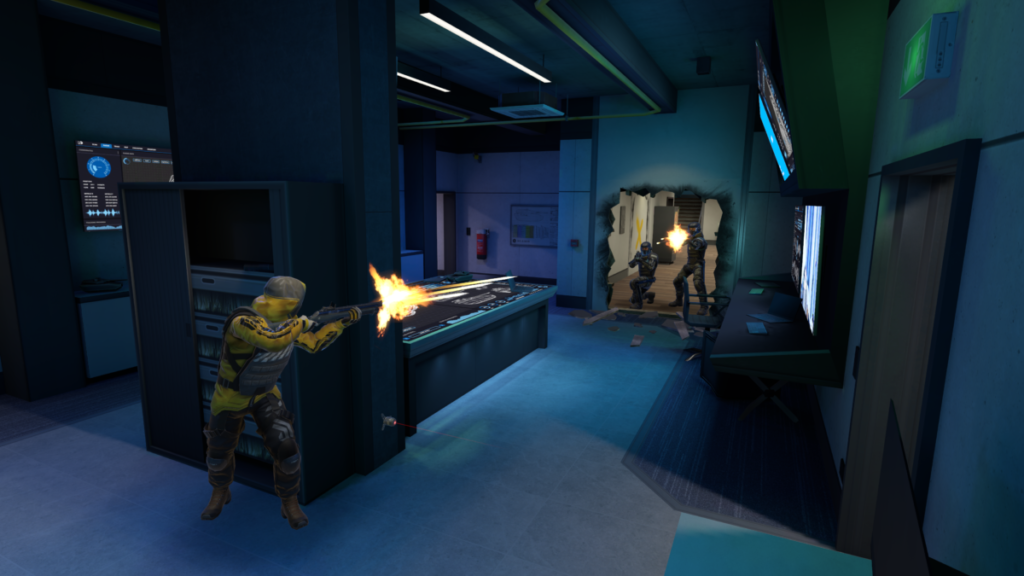 Features include:
Intense close-quarters combat: Breachers VR puts players right in the middle of the action, with intense close-quarters combat that requires quick reflexes and strategic thinking
Varied environments: The game features a variety of environments to explore, from urban streets to abandoned warehouses
A variety of weapons and gadgets: Players can choose from a variety of weapons and gadgets to customize their loadout and play style
Cooperative and competitive multiplayer: Players can team up with friends or compete against other players in a variety of multiplayer modes
Will the mission be a success or a failed attempt? Can you take out the enemy team or become an enemy of your own team? Will you have what it takes to become a Breacher? Find out with Breachers, out now for Quest 2/Pro & Oculus Rift/S on the Oculus Store and Steam VR.
Until then…please enjoy…