You have looked up to your heroes on the court. This is all you ever wanted to do. You practice every day just to get a chance to prove how good you are not only to those watching but to yourself. Every time you serve that ball, you know exactly where it's going to hit. You see yourself winning that league, but do you believe in yourself enough to make it a reality?
Features include:
Become a VR Tennis Ace – Jump into Career mode and compete in tournaments against challenging AI opponents across numerous different courts
Training Lessons – Learn the basics of ground strokes, volleys, and serves with the robust Training Mode, which includes customizable ball cannon practice options and engaging skill challenges
Droid Rush Mode – Master your swing against a swarm of robot invaders in Droid Rush. Hone your aim and take out those shields quickly
Online Multiplayer – Test your skills against other players online from around the globe. Invite up to 8 friends to jeer or cheer you on from the sidelines
Multiple Control Options – Move around the court by teleporting or using analog stick movement, and customize your playstyle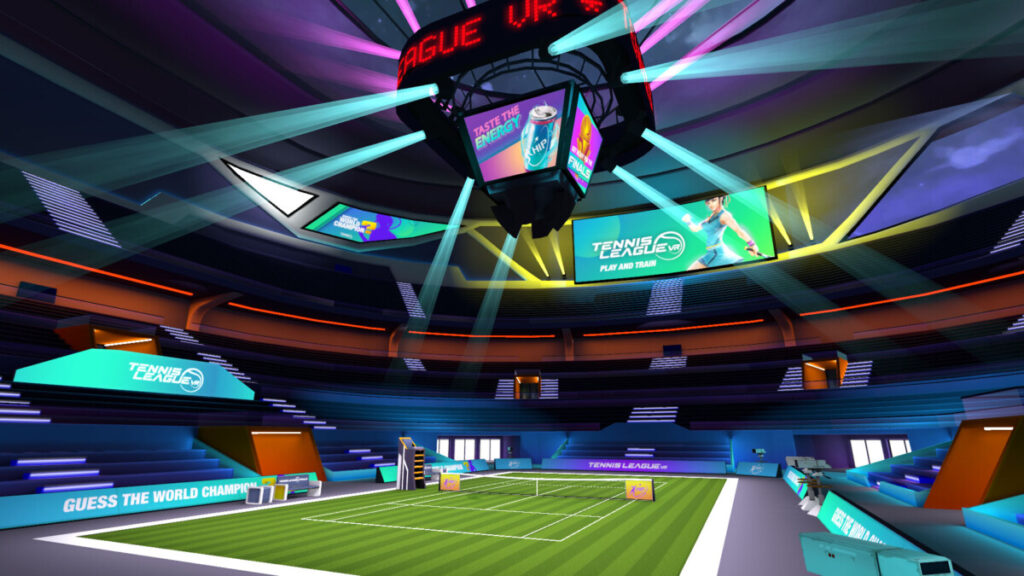 Can you serve that ace? Who will you play against? Can you win the league? Find out when Tennis League VR comes to Quest/2/Pro on the Oculus Store on April 20, 2023.
Until then…please enjoy…