You have seen the movies…you have seen the show on Netflix, but now in at this academy, it's time for you to get ready to soar with your broom win the race as only a little witch could.
Features include:
Learn to soar with the help and encouragement of fan-favorite characters from the popular anime.
Motion sickness reduction technology that will keep the focus on the exhilaration of flying.
Become part of an all-new story throughout familiar areas around Luna Nova.
Pair up with fellow students to be the first to cross the finish line or Purify ghosts in single-player mode.
Join real-world friends via online multiplayer to explore the rich environments of Little Witch Academia in immersive VR.
Use magic energy and attack other racers.
Make your own character.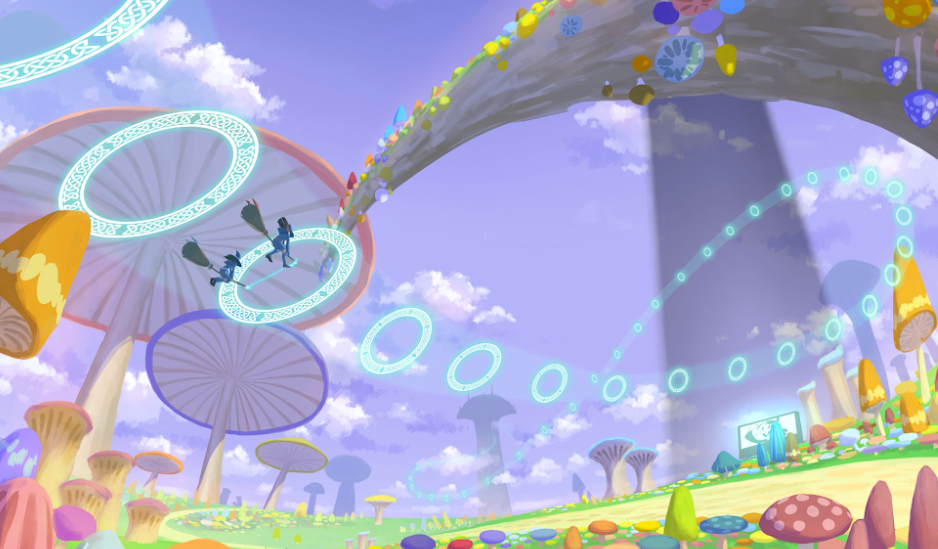 So will you be able to win the race? Will you rule the multiplayer? How will you use your magic? Find out when Little Witch Academia: VR Broom Racing comes to the Oculus Quest in late 2020 and PlayStation VR, Oculus Rift/S, and Steam in early 2021.
Until then…please enjoy…