There have been many attempts to complete tasks aboard the ship. Everyone knew what to do and how to do it in a timely manner. But there were those who didn't see things the same. They wanted those who tried a little too hard and a little too perfect and placed the blame on others. But there seems to be an issue with some of us crewmates not lasting too long. In fact, there is someone on this ship who wants to kill us with their sabotaging ways. For those that have survived, we call those killers the imposters. But things are starting to heat up because we will find them and then eject them from the ship…or at least attempt to vote off who we think it is. Either way, the experience never gets old. I mean, I could be lying about the safety of everyone on board. I guess there is only one way to find out.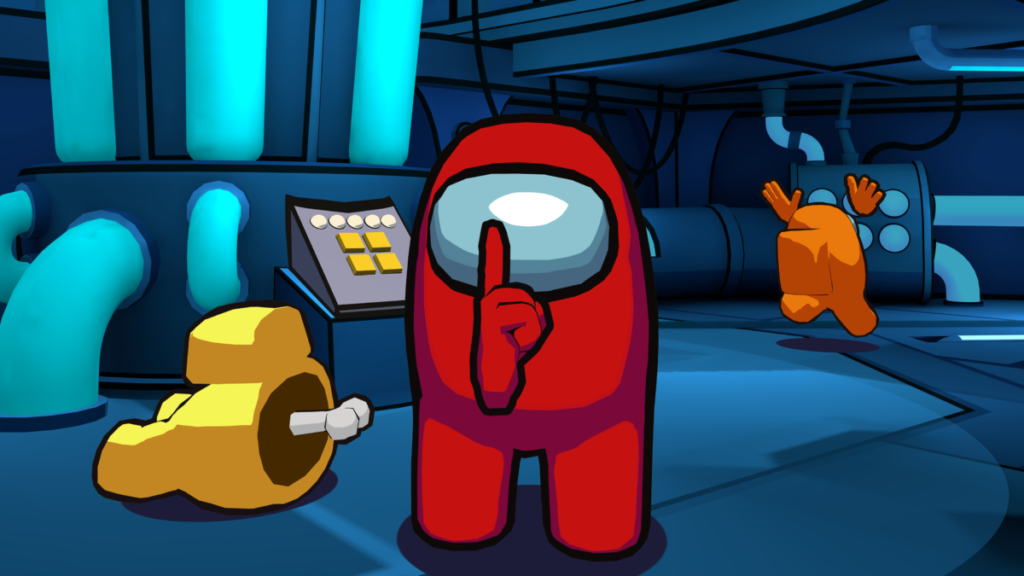 Features include:
Gameplay: Experience the core Among Us gameplay you know and love, such as tasks, sabotages, emergency meetings, and venting, but now in VR
In-Game Voice Chat: Communicate using voice chat (featuring proximity chat) or use quick text chat
Minigames: Play old favorites and new-for-VR games too
Customization: Pick your character's color and hat
Comfort: Adjust your settings for the best experience possible
Cross-Platform in VR: Play with other VR users, even on other VR platforms and headsets
Locomotion: Choose single or two-handed locomotion options
Custom Lobby Settings: 18 settings to customize the game, including 'Hands Visible', and 'Number of Impostors', resulting in millions of settings combinations
Player Safety: In-game reporting, muting, kicking, and voice chat moderation
Cosmetics: Fan favorites from the original Among Us and VR exclusive hat DLCs
Who will be part of the crew? Can you find out how the imposter is? Who will be blamed? Find out with Among Us VR coming to PlayStation VR2 on the PlayStation Store and is also available on Quest 2 on the Meta Store and Steam VR.
Until then…please enjoy…