Looking at what works well in VR, there is a genre that we don't seem to get a lot of and could benefit from more of. I am talking about platformers. The ability to see the jumps from point A to point B and hoping that you land that jump. Or the ability to dodge in move in ways that Virtual Reality brings a different view compared to non-VR gameplay. There is just something about it that really intrigues me. So does developer Monologic Games bring the dedication, difficulty, and fun of platformers to Virtual Reality? Let's find out with Ven VR Adventure on PCVR.
Ven VR Adventure is a platform game that was built from the ground up for Virtual Reality where you will be running, fighting, and jumping within different regions. So before you start jumping like a maniac, you want to do a few things. One, make sure your VR controllers are charged. In my case, my Oculus Rift S Touch controllers had new batteries so I was good to go. And second, find your favorite chair so you can sit, relax, and just have some fun. So as long as you have everything listed, you will be good to go.
When you first start there is a little history about your new friend that you will meet and control called Ven. We learn that Ven's planet, Aspris, it was invaded by the one leading the invasion, Bruce Nelson. You see Ven had a choice to make to either to run and hide or stay and fight. Ven, with all his courage, was trying to lead the invaders away from his companions, Ven was chased to the point where he had to make a tough decision. Be captured or possibly worse or jump for his own safety as he knew he was the one that could save his planet. Ven decided to jump and then when he woke, Ven climbed out of his surroundings to then build his weapon that became extensions of his arms. And with this weapon, came a full-length training session where Ven spent much time perfecting these extensions…this weapon. But it's when Ven knew it was time to save his planet did he walk into this energy that gave him powers. All was good until a disturbance, that would become a friend in a way named Teramy. And this is where you and Ven form a bond that shall not be broken.
Playing Ven VR Adventure, the controls felt as natural as can be. You move with the left analog stick, press A to jump, press A twice to double jump, and the B button to attack as you try to reach checkpoints, break boxes, collecting runes for lives. On your left hand, you will have a bracelet that will show the number of companions you have saved in each level of the region, and below that, is the number of lives you have available. On your right hand, you have the timer for the time trial modes, which once activated, will allow you to have your name (depending on how well you did) on the leaderboards. Other than that, your hand-eye coordination skills will come and handy as you jump from different and avoid different obstacles as well as defeating enemies (stay away from the poisonous frogs) and it's off to help Ven save his planet.
As you progress through each level of the regions you will notice how the third-person view of the camera will start moving with you. Some may need to adjust to the movement of the camera angle, but it does work very well in VR. Each of the different levels does get tougher as you start to have more objects to be on the lookout for. So make sure you collect as many runes as you can so that your meter will fill up and you gain an extra life as you try and reach that checkpoint. There were many times where I was so close to the checkpoint and then either misjudged the jump or an object got me at the last second. So more runes equal more lives. But even if you run out of lives, the game is not completely over as you do receive additional lives so your time with Ven can continue on.
When looking at the graphics, you will notice the levels may have a familiar tone but are very well detailed no matter how many things are going on at once as you try and concentrate, only to have something catch your eye that can distract you. Ven is detailed as well and will look at you with those eyes at times almost in alike "we got this" way along with being able to fist bump him when he is close. Being able to fly on the back of a snake and seeing the details of the scales while throwing bombs at the enemies really is pretty pleasing on the eyes. Sound-wise, the music is fun to listen to along with the sound effects of everything going on to help round off the experience.
There are a few things I would love to have seen. For one, Ven doesn't say a lot and makes a few sounds. It would be pretty fun to have more comments from him even it is a form of comedy. But then some may argue that too much may be an additional object for distraction. Second, the companions that Ven is trying to find along the way have some in plain sight as well as some you have to look out for but are pretty much silent. It would be nice to have them or Ven make a distinct noise to let you know they are close. Again, part of the fun is trying to find them, but what I did like is how you can tell almost how far within the level you need to be on the lookout (such as at the beginning or past the halfway point) for the mission ones. Third, as I do like the time trials as it gives you a way to keep playing to get on the leaderboards, I think it would be nice if there was a way to add additional ways to get onto the leaderboards such as less amount of lives lost or the number of runes collected. Don't get me wrong, I am happy that leaderboards are there, I just would like some more challenges. And last, more VR Ven Adventure. This is was such fun to play that I hope this really becomes a series in the future.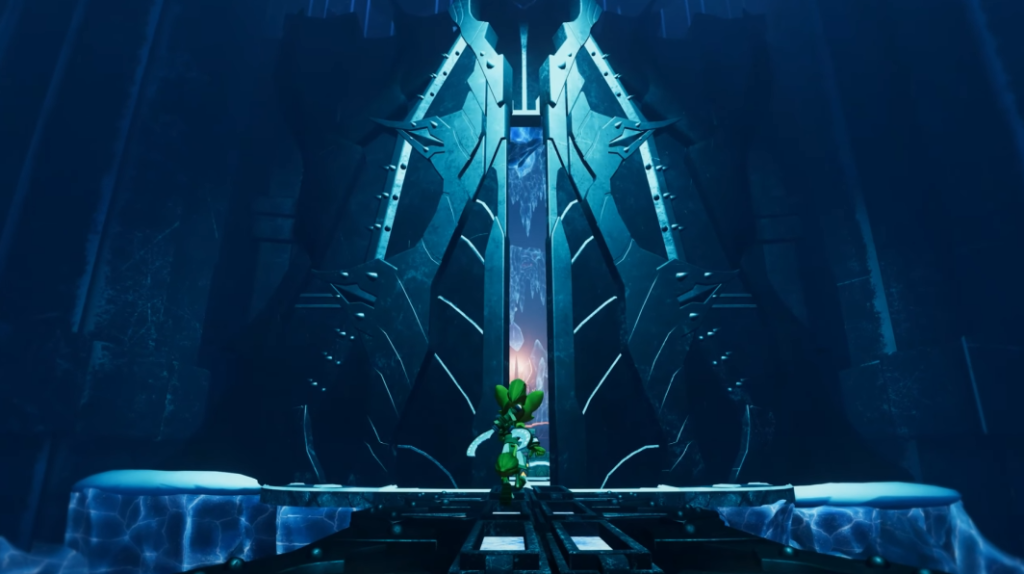 Ven VR Adventure is a welcomed addition to the platformer genre that shouldn't be missed. It shows us what we have been missing and need more of in Virtual Realty. And goes to show that if we have too many obstacles and distractions in our way, we may just miss out on what is most important and that is the adventure each of us could be having.
Ven VR Adventure is out now on the Oculus Rift/Rift S on the Oculus Store, Steam, and Viveport and is coming to the Oculus Quest/Quest 2 on the Oculus Store on August 12, 2021, and coming to PlayStation VR. A review code was provided.
To learn more about Ven VR Adventure, make sure that you like them on Facebook, follow them on Twitter, and follow them on Instagram. To learn more about Monologic Games, please visit their site, join their Discord, and subscribe to their YouTube channel.
Also, check out the Ven VR Adventure interview.
In case you missed the trailer, please enjoy. Until next time, I have some leaderboards to try and climb.