You have come from afar land and stumbled into the local tavern for some relaxing times. The atmosphere seems up to your speed with the people talking, the music playing, and something special on those tables. So you go up to the bar and that is when you are greeted by the barkeep. You hear the words "Grab some cards, grab a tankard, and show these adventures what you are made of". The rumors were true about this town. The card players who like to stack and prove that their deck is the mightiest of any land.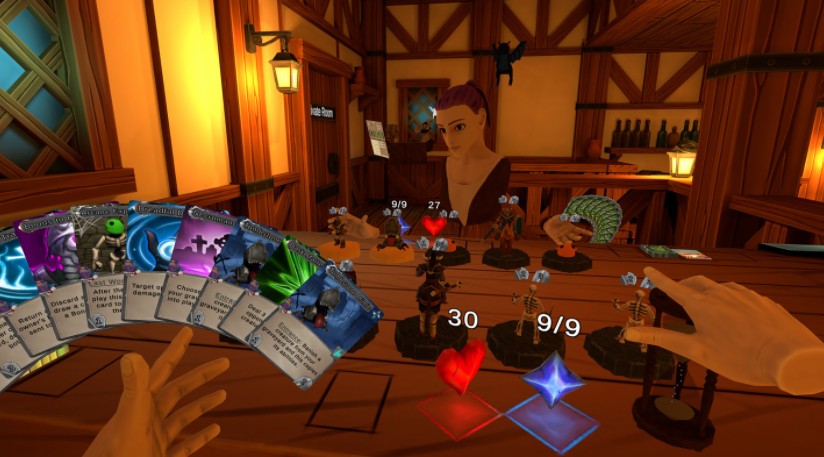 Features include:
Combines the thrill of traditional strategy card games, with a laid-back atmosphere that's perfect for any type of player
Play with other players and chat. Play alone against AI. Or you can just enjoy the tavern, have some laughs and observe
4 factions (2 available at launch) each with their own unique combat mechanics
More than 90 cards currently available (with more to come!)
Completely customizable decks
Animated cards come to life on the battlefield
Cross-platform multiplayer, making it easy to connect with friends
Competitive and casual play options, depending on your preferences
Teleport and free-movement mechanics available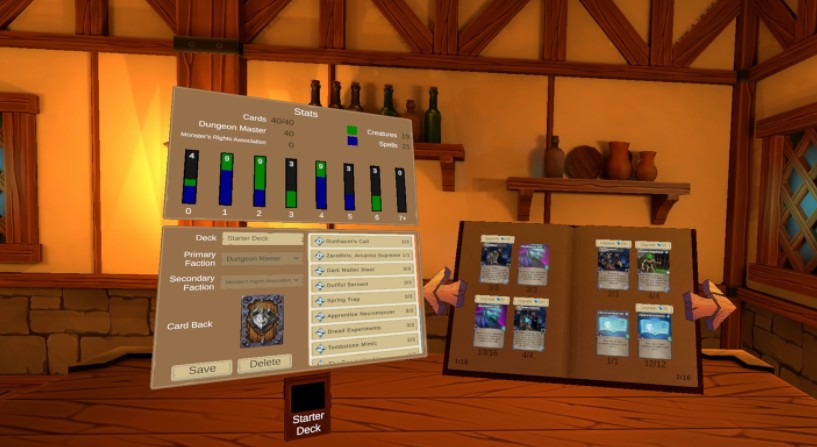 Which cards will be in your collection? How will you customize your deck? Who will you play against? Find out with Cards & Tankards out now for the Oculus Quest/Quest 2 via the Oculus App Lab on the Oculus Store and Steam.
Until then…please enjoy…