You have completed the passes, made the plays, and thrown the touchdowns. The plays you have made are legendary and up to now, you have ruled this league. But as the new season started, so did the new challengers who look to take you down. But it's time take on these new challengers on these new fields to show the world that you are still the player that can make all the plays happen.
Features include:
New body types and leagues + bonus league: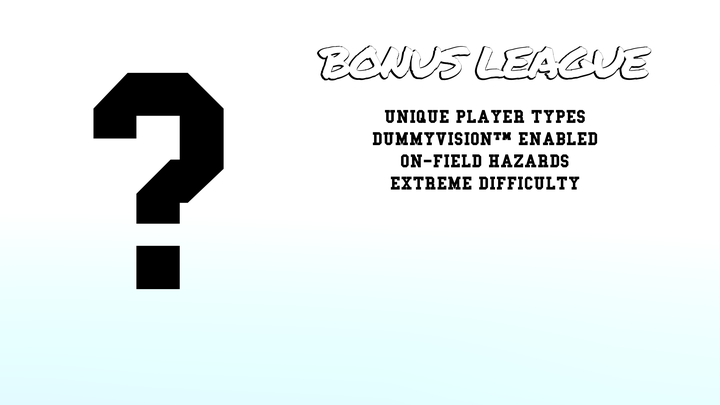 Dummy Vision – Have a bird's eye view of the action in all the stadiums for Bruiser, Amazon, and the Bonus League as well as select stadiums in the Pro League
Take the lead – leaderboards have now been reset with a dedication to having a leaderboard for each league.
Stats
New soundtrack that will feature electric mix of rock, electronic, big-band, pop, and more to match eatch team's signature style
So are you ready to make those legendary plays? Are you ready for the challenge? Are you ready to unleash Beast Mode? Find out now with the free update in 2MD: VR Football Challengers Edition for the Oculus Rift/Rift S and Oculus Quest/Quest 2 on the Oculus Store.
Until then…please enjoy…