It's been a dream of many to visit HappyFunland Theme Park. I am not sure why I haven't heard of it, but I am told that it is a place of fun times, great rides, and Randy Rodent. But it's when answered that ad and that stranger, Larry told me more about this "happy place" and the tragic accident. If it wasn't for the need for a job, I might never be in this situation. And by the look and sounds of this place, I don't know what kind of fun to expect.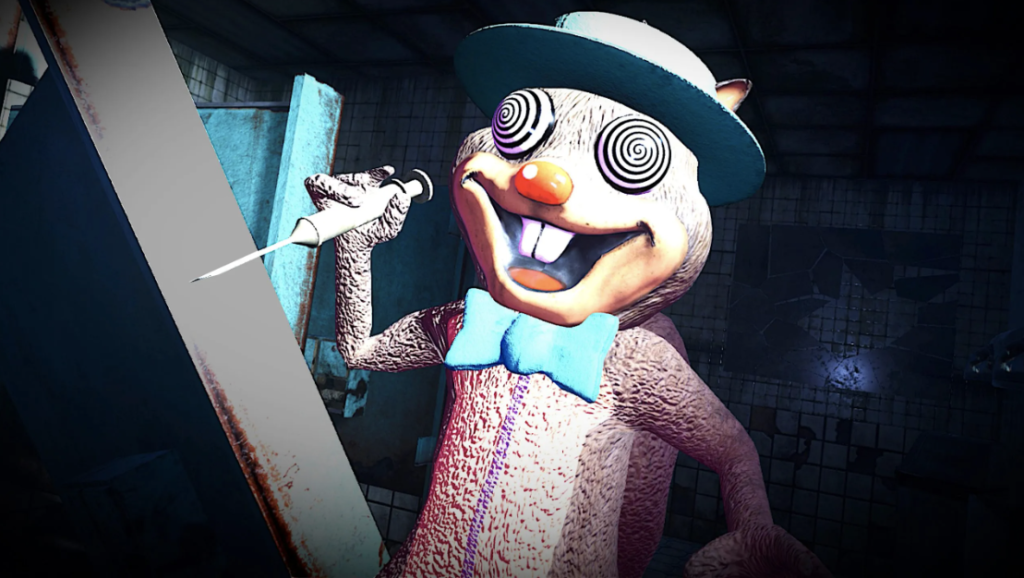 Features include:
Explore an abandoned Theme Park – Uncover the dark secrets of Mort Grisly's HappyFunland theme park, Home of Randy Rodent!
Ride the rides – Ride rides such as the piratey boat ride "Marauders of the tropic isles", and"Feral Squirrel's Nutty Excursion Tour" Warning! This is a high-speed turbulent insane VR thrill ride.
Defend yourself – Defend yourself against enemy automaton robots that, many still roam the park. Many years ago they went haywire and killed everybody in the park.
Solve Puzzles – Progress through the Theme Park by solving puzzles, finding keys, and escaping rooms
What rides will you ride? Will you be able to defend yourself against the enemy animatronic robots? Are you ready to explore HappyFunland? Find out when HappyFunland comes to PlayStation VR2 digitally on the PlayStation Store and a physical release at a retailer near you and on the Perp Games Store, and also coming to Steam VR in 2023.
Until then…please enjoy…