The battle is not going to be easy. Each warrior that has decided to enter the fight is fast and strong. Each one has their own skills and style that they bring to this battle that you may not be prepared for. Striking will not be enough. You will have to have the determination to block and dodge and when the opportunity opens up, then and only then will you truly know that they are not prepared for you. This is your time warrior. Defend against the blows, awaken the energy, and defeat the enemy.
Features include:
Embody your fighter – All characters are equipped with unique weapons, coupled with their own distinctive martial arts style. Learn to master these ancient fighting patterns to awaken the energy of your blade and dominate your foes online
Cutting-Edge Fencing Mechanics – Move and swing your sword freely as you would in real life, then apply tactical skills to block incoming blows and break your opponents' weapon at the point of impact
Anybody can pick a sword – The duels take place in a dream-like surreal setting with vivid colors
Hone your skills and take part in the global contest to climb the ranks online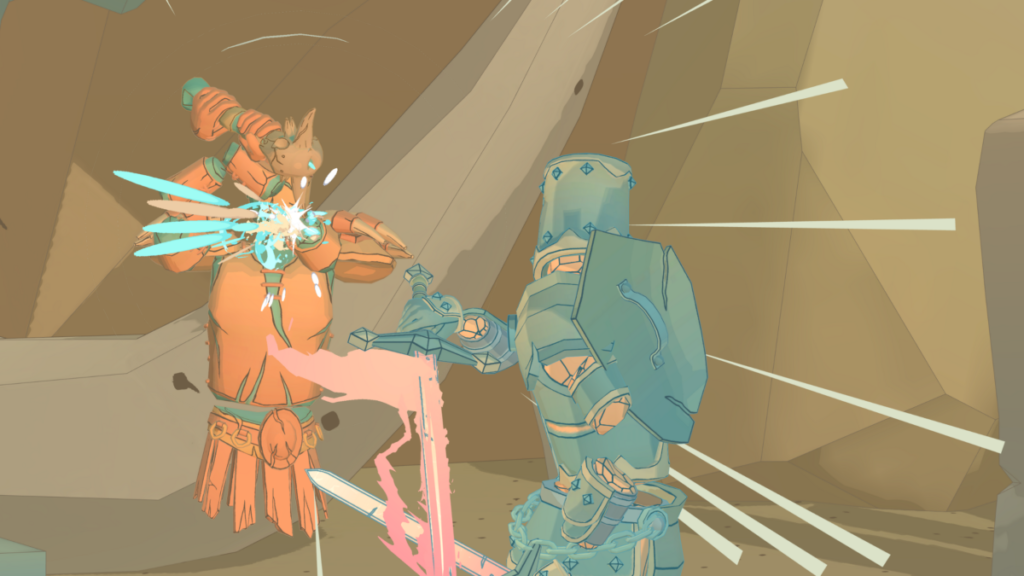 Are you ready for the fight? What skills will you master? Will you show the world who you are? Find out when Broken Edge comes to Quest 2 on the Oculus Store and Steam VR in the Fall of 2022.
Until then…please enjoy…