The Old West is a special time in our life. Sure, we have the fresh air, the horses, and the local fun at the Saloon. But when those who are looking for gold can't get past the greed of the rush, trouble can become more than what's worth. And too much trouble can cause a war all due to conflict. I thought my days of being a bounty hunter were behind me, but in order to put an end to this, they say that an artifact must be found. But I know I am not the only one looking for it. Word in these parts is that the warrior, White Eagle, is also looking to find it. I'm not sure what the outcome will be, but I have a feeling that White Eagle and myself may have more in common than either of us would want to believe. Oh, what's my name? They call me Jack, and I guess retirement can be put off for another day.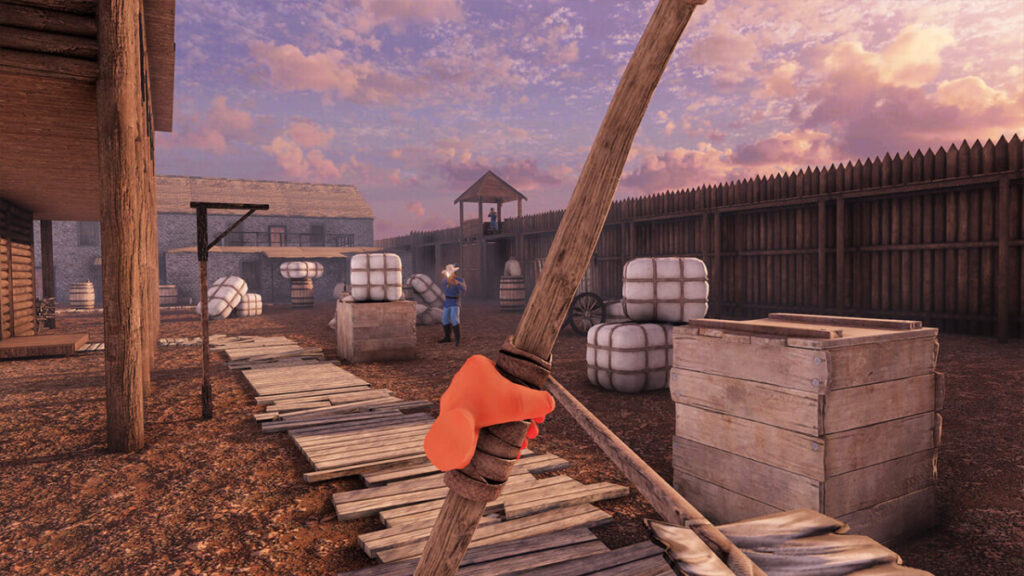 Features include:
Use unique, historic weapons, fight hundreds of men in a wide old west world and change the fate of the war
Non-repetitive gaming experience thanks to its distinctive chapters
Equip a new set of weapons and fight against a different enemy while discovering a new environments
Every chapter you will be given a new weapon-item combination and a new task with every weapon chosen for its distinct interaction style which will transform every chapter into a new and unique fighting experience
Told via fully narrated and animated shorts in-between chapters from both Jack's and White Eagle's perspectives
Realistic mechanics – Lever your rifle, throw axes, shield from incoming bullets, reload your six-shooter, draw your bow, turn the hand crank of a Gatling gun with a smooth VR experience in mind
Not limited to one type of locomotion; you will be able to walk and teleport anytime you want
What weapon will you use? What side of the war will you be on? Do you have what it takes to make it on the trail? Find out when Black Trail comes to Oculus Rift/S on the Oculus Store and Steam VR in the Summer of 2022.
Until then…please enjoy…