Bob and Bub…Bub and Bob. Two friends that just wanted to relax on their vacation and relax, but they for some reason cannot stop bobbling those puzzles. I guess for two friends, the puzzle way of life is the best kind of vacation one can take no matter what it will take to solve those puzzles.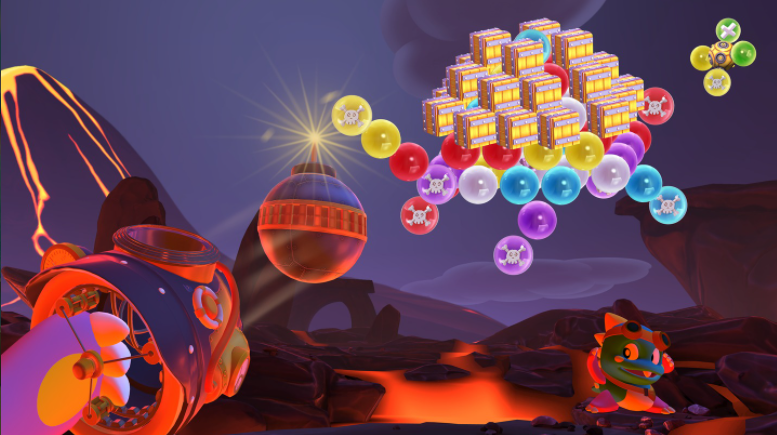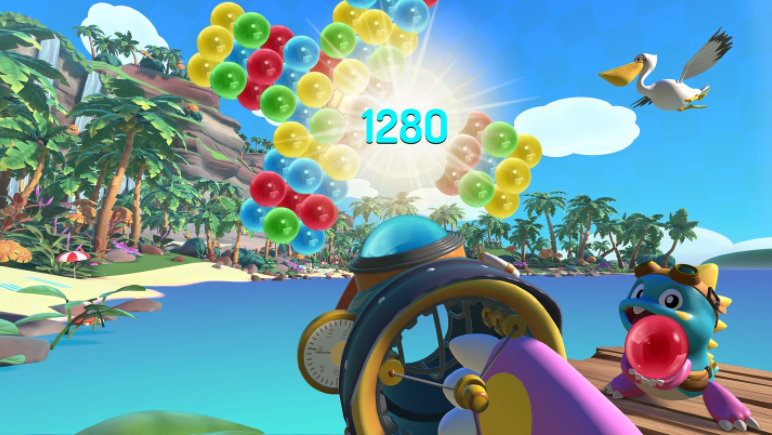 Features include:
100 New Puzzles: Brand new, 3D puzzles with special bubbles and brain-teasing challenges
Fun for Everyone: Intuitive controls and limited movement offers a welcoming VR experience for all
Special Items: Activate fun power-ups with clever VR interactions to maximize your popping power
Story Mode: Solve progressively challenging levels to clear with 3-star rankings
Infinite Mode: Shoot and match your way to a high score popping a never-ending slew of bubbles.
Online Duel Mode: Fast-paced, 1v1 versus mode! Pop big clusters to send jammer bubbles to your opponent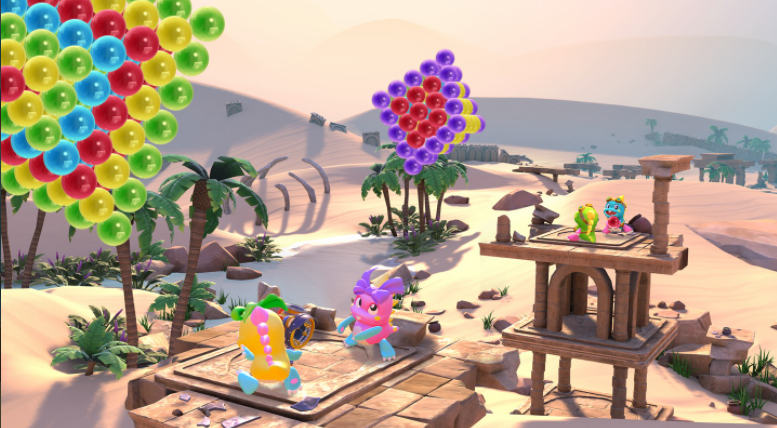 Can you complete all the challenges? Can you get the special items? Will you be the best in Online Dual Mode? Find out when Puzzle Bobble VR: Vacation Odyssey comes to the Oculus Quest/Quest 2 on the Oculus Store on May 20, 2021.
Until then…please enjoy…