The city of Sunder Heaven is in dire need. My friends, Sigrun, Zedokar, and Ailin are here to aid this city and those who live in it against a infestation if you will, a rat infestation. But it will not be easy as it seems we will have to head within the sewers to take care of this problem and of that who may be the reason behind it. It will be dark, it might even have a death defying stinch, but we will seek out the Rat King and put an end to this infestation. Believe in the words that I, the assassin Kai says, and believe in us.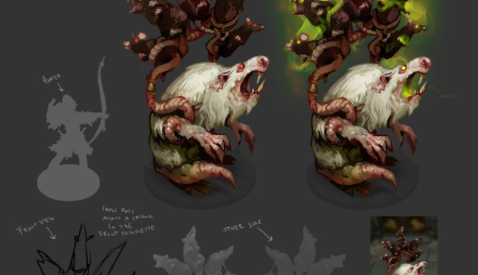 Features include:
New boss, the Rat King with special abilities, 'Rat Attack' and 'Rat Bomb'
New location, the sewers
Two new enemies, the Gorghon and Spore Fungus
New Cards to help in your attack, Web Bomb, Torch, and Antitoxin
Are you prepared to enter the sewers? Who will be your hero? Can you all defeat the Rat King? Find out when the free update to DEMEO, Realm of the Rat King comes to the Oculus Quest/Quest 2 on the Oculus Store and Steam on June 28, 2021.
Don't forget to enter the Realm of the Rat King Celebration Giveaway!
Also, check out the DEMEO review.
Until then…please enjoy…