Arcade shooters can come and go, but its the ones that leave that lasting trippy impression that seem to stick around the most. Playing a not a normal deer, but a rainbow voxel deer, you must battle to rescue those tiny adorable sheep from the enemy spaceships. It's the thrill of the fight as you zooming in and out in this trippy zone. When you can reach those glowing stags, get ready to deploy the ultimate weapon that will turn the enemies into the harmless, grateful deer they really are.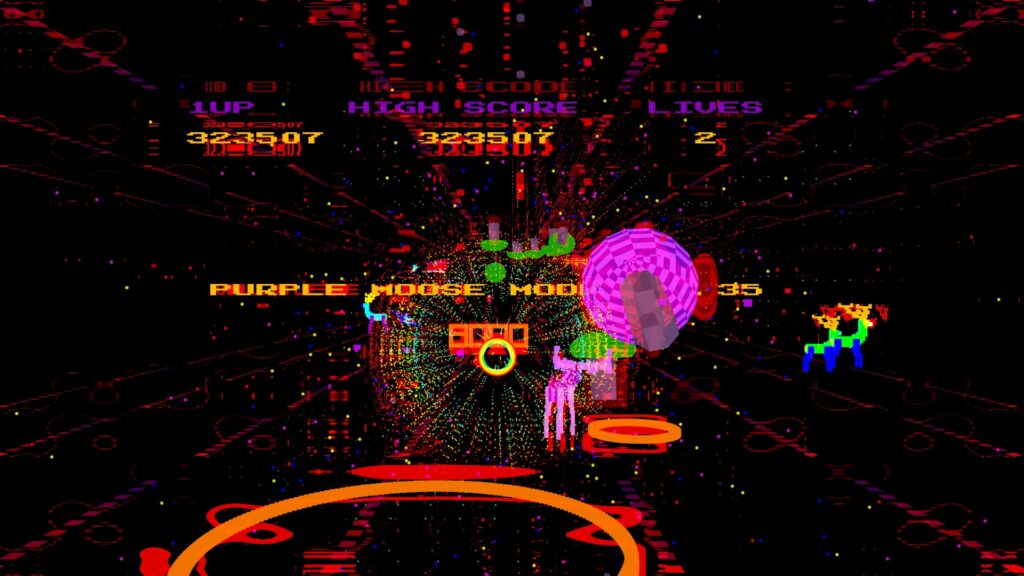 Features include:
Play as a rainbow voxel deer battling to rescue tiny sheep from enemy spaceships.
Not great at shooters, then enjoy unlimited romp through the levels using the "Free Ride" mode.
Traditional arcade-style challenge mixup to chase scores in two available challenge modes.
Normal Mode, use Llamasoft's tried-and-true Restart Best mechanic to dip into any part of the game you've unlocked at any time in order to put together and build upon your best possible score.
Pure Mode, play a single game from the beginning, and see how well you can do.
Leaderboards.

Will you be able to rescue all the sheep? How much of a trip will you experience? How high can you go on the leaderboards? Find out when Moose Life comes to PlayStation VR on February 16, 2021, and is also available on Steam.
Until then…please enjoy…