When you enter into Virtual Reality it can deliver many experiences. And some of those experiences can be calm ones and some can be full of zombies. There is something about the thrill of having zombies come after you and it's up to you to be good with the way that you move to the way you handle weapons. So when I heard of Developer's Eliot released a game with a unique title, Pancake House, I had to know more. So I reached out and producer Chloe Kim from Eliot was happy to give us an insight of their new title as well as talking about Virtual Reality.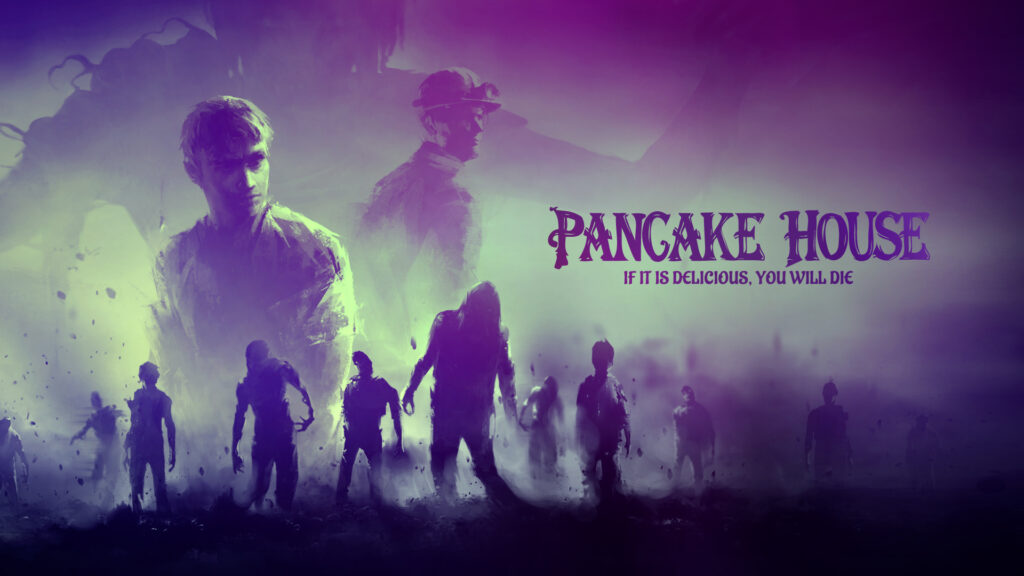 _____________________________________
Interview with Chloe Kim of Eliot
_____________________________________
Welcome to THE VR DIMENSION. Could you please introduce yourself and what you do at Eliot VFX & VR Studio?

"Hello, I am Chloe Kim and a producer at Eliot. Eliot is a VFX studio. We do edit, color grading, 2D composite, and 3D for TV commercials and exhibition films. Since 2015, we established a VR team and have made VR ride films and games."
For those who may not be aware, what are some of the projects that you and Eliot have been a part of?
"For the VR game parts, we launched 'Running Joe', a casual racing game at Steam and Oculus Store. Pancake House is the first game officially launched."
Your most recent game, Pancake House has you defeating zombies has recently released for PlayStation VR and Steam. Can you tell us about the game and what players can expect?
"Pancake House is a zombie FPS game. It has fifteen stages and each stage has assault/defense mode. The basic language is English and supported subtitles, Korean, Japanese, Spanish, French, and Portuguese. We tried to develop a gun system so that the player could feel as real as possible. The PlayStation has an optimized controller for shooting games called Aim Controller. This controller gives you a more realistic feeling of shooting a shot. Also, Pancake House supports various types of guns, so there are many ways to shoot different types of zombies according to each gun, so you can expect a more exciting shooting game experience."
Pancake House is an interesting title for a game. What is the meaning behind it and what was the game always going to be called Pancake House?
"Pancake House was actually a working title. The place where the main character first bumped into zombies during the scenario was a pancake house. Although the meaning of the Pancake House has weakened a bit as the scenario has been developed, we thought it was an attractive name for the title of the game, so we chose it as the title.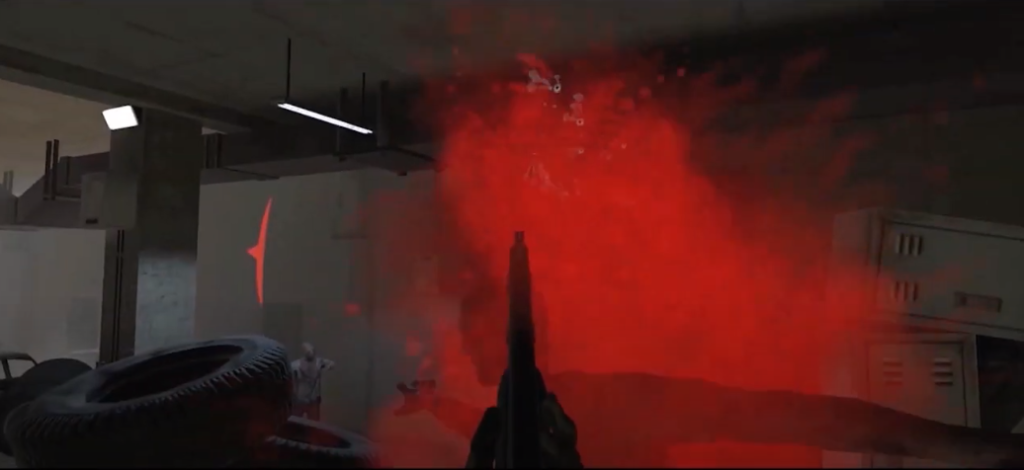 The world of zombies and VR can be a very interesting one. When it comes to the zombies, are there certain types of zombies, such as ones with speed or ones that can jump, that the player will come across?
"There are two types of zombies in Pancake House: normal zombies and elite zombies. Normal zombies can be quickly attacked, adding fun to the zombie attack, and elite zombies are not easy to target, so In order to attack an elite zombie, players must devise a plan to deal with it."
Was the idea of co-op thought about or was this always going to be single-player?
"The initial version was developed with the goal of cooperative play for 4 people. However, due to the limited number of developers and capabilities, we decided to launch it as a single player with the idea of developing it as a single player that can focus more on the story."
Now that Pancake House is on PlayStation VR, is there a chance that Aim controller support will be added?
"Since the beginning of development, Pancake House has focused much of its development on AIM Controller. You can have a better experience with the AIM Controller."
Do you see Pancake House becoming a franchise with more of this world in the future?
"Well, we will see :)."
When it comes to developing for PCVR and PSVR, what are some of the differences that you have learned?
"Currently, there are many kinds of VR devices and each supports different controller interfaces. To ensure the same experience across all devices, there are parts that integrate the interface. Hardware performance varies depending on the platform, so we haven't been able to express everything we wanted to express yet. Based on these assumptions, I tried hard to find an idea that could give VR an experience that was not available in the existing 2D screen games."
VR is always an amazing world to enter. What is your favorite aspect of Virtual Reality?
"I think it's good to be able to experience things that you can't get from the existing 2D screen games, and to feel the sense of immersion as a main character in the game."
What do you feel is the best way to have that perfect sound when developing for VR?
"Unlike 2D screen games, I think we need to give a sense of space so that we can feel the more immersive sound. Depending on the direction and distance, I think the sound differences heard from the left and right ears can to create a more spatial sound."
So what is next for Eliot VFX & VR Studio?
"It is currently developing 'WINDWIND', a family contents game. It is supposed to be launched on this Black Friday. "WINDWIND" is a game in which two controllers become wind fans and use them to move small and cute characters to solve puzzles and open up blocked paths and move them to the end of the tower. The difficulty is easily controlled by obstructions such as bots, winds, and bricks that laser attacks as the characters move. We think WINDWIND can be easily enjoyed by VR game beginners and children through a simple operation."
With the library of VR games and experiences growing, what would you say to someone on why they should experience Pancake House?
"You can feel the pleasure of overcoming stress by shooting zombies indiscriminately, which are continuously poured out of ammunition and various firearms through weapons, rather than the tension given to you by planting weapons and ammunition is not enough. Also, the realistic sound and the different vibrations of each gun added a sense of realism to the shooting and increased game quality with various weapons replacements and items suitable for the enemies."
I want to thank Chloe Kim for taking time out of their schedule to talk about Pancake House and Virtual Reality.
Pancake House is out now on PlayStation VR and Steam.
To learn more about Eliot, please visit their site, like them on Facebook, and follow them on Instagram.
In case you missed the trailer, please enjoy.