The world and everything around you at a time was intact. But now, everything you thought you knew no longer exists. Humanity had a place on Earth, but that was until the undead and the demons started to take over. Now, in order to survive, we all had to go below. But we do not belong here. A team was formed to take back what is ours. We formed this project in order to reclaim the Earth from them. It's time for some payback and time for them to R.I.P.
Features include:
Locomotion Movement and Weapon Mechanics
Blood & Gore Dismemberments
Multiplatform Global Scoreboards to compete with other Players
20 Weapons to choose from and upgrade their stats and skins
Melee combat from knife to Katana
6 Specialized Perks to use in combat
8 Agents to choose, with leveling system
34 Avatars for prestige
PickUp items to boost your efficiency
3 Mission type Levels + 1 Arena for unlimited Horde play
2 More FREE Horde Mode Maps (Coming Soon)
5 Difficulty levels
AAA Quality Graphics
Outstanding Sound effects and Music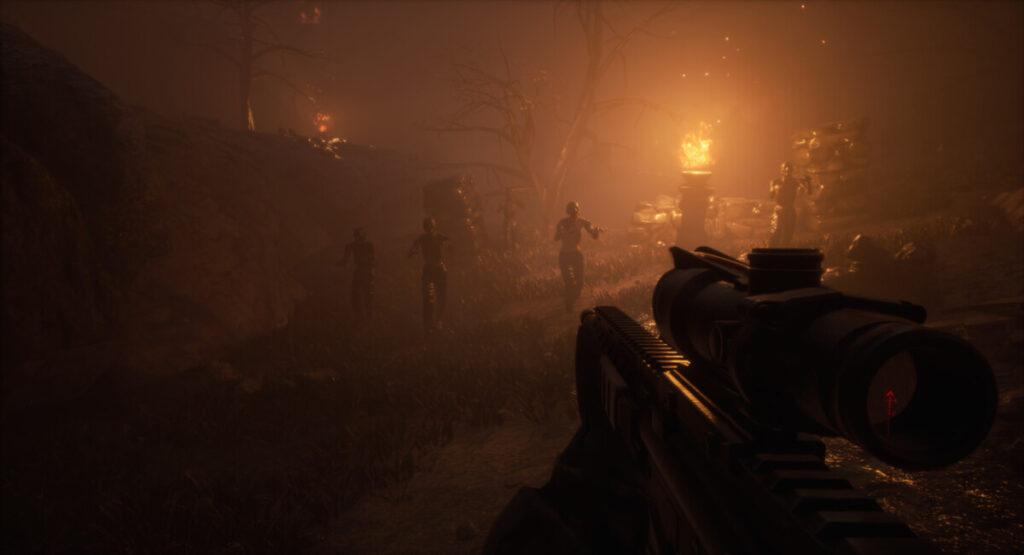 Are you ready to take back the Earth? Can you climb the leaderboards? Can you fight for humanity? Find out with Rest In Pieces out now on the Oculus Store, Steam, and Viveport.
Until then…please enjoy…