Back in 2021, it was announced that Green Hell would be receiving the VR treatment. A game following the story of Jake Higgins and being thrown into the deep depths of the Amazonian rainforest called the green hell. Not only would walking in the rainforest require you to be cautious with every step but the predators who inhabit it. Already been released for Quest 2, and it has been announced that the game will be coming to PlayStation VR as well.
Features include:
Setting: deadly yet beautiful Amazonian rainforest
Body inspection mode
A multitude of fauna and flora and the dangers awaiting the player
Environment and situation impact the player's psychology
Impact of environmental changes on the ecosystem
An addictive story
Dynamically changing environment
Realistic survival sim
Psychological thriller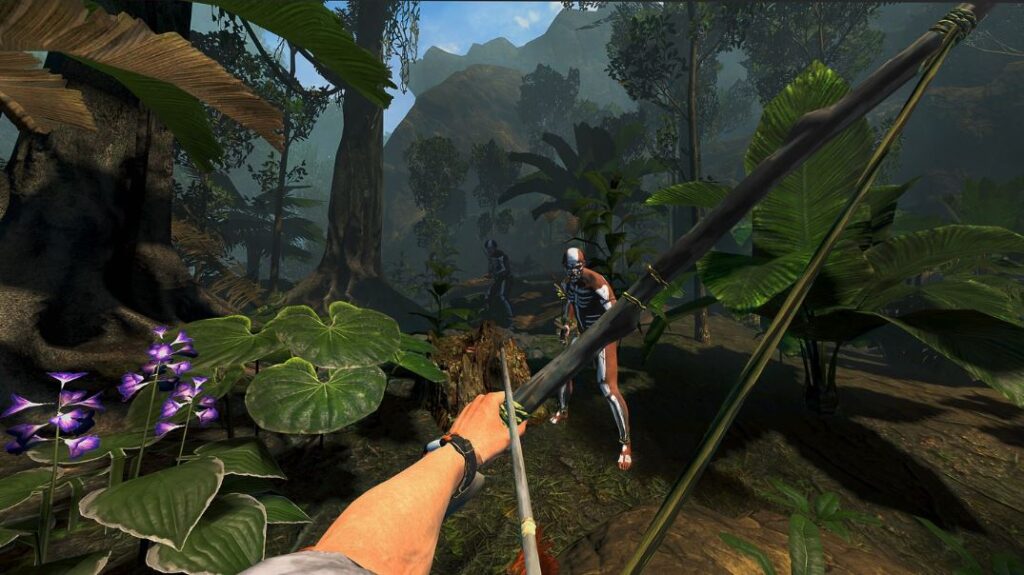 What will be in the darkness? What will you encounter? Do you think you will be able to survive? Find out when Green Hell VR comes to PlayStation VR by the end of 2023 which means this very well could possibly be a PlayStation VR2 title. Green Hell VR is also out now for the Quest 2 on the Oculus Store and coming soon to Steam VR.
Until then…please enjoy…