Space and time can be funny things. But when you enter the 5th dimension, the differences between time and space, light, dark, and superstition can all become a new reality. But it's within that 5th dimension where that reality can either become for better or worse than your own filled with mysteries that need to be solved behind the beings that surround that land. It's a place where time could be timeless as far as infinity would allow. But it looks like we are about to be able to embark in this dimension. When we first heard about The Twilight Zone VR, it presented itself with this mix of psychological horror and science fiction that we could not wait to witness and it looks like we have some more information that will show us what our travels actually may entail.
Three unique stories at launch and span multiple genres ranging from technological horror to apocalyptic science fiction including:
"Character Building" – A video game director discovers that workplace cruelty is a dangerous game
"Terror Firma" – After an environmental apocalypse, one survivor must face mysterious phantoms as he searches the city ruins for a glimmer of Hope
"Deadline Earth" – The clock is ticking for a science fiction writer who finds himself captive on an insidious alien vessel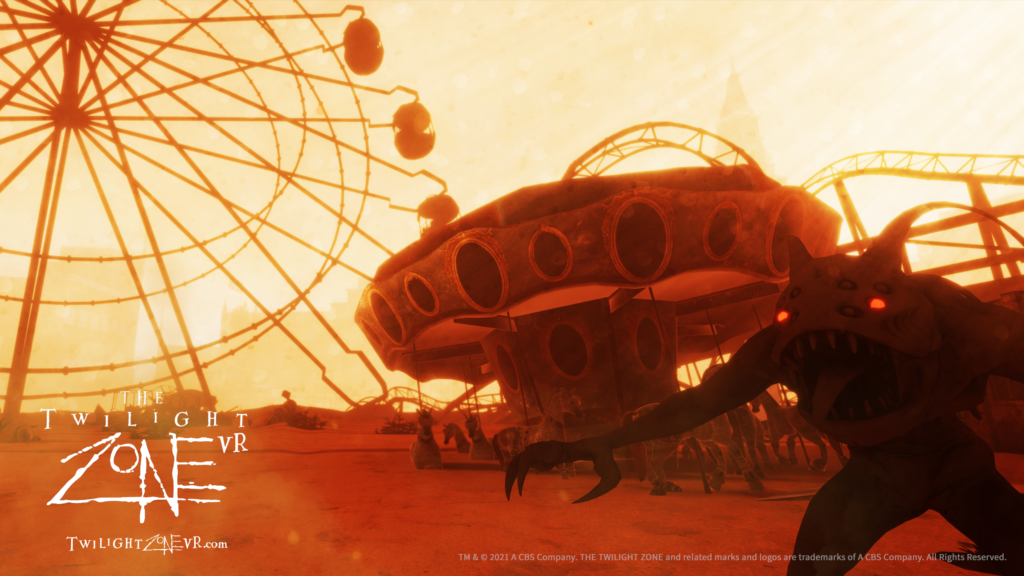 Will you be able to solve the mysteries? Are you ready to enter the 5th dimension? Are you ready to enter The Twilight Zone? Find out when The Twilight Zone VR releases for the Quest 2 on the Oculus Store on July 14, 2022.
Until then…please enjoy…