Back in April, we saw the announcement that Vertical Robot's famed sci-fi adventure, Red Matter was receiving a sequel called Red Matter 2 and that it was coming out in the Summer of 2022. Well, it looks like not only is there a new showcase, but also a release date. Not only do the Particle Reflections look like they are just going to come alive in VR, but when you add things like Multiple Pointlights and even the face details on these characters, it looks like not only is Vertical Robot looking to impress in every way possible.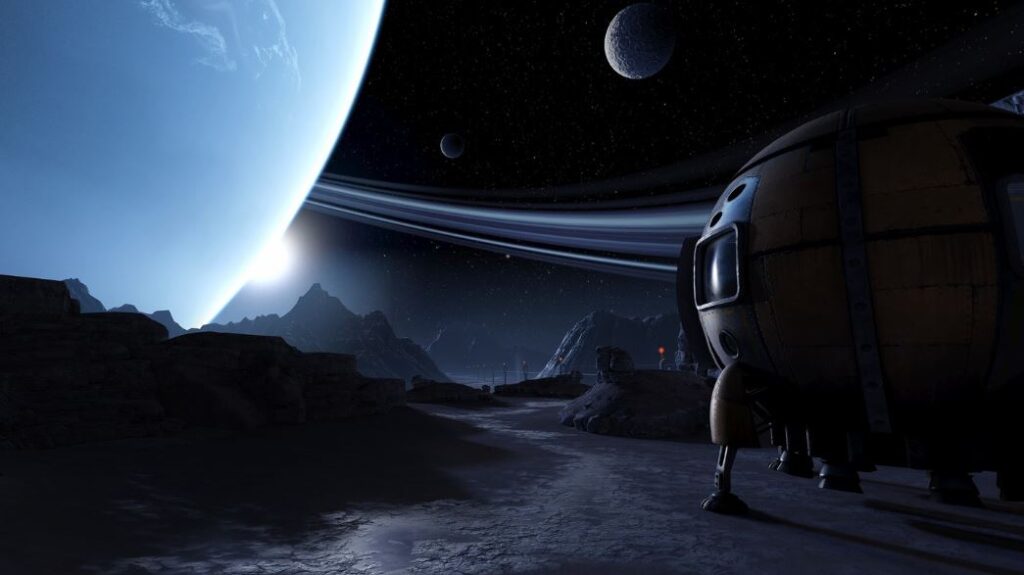 Features include:
Explore a fully interactive world designed to enhance the feeling of immersion in Virtual Reality
Solve environmental, physics, and logic puzzles
Use your jetpack to propel you and move without limits
Story-driven
Secrets to be discovered
So what will you learn about the Volgravia? Will you be able to fight when it is time? Are you ready to question your reality? Find out when Red Matter 2 comes to the Quest 2 on August 18, 2022.
Until then…please enjoy…