The 21st century was a crazy time for humanity. The pandemics, the food shortages, and even the inflation with supply and demand. The economy as we knew it felt the blow. Even decades later, we still remember and for those that don't, the tales are there to be told. But ever since that invention of the energy field generating technology, we have found a way to new things including the new vehicles that have a new gyro-stabilized system where the speed has to be felt. And with this technology and the new vehicles, a new sport that allows us to combine weaponized racing and combat. This new sport is what our culture is made of and we will keep racing and fighting to make sure we never have to repeat the past.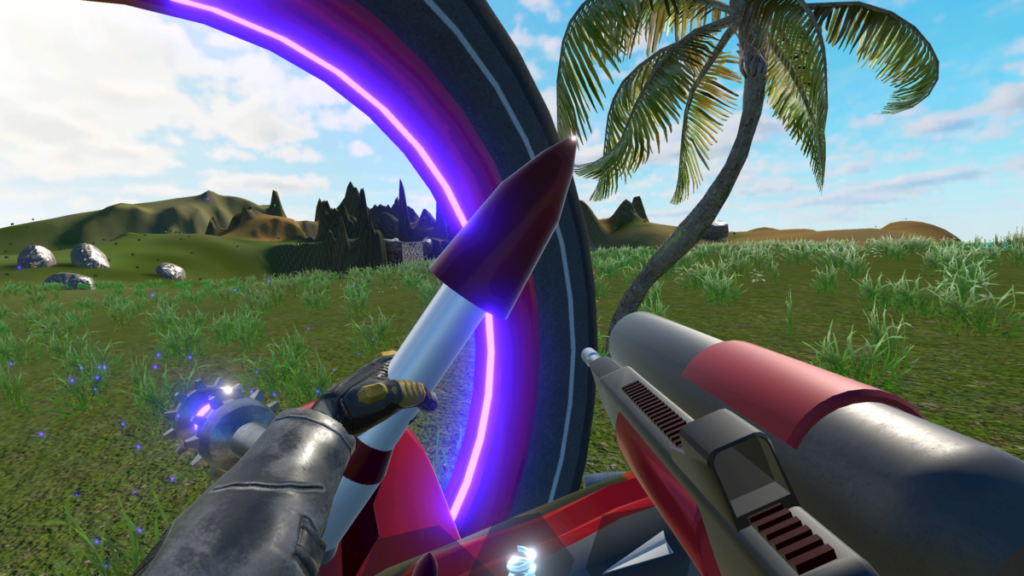 Features include:
Play 11 different match types including Race, Challenge, Stunt, Deathmatch, Team Deathmatch, Hunt, and Capture the Flag
Race 24 unique tracks (both forward & backwards) within the game's 6 large stages
Unlock car decals & other content by earning race & challenge trophies, or by collecting hidden golden rings
Play online or offline with bots
Customize your experience via the many comfort options such as third-person view & rotation locking
Do you think you will survive? Can you handle the speed? Will you be able to win the race? Find out with Hyperwheel Overdrive out now on Steam VR.
Until then…please enjoy…