When you think about horror, what comes to mind? It could be something from your favorite movie, book, or game. But when you add Virtual Reality into the mix, that horror can go to another level of fright due to the immersion. From the sounds that can be heard all around you to the jump scares that can be right in your face when you least expect it, horror and VR go together better than you might think. So when I heard that developer Supermassive Games was bringing fun and fright to PlayStation VR2. I had to know more. So I reached out and the Game Director, Alejandro Arque Gallardo, was happy to talk about their newest game, The Dark Pictures: Switchback VR and Virtual Reality.
_____________________________________
Interview with Game Director of Supermassive Games, Alejandro Arque Gallardo
_____________________________________
Welcome to THE VR DIMENSION. Would you please introduce yourself and what you do at Supermassive Games?
"I am Alejandro Arque Gallardo, Game Director of Switchback VR for Supermassive Games."
Growing up, what were some of your favorite gaming moments that inspired you, and what was that one VR moment that made you want to work more with Virtual Reality?
"I have so many good memories with games that it is very difficult to choose one but for example, I loved the first time I played Mario64 and felt like a little kid again. The first time I cried in a game with FFVII (we all know in which scene), or the first time I got spooked by a game with the creepy corridors in Alone in the Dark – or when Metal Gear showed me that games have a lot in common with movies. However, I do clearly remember the first time I played Rush of Blood, this was the first game that showed me how much could be done in a VR game."
Supermassive Games has a very impressive portfolio of both non-VR and VR games ranging from Killzone HD to Little Big Planet for the PS Vita and also the Until Dawn and The Dark Pictures Anthology series. What would you say is your favorite non-VR and VR title to have been a part of?
"As a company, we're especially happy that the fans of Rush of Blood share our excitement for the PlayStation VR2, as we look back fondly on this original PlayStation VR title. Switchback VR has a new team working to bring this immersive horror experience to life, we applied all our previous knowledge from The Dark Pictures Anthology and various horror games/ films that we all know and love as inspiration for this title."
PlayStation VR2 has been in the works for a while now, when you first had the opportunity to work with the new headset, what were your initial thoughts?
"It was amazing to get our game in PSVR2 for the first time and we saw how good the game looked and how much potential we had to create something unique and scary. The whole team got massively hyped with the possibilities."
Your newest game, The Dark Pictures: Switchback VR brings a familiar vibe the way Until Dawn: Rush of Blood did for PlayStation VR, but now for PlayStation VR2. It's a new story set in The Dark Pictures universe. What can you tell us about the game, characters, and what players can expect?
"Switchback VR allows you, the player, to experience a nightmare rollercoaster set within the world of The Dark Pictures. You'll have to shoot to survive on the horrifying Ghost Ship and its distorted apparitions. Confront hideous demonic incarnations of persecuted 'witches' in 17th-century New England. Fight for your life against other-worldly vampires trapped beneath the desert and escape the horrifying World's Fair Hotel with a sadistic serial killer out for blood. Then discover how your choices will lead to different endings as you face off against the new demon protagonist, Belial who wants to drag you to hell."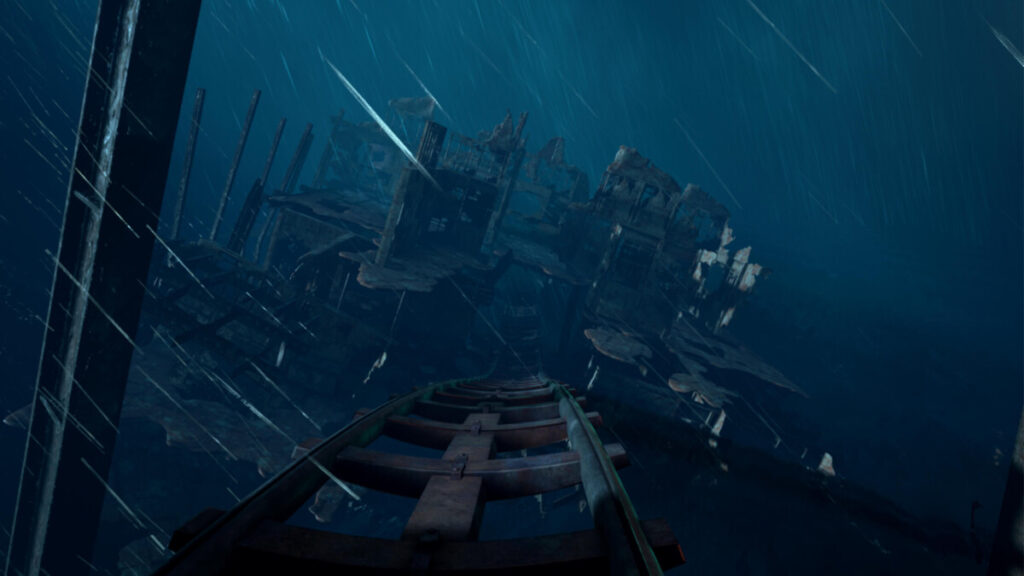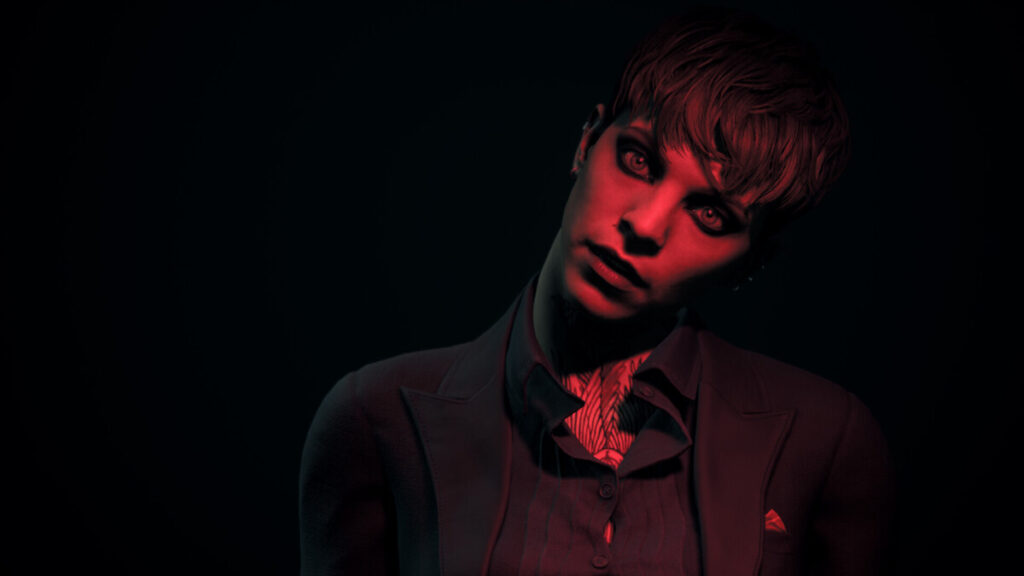 In the trailer, there are a couple of things that want players to know upfront. It wants you to make a choice, it's an original story, to face your fears, and of course, don't blink. Without giving too much away, what can you tell us about the story, what kind of choices can be made and how far does Supermassive Games take the fears of the players while they are playing?
"In each level, there are branching parts of the track which force you to choose between different enemies and game mechanics. Do you dare go into the mannequins who only move when you blink, or do you choose to go another route filled with possessed dolls in a fiery inferno? It's up to you. You also begin the game on a train that crashes and you'll see the passengers in various trials throughout the game – will you save them or leave them there to die? All of these choices will of course have consequences, which you will find out in the final level of the game."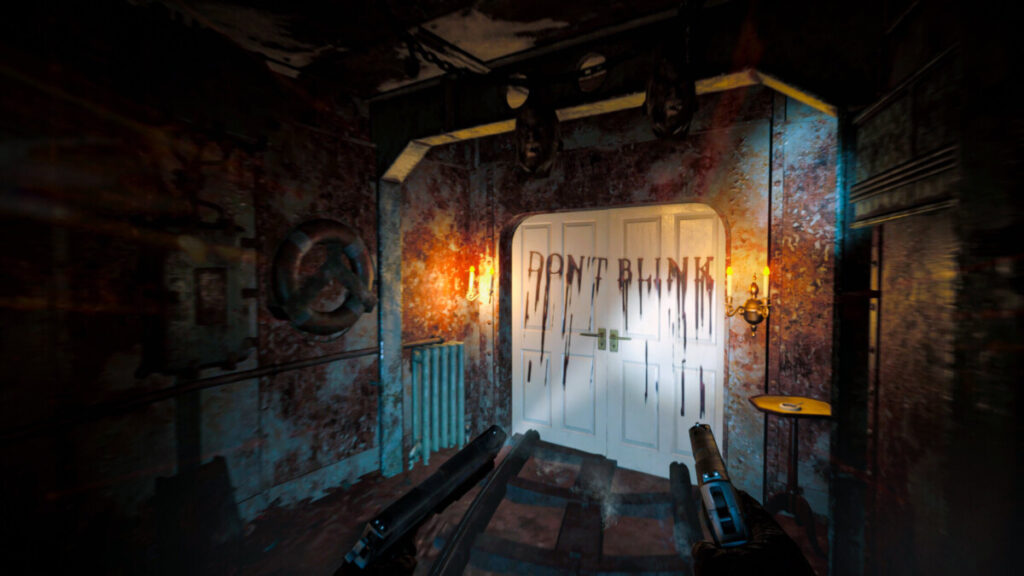 Since the story is part of The Dark Pictures universe, do the players need to play the other games in the series, Man of Medan, Little Hope, House of Ashes, and The Devil in Me to have a better understanding and where does Switchback VR take place in the series?
"No previous knowledge of the games is needed to be able to enjoy Switchback VR. We are telling a unique story and you will travel through locations you might know if you played the previous titles, so if you played any of them you will recognize some characters and easter eggs."
PlayStation VR2 has some incredible features including eye tracking and haptics. How has Supermassive Games used this technology to make sure The Dark Pictures: Switchback VR is going to be as immersive as possible?
"Including the PlayStation VR2 innovation features in Switchback VR was incredibly important to us, as we wanted it to feel like you are there, in this terrifying nightmare. With eye tracking we have the 'Don't Blink' mechanic, which makes enemies approach and maybe even attack you quicker, but also, we've used eye tracking to activate some horror sequences that will only happen if you look at them. Players will need to hold on tight with Haptic Feedback, as you'll endure every bump, twist, turn, and drop as your cart speeds along the tracks, really bringing that rollercoaster feeling to life."
When Until Dawn: Rush of Blood came out in 2016, it used the Move controllers, which worked, but now, PlayStation VR2 will have the Sense controllers. What have been your thoughts on the new controllers and how have they improved the overall experience with Switchback VR?
"As this is a shooter-action-horror, we put a lot of focus on the sense controllers. We've used the Adaptive on all of the guns. So, the player will be able to feel the unique shakes and kickbacks of their weapons including Uzis and Shotguns, as they unload on the terrifying enemies that emerge from the shadows."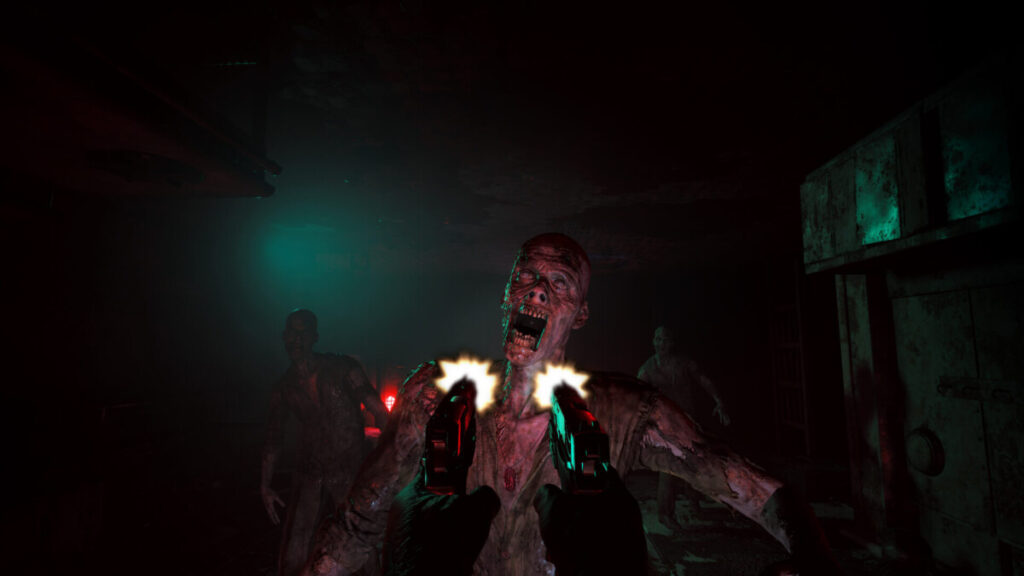 Visuals are part of the immersion. Since PlayStation VR2 has a 4K HDR display, were you surprised by how far you could push the visuals?
" We were very impressed with the technical jump and it has helped us deliver very dark environments and scenes so we can scare the players even more!"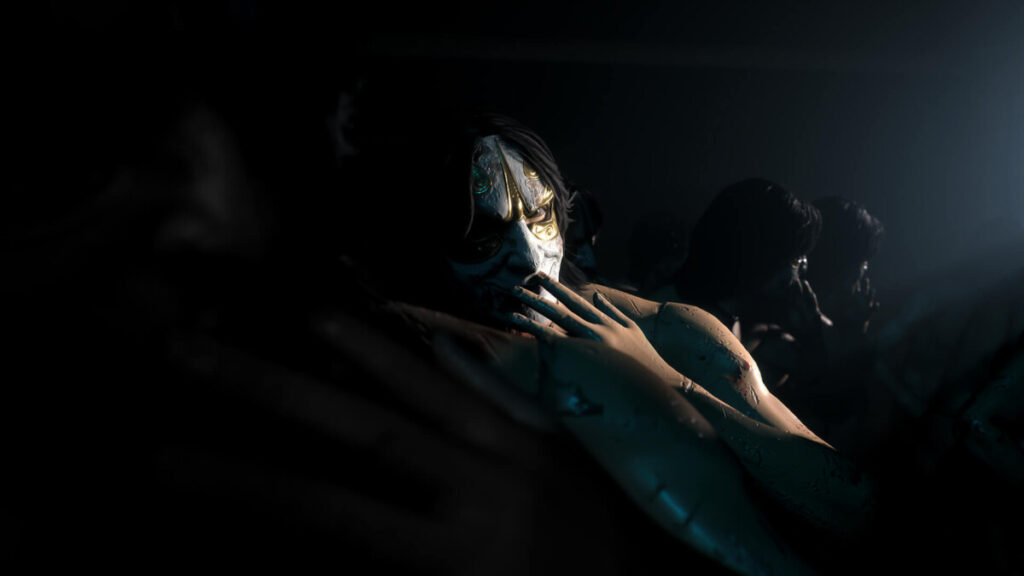 Sound is another part of the immersion. How much fun did you have with the 3D audio of the game and PlayStation VR2 that you cannot wait for players to experience?
"If you think closing your eyes will help you on this rollercoaster, think again! As demons and otherworldly enemies will whisper from one ear to the next in a way to enhance the horror and to remind the player that they are always watching you. The players will begin their journey on a train, which later crashes leaving you in a burning carriage with just 1 person – a demon called Belial, the mother of lies, our main protagonist. It's throughout your journey that you'll hear phone conversations with your sister, with imitations from Belial. She will whisper from one side of your head, around to the other. You'll also hear strange, horrifying sounds as you progress through the terror."
Will there be leaderboards in the game?
"Every level of the game has its own unique leaderboard and you can change to see the best scores of only your friend or compare yourself with the rest of the world."
If you opened the door into THE VR DIMENSION, but had to be in the world of Switchback VR, but could pick anyone from any time period, who would play the role of The Curator & Belial and why?
"I don't think I can see anyone else playing the Curator other than Pip Torrens. He does an amazing job in the Dark Pictures games, giving off an air of hope and friendship but also being the voyeur of your games and the choices you make. Pip plays that character so well that as a player you are never really sure you can trust him. It's the same for Amelia Tyler playing Belial – it's impossible to imagine anyone else playing the role, she has managed to infuse the character with a very joyful but threatening feeling which makes Belial extremely dangerous every time she appears and I know Amelia Tyler really enjoyed giving Belial a unique voice."
With the content for Virtual Reality continuing to grow, what would you say to someone as to why they should experience The Dark Pictures: Switchback VR?
"Being the spiritual successor of Rush of Blood, The Dark Pictures: Switchback VR takes all your fears, all the horror, and mixes it with the innovative and immersive technology of PlayStation VR2. If you think you've been scared by VR horror, then wait till you try it with eye tracking, haptic feedback, headset rumble, adaptive triggers, and 3D audio. Dare your family and friends to see how long they can hold on to life in this sinister rollercoaster from hell!"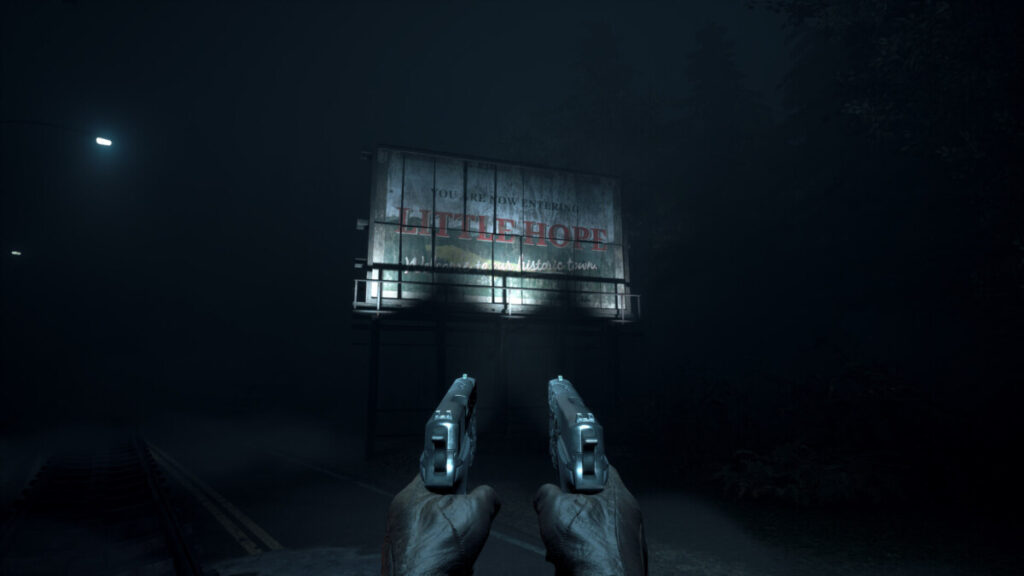 I really want to thank Alejandro for taking the time out of their day for giving us a closer look into The Dark Pictures: Switchback VR as well as talk about Virtual Reality.
The Dark Pictures: Switchback VR comes to PlayStation VR2 on March 16, 2023. Pre-order now and you will receive 2 new guns from launch, a remodeled skull and bones cart, and a skull bobblehead for their cart.
Pre-order at the US PlayStation store here.
Pre-order at the UK PlayStation store here.
To learn more about Supermassive games, please visit their site, like them on Facebook, follow them on Twitter, and subscribe to their YouTube channel.
Also, check out The Dark Pictures: Switchback VR review.
In case you missed the trailer, please enjoy.