We have been hearing about what is to come when it comes to PlayStation VR2. From the patents that were made to the PlayStation VR2 Sense controllers, everything is shaping up for PlayStation's newest VR headset. In case you may not have been aware, the specs have already been revealed last month that should truly make this OLED 110° Field of View a truly immersive experience. But it looks like the official pics of the headset have been revealed and they really compliment the PS5.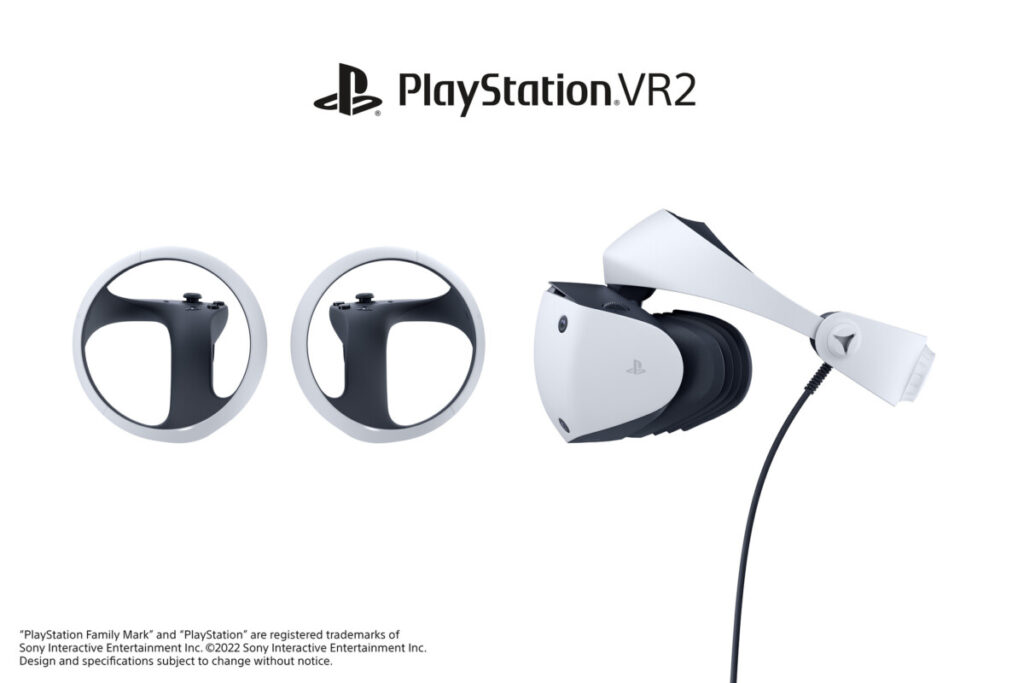 There are a few things to notice here in the pic. For one, the colors compliment the PS5 beautifully. The Stormtrooper white and black really is something that I hoped would keep the color scheme of the PS5 and glad Sony did. But you will also notice that there single USB Type-C cable running from the headset. Then you will notice the inside-out camera lenses on the headset itself. This should really make for a much easier tracking experience. But not only did Sony keep the dial on the back so when you need to keep things a little more secure, but they are also keeping the headphone jack as well the adjustable scope so you can adjust how close you would like the headset to your face as well as keeping a well-balanced fit on your head as you might come to expect.
Another thing that is interesting and well add to the immersion is how the PlayStation VR2 headset will incorporate the feedback with the built-in motor so you can feel that immersion. And speaking of immersion, we all know how much we love the PS5 Dualsense controllers, and with the Dualsense controllers, the feeling of immersion will be in our hands as well along with actual thumbsticks…yes, thumbsticks. Now, it looks like some additional information about the headset that might be a surprise to some, an airflow vent. Do you know how you get into those immersive VR games and experiences either by VR-fitness or the action and adventure that we all love and how the lenses can get all foggy? Thanks to this vent, the air can be let out and this issue should become avoidable.
Not only should we all get excited about this next step in the evolution of PlayStation VR, but it's going to be the small things in PlayStation VR2 life that I cannot wait for, such as what to expect from PlayStation Family Mark. This is going to be quite a year for PlayStation VR2 and I for one along with many others, cannot wait to experience it.