We know that you tried out there. We know that the Imperial forces were in strong numbers on that mission. Luckily for you, you didn't end up as a ghost and speaking to others at their most time in need when it appeared they have lost all hope. No, you were one of the lucky ones. Injured pretty bad and recovering, all you can do is think about what if. What if things were different? I mean, it could be better than losing your hand and screaming as you find out who your father really is. But now, you can relive your glory and not have to wonder what if any more.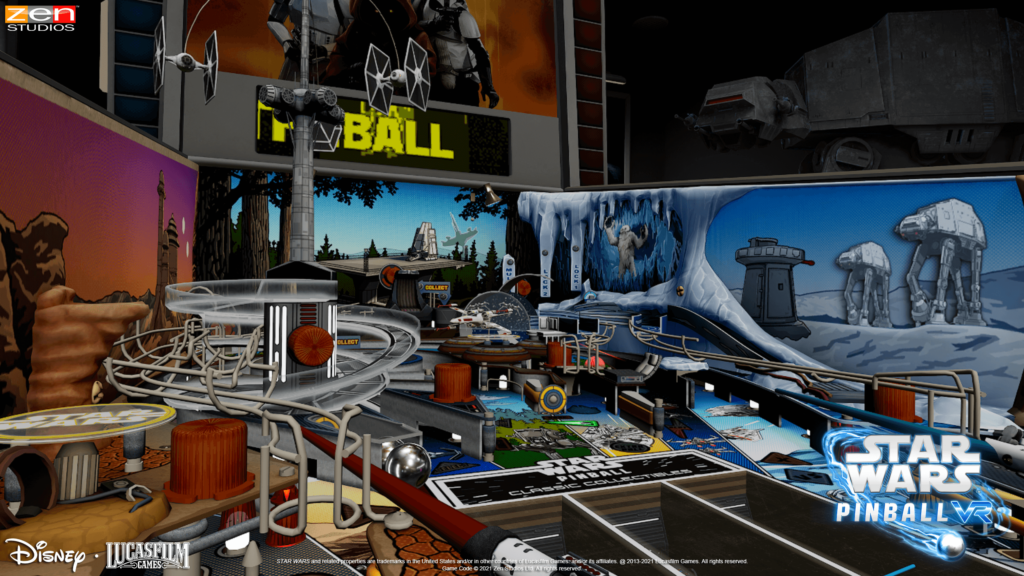 Features include:
For the first time ever, Star Wars Pinball surrounds us in virtual reality! Star Wars Pinball VR collects 8 AMAZING TABLES:

The Mandalorian
Star Wars Episode IV: A New Hope
Star Wars Episode V: The Empire Strikes Back
Star Wars Episode VI: Return of the Jed
Rogue One: A Star Wars Story
Star Wars Rebel
Masters of the Force
Classic Collectibles
The fully customizable FAN CAVE houses your "virtual" pinball table and items you earn.
TOTAL IMMERSION MODE allows you to experience everything at table level.
360-DEGREE MINIGAMES surround you with iconic Star Wars set pieces.
Other features from past Star Wars Pinball releases return:

HAPTIC FEEDBACK for controllers so it feels like actual pinball
CAREER MODE for short, targeted gameplay sessions
FORCE POWERS to power up your play
A CANTINA JUKEBOX of Star Wars music
Are you ready to relive the adventures? Will your score be the highest in all the galaxy? Will the force be with you? Find out when Star Wars Pinball VR comes to the Oculus Quest/Quest 2 on the Oculus Store, PlayStation VR, and Steam on April 29, 2021.
Until then…please enjoy…