Imagine the world around you goes from bright and hopeful, to dark and discouraging. The place you felt the safest is now out to get you. That could change a person, but you need to ask yourself, how would it change you? The people you knew, the people that you loved changed and this change makes you wish you were dead. Their hunger overtakes and you are the feast. But you are stronger than that, but get ready to be tested. The universe of The Walking Dead is about to become a little more real as you will be playing the roles of your favorite and maybe not so favorite survivors in their apocalyptic world as you confront the horrors, humanity, and even yourself.
Features include:
Exclusive original story.
Visceral real motion melee and ranged combat.
Player progression.
Full campaign mode.
Fight your fears in VR – scavage and wield an arsenal of iconic melee and ranged weapons using motion-based VR mechanics.
Progressive Dismemberment System

Delimbing – Walker limbs are vulnerable for removal at many joints, including arms, legs, and neck.
Carving – Proprietary "gore mesh" creates realistic wounds anywhere on a walker's body.
Impaling – enemies get impaled and react where they are stabbed.
Melee Restraint System – Walkers can also be grabbed and restrained for precision melee attacks and strategic defense.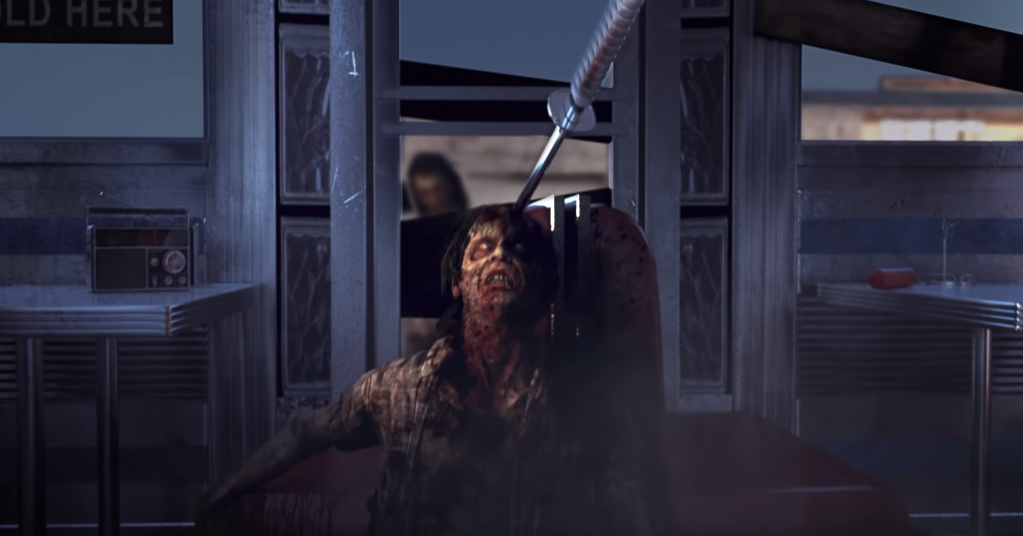 If the world as you knew it suddenly changed, who would you become? How would you survive? Find out when The Walking Dead Onslaught comes to PlayStation VR, Steam, and the Oculus Store in 2020.
Until then…please enjoy…