Back in November of 2021, we received a message that Earth was going to need a little help The humans only really knew as machines, but there were some that knew who we really were. The ones that trusted us, knew we were here to protect Earth and our own home planet of Cybertron against Megatron and the Decepticons. But for every good, there is evil waiting to take you if you let it. All we know is if we can work together and defeat the Decepticons, then both our worlds can live and grow. It wasn't that long ago that we thought we were ready, that we Autobots had everything we needed until we thought the dreadful news of Megatron has taken away all the Energon in order to rule both Earth and Cybertron. But Megatron forgot one thing, that we Autobots don't sit back, we roll out.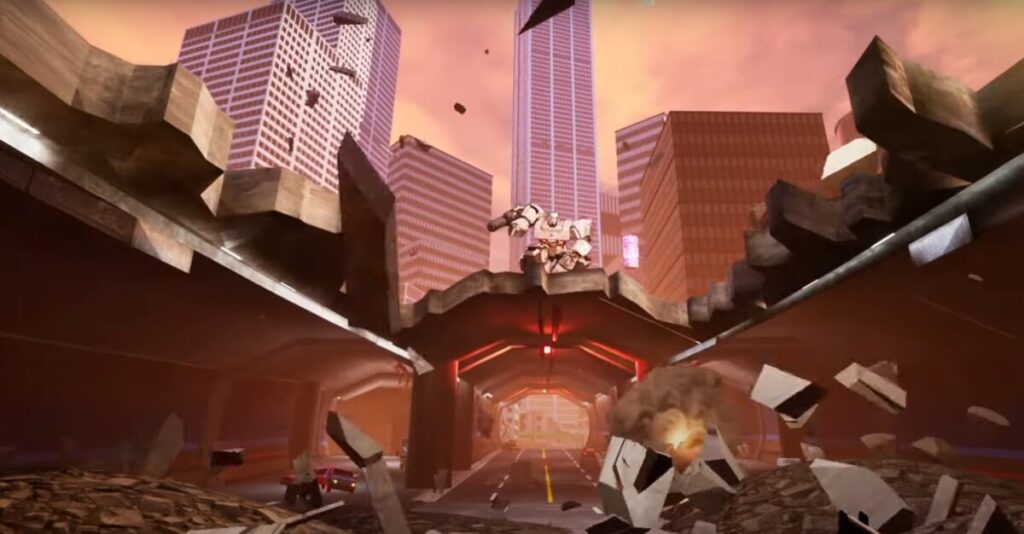 Features include:
Access advanced upgradeable Cybertronian tech designed for humans including miniguns, beam guns, swords, shields, and laser blasters
Dynamic equipment load-outs that let players choose their preferred style of gameplay. Go full offense, defense, or a mix of both
Challenging arcade-style gameplay with intuitive controls, high-energy action, and immediately battle-boosting power-ups
Frenetic non-stop action battling through swarms of Insecticons
Formidable boss battles against epic Decepticons such as Shockwave, Megatron, Starscream, and Soundwave
Highly detailed graphics and immersive gameplay that gives the sense of scale that so many generations of TRANSFORMERS fans have always wanted
Cinematic continual action pushes forward reducing issues with motion-sickness
Giant transforming Autobot allies including favorites like Bumblebee, Grimlock, and Optimus Prime provide protection and destroy obstacles
Scenic and relaxing tour of Cybertron! Ok, not really relaxing since you're taking the battle to the Decepticons on their home planet in the race to stop their ultimate weapon
Are you ready to stop the Decepticons? Can you save both Cybertron and Earth? Are you ready to roll out? Find out when Transformers Beyond Reality comes to PlayStation VR on September 1, 2022.
Until then…please enjoy…