Ever since Unplugged was announced and released, there is just something about playing the guitar in VR along with some of the best tracks. Yes, in the beginning, you had to work your way and rock the crowd to get all the songs, but then in November of 2021, the rock gods and probably Satchel from Steel Panther said to let everyone rock out from the beginning and unleash it all. And that's exactly what happened. Well, now it looks like even more epic riffs are about to hear and played as Unplugged is letting you rock your air guitar with even more epic riffs from artists such as Rob Zombie, Slayer, Gossip, and Muse, and will include the following tracks:
Gossip – Standing in the Way of Control
Muse – Won't Stand Down
Rob Zombie – Crow Killer Blues
Slayer – South of Heaven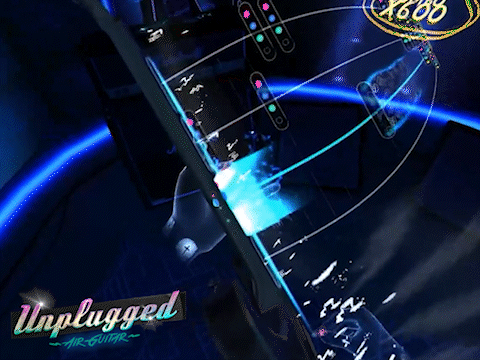 Are you ready to shred even more? Are you ready for the noise of the crowd? Are you ready to rock your air guitar even more? Get ready, because the Unplugged Riff Pack is coming to Quest/2 and Steam VR on April 14, 2022.
Until then…please enjoy…