We have heard about the ride of living the life on our skateboard of tricks called VR Skater that is coming to PlayStation VR2. From the many tricks to the ones where we may get so frustrated and throw our boards, the game will allow us to fly and grind like nothing else without worrying about any injuries. I mean, there still could be a chance that one of us tries to build a half pipe in our house and take it to the next level, but that is probably seriously frowned upon. But just know that soon, the city will be our playground both digitally and physically.
Features include:
Detailed environments with high-resolution textures
Unique skateboarding controls designed for VR motion controllers
Use the Skate Academy to learn all the tricks and complete challenges
Take to the streets with free practice for fun or chase scores in a run
Listen to a rousing soundtrack of skateboarding-related genres from emerging artists
Break your bones virtually so you don't have to in real life
Uses PlayStation VR2 Features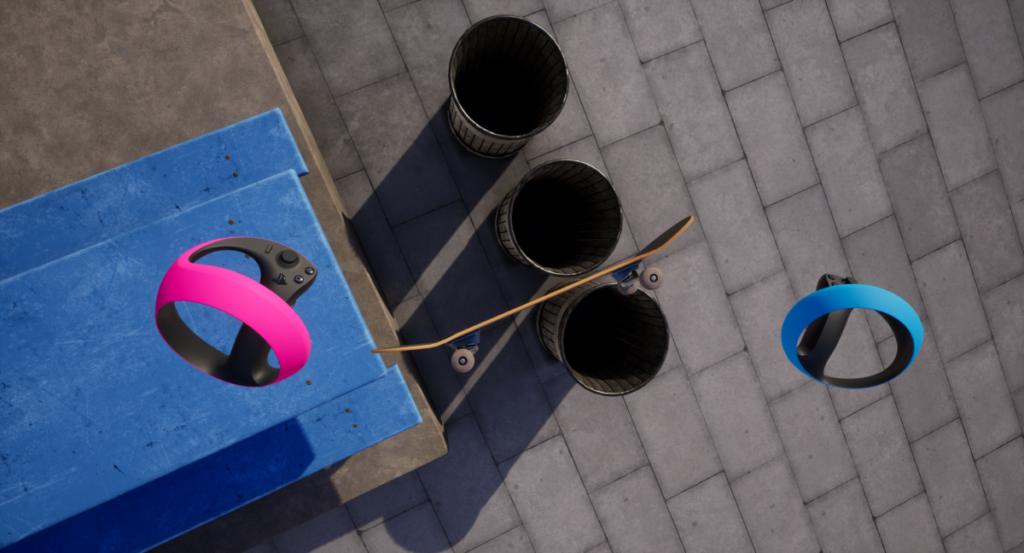 Will you ride the rails or crash? Can you make those flips? Will you be able to master all the tricks? Find out when VR Skater comes soon both digitally on the PlayStation Store and thanks to the partnership with Perp Games, the physical release will be available at a retailer near you and the Perp Games Store.
Until then…please enjoy…