There are dimensions of space and time. But what if there was another dimension, a 5th dimension that is as vast of space and timeless as infinity? What if this dimension was between light and dark or even life and death? And what if in this place your greatest fears and ambitions could all be too real on the journey of your hopes and dreams? What knowledge would you seek and how far would your imagination go? If you entered through the door into this dimension, would you ever truly be free or become imprisoned of the mind? These are the questions you must ask yourself once you enter The Twilight Zone.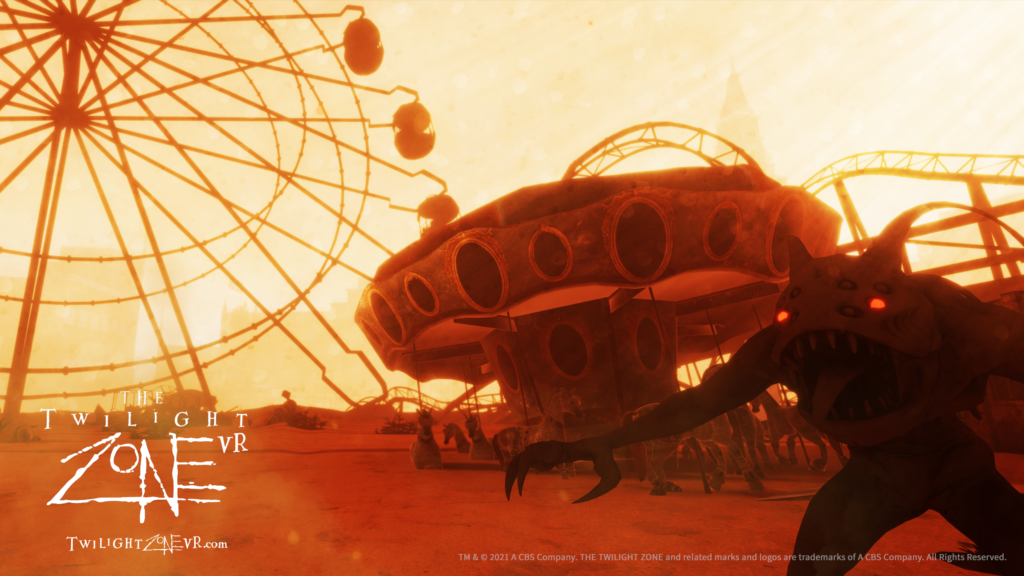 Features include:
Contain three self-contained single-player episodes
Sci-fi psychological horror
More to come
What will you encounter? Are you ready to experience it? What is real? Find out when Twilight Zone VR comes to PlayStation VR and Quest/Quest 2 on the Oculus Store.
Until then…please enjoy…