Our city was something that brochures were made for. There was calmness, the community, and most importantly, peacefulness. But all that changed on that day when they, those monsters came into our city. But we survivors weren't sure we were going to make it and still don't as we don't have any guns to help but had to be a little more creative with our traps and crafting abilities as we try to find food and supplies. And when I say crafting, I mean anything can become a weapon if you just put a little thought into it. And there is nothing like a leaf blower and a flame to make you feel good in the mornings. Yep, our town of Nevermont is our home and we will do anything to protect it and each other.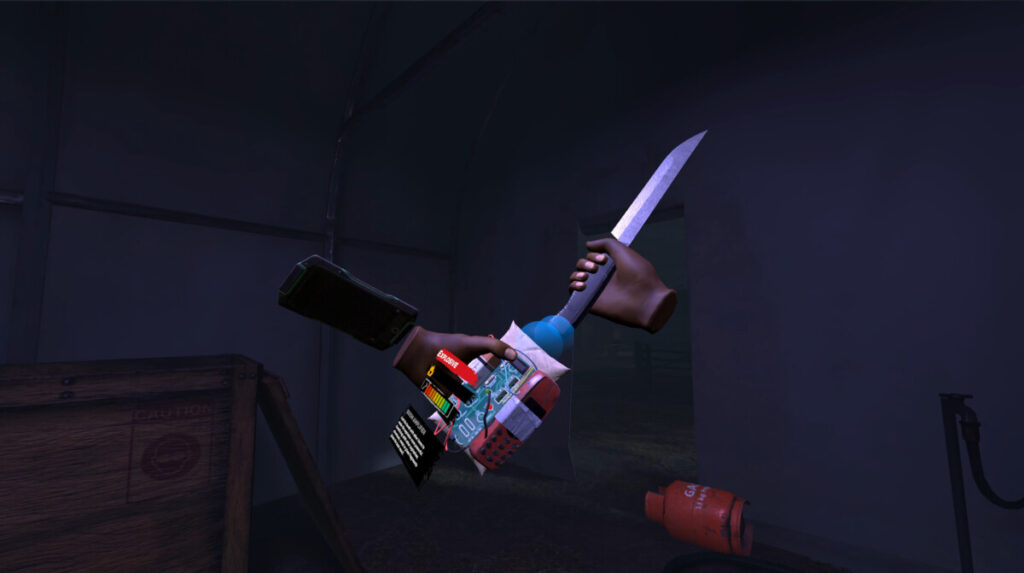 Features include:
Endless CRAFTING possibilities – Make a weapon out of over 500 items to create a perfect weapon using duct tape
Traps & barricades
Protect houses from zombies while making different traps and barricading the windows
Physics-based multiplayer – Experience the full immersion with physics-based mechanics
Story Mode – There might still be the slightest shriveled chance that you can save it and find a cure. Can you?
PVP – Imagine being alone in the zombie apocalypse. Sounds like a nightmare. Imagine fighting not monsters, but people
Horde Mode – Fight zombie waves while trying to survive for as long as possible
What will you face? Can you work together? What will you craft? Find out with REQUISITION VR out now on Steam VR and coming to Quest 2 in late 2023.
Until then…please enjoy…