Magic was once used to help all, but something happened. It wasn't meant to happen this way, but what we once had has become nothing more than ruins of a broken image of its formal state. The experiments of the AI have been exploited and ruled by the army of LAWS. But there has to be a way to get things back. We do have a chance to fix what is wrong, but we need to help her if we are ever going to have a chance. If what we have trained for was ever going to work in our favor, today is that day. We have to help Stella and succeed in our adventures where all else has failed.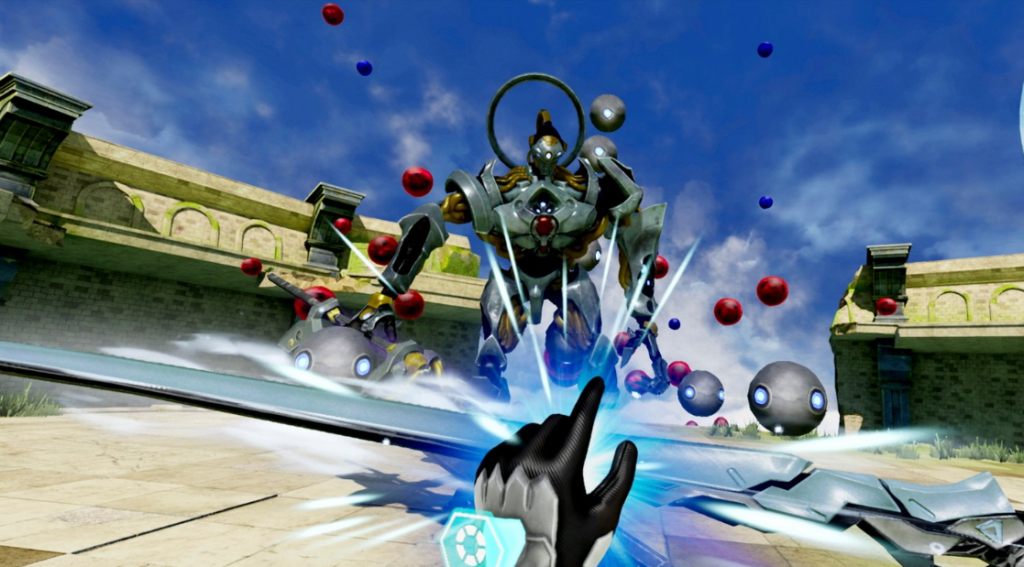 Features include:
BATTLE SYSTEM – Move from map to map while enjoying the feeling of transcendent sword fighting. Take advantage of your surroundings by climbing and gliding to easily take on enemies. Experience a wide range of attacks only possible in the VR world, like Shockwaves and Surge Mode
USER-FRIENDLY UI A simplified and intuitive UI was developed to increase the sense of VR and not interrupt the game flow. The Tablet will be your main hub to change equipment, check your status, and more
CO-OP MULTIPLAYER Team up with other 3 players from around the world and take on enemies together. The game supports crossplay between Quest 2 and PCVR and features a native voice chat system
Are you ready for transcendent sword fighting? What will your attacks be? Are you ready for the battle? Find out with ALTAIR BREAKER, out now for the Oculus Rift/S and Quest 2/Pro in the Oculus Store, Steam VR, and coming to PlayStation VR2 on the PlayStation Store on February 22, 2023.
Until then…please enjoy…