Back in December of 2021, we got our first glimpse of the teamwork and the betrayals of the imposter of Among Us VR. It's the party game that gets 4-10 players that try and work together to complete tasks before the unthinkable, the downright betrayal of the imposter tries and goes on a killing spree of everyone on board. And it looks like we get a new teaser trailer that wants to point the fingers at you and try and prove that you are the imposter amongst the team.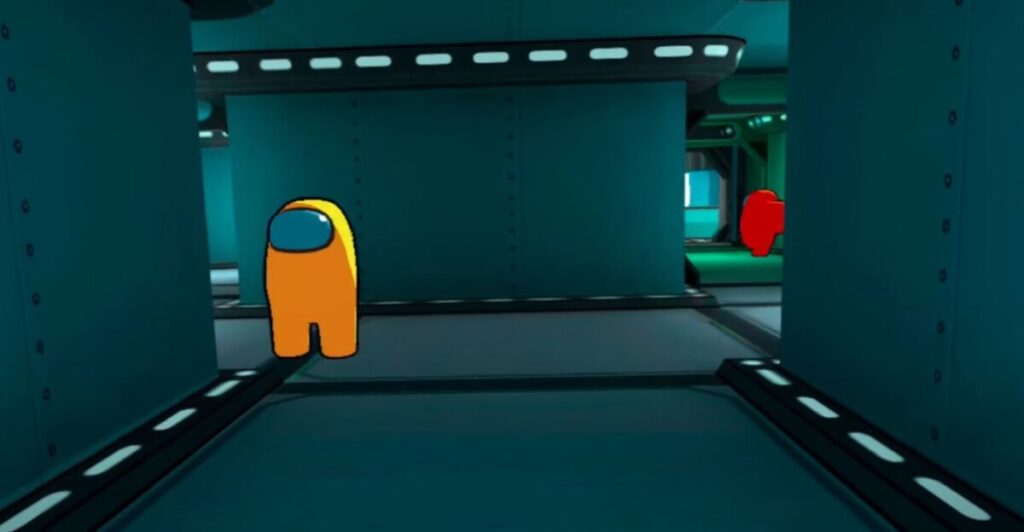 Features include:
Play online with 4-10 players
Complete the tasks or stop the imposter(s) if you can
Have the chance to rule out the imposter(s)
Playing as The Crew, your objective: Fill the group task bar or discover the Imposter!
Win by completing tasks to prepare the ship or ejecting all Impostors
React quickly to undo the Impostor's sabotages
Report any dead bodies immediately to start a discussion of who the suspected Impostor is
Call emergency meetings to discuss suspicious behavior
Vote to eject suspected Impostors
Playing as The Imposter, your objective: Kill off the crew
Kill Crewmates and frame bystanders
Pretend to run tasks to blend in with the Crewmates
Sneak through the vents to quickly move about the ship
Use sabotages to cause chaos and divide the crew
Can you complete all the tasks? Can you work together? Will you be the Imposter? Find out when Among Us VR comes to the Quest 2 on the Oculus Store and Steam VR for the Holidays of 2022 and also coming to PlayStation VR.
Until then…please enjoy…