There has always been something wrong with the world. The people…the inhuman ways of treating others…the greed. But I have a plan. I have scientifically found a way to transfer my consciousness into the one that helps me understand, my trusty Ai, Rhea. But something happened when I conducted that experiment…something but I can't remember. All I know is part of me, the part that can remember is still part of me. But my AI…part of me feels more connected. Maybe it's…I don't know. All I do know is my time to find out what happened is running out. I don't know if I can trust anyone or anything anymore, even myself, but I must try. For those that I come across, my name is Dominic Monaghan. Forgive me for what I don't remember.
Features include:
Interactive drama and sci-fi adventure
Stars Dominic Monaghan and Kandyse McClure star
Blurs the line between real and virtual
Every person you encounter can be an ally or friend
Choices matter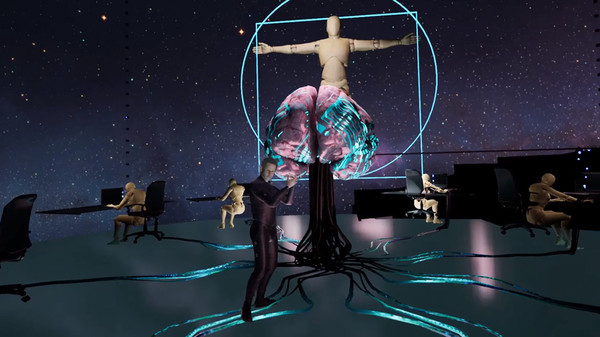 Will you be able to trust anyone including yourself? What clues will you discover? What will be your choices? Find out when Dark Threads comes to Steam.
Until then…please enjoy…