When one enters the afterlife, one will have many questions. But if you are the spirit of the dead, can you even be terrified? Get ready to take on the role as that spirit where you get to hold specific Wraith powers at you disposal that will only grow as long as you are not afraid to keep going and progress through the horror. But it's within these doors, the doors of one Barclay Mansion where you are the one who needs to be aware of the unknown. You see in this mansion is not your normal mansion as it is filled with apparitions and sinister Spectres that each has their own story to tale of what really happened here.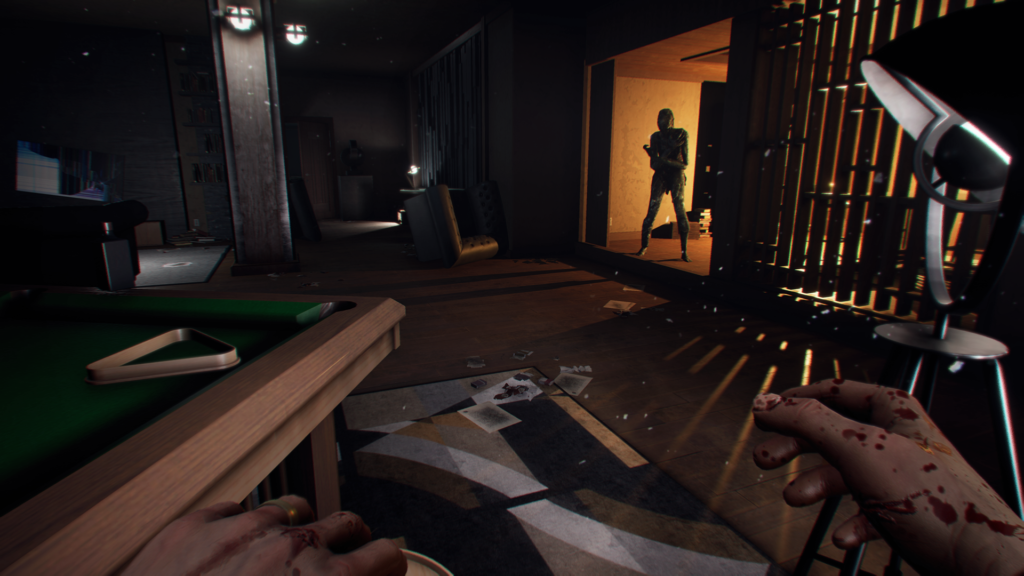 Features include:
You are a Wraith with supernatural powers.
A horrifying mystery to unravel within Barclay Mansion.
Access new areas as your powers grow.
Use stealth to keep hidden as well as using objects and clues around you.
Afterlife shares the same universe as Vampire: The Masquerade and Werewolf: The Apocalypse where the monsters are real and living among us all.
Learn new skills such as Sharpened Senses to detect nearby enemies, manipulate objects from a distance, and even walk through solid walls.
How will you confront the fear when the dead are afraid? What happens when you take the next step and immerse yourself within that horror? But once you enter the doors of the afterlife, will you even be able to handle what it has in store for you? Find out when Wraith: The Oblivion – Afterlife comes to the Oculus Quest/Quest 2 and Oculus Rift/Rift S on the Oculus Store, PlayStation VR, and Steam in early 2021.
Until then….please enjoy…