You have raced. You have battled your way only to see that finish line in your sites only to be hit with a frying pan that ends up knocking you into the last place. You want that revenge, you want to hear the crowd cheer for you and see your name in lights, but you just want a little more. Maybe some new tracks, or some new campaigns, or possibly a new weapon to gain that advantage. Well, want no more because your time is now and it's looking pretty sweet as MOTIONX STUDIO is releasing the 2.0 update for Dash Dash World and by the looks of things, I know that I am excited and you should be too.
Update 2.0 includes:
4 new tracks.
Oculus Quest 2 graphic enhancement along with 90hz.
11 new campaigns.
Expert difficulty for all single-player campaigns.
Frosty Season Tournament from December 24th 2020 to February 3rd, 2021.
Steering wheel support for Logitech, Fanatec, and Thrustmaster wheels.
A new weapon called the Denturous.
Cross-platform with Steam VR.
8 player support.
Improved general graphics, car console and nitro lever, and virtual steering mode.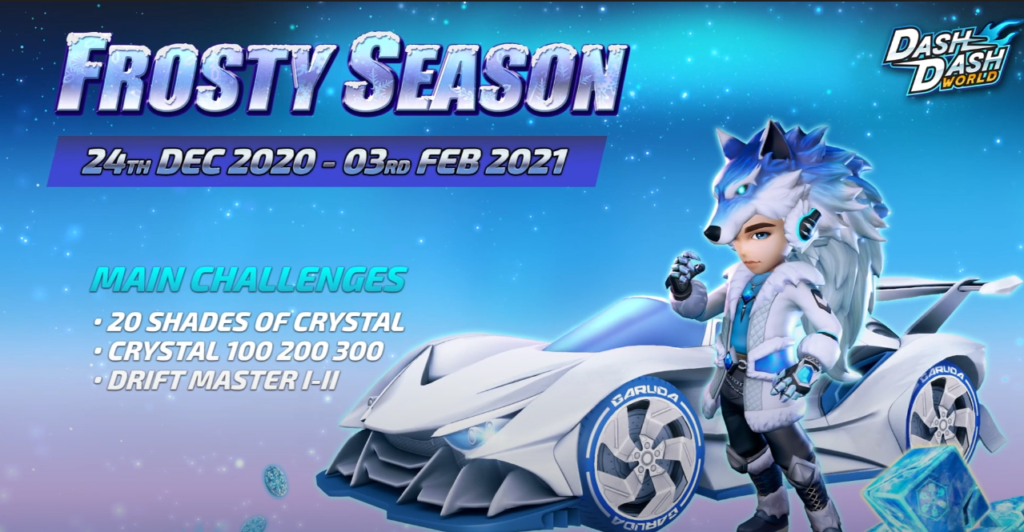 So will your racing skills improve? Will you take that last place and turn it around to become the winner of the race? Do you have what it takes to win the Frosty Season Tournament? Find out next week with the Dash Dash World 2.0 Update available on the Oculus Rift/Rift S and the Oculus Quest/Quest 2 on the Oculus Store and coming very soon to Steam VR and PlayStation VR in Q1 of 2021.
Until then…please enjoy…