Within Virtual Reality, many things can immerse us. From simple
sounds to places we have never been before. It really is amazing. But
when you start to get into the horror aspect of it all, something is
different. Virtual Reality can take you out of your element and place in
the middle of it all. Your mind can start to have these thoughts, your
heart can start beating faster and all this is adding to the experience. So
when I found out that Fallen Planet Studios was bringing AFFECTED:
The Manor to PlayStation VR, a smile came over my face, I had to
know more about what to expect, the scares, and just thoughts on
Virtual Reality
In this issue of Mr. PSVR's Interview Corner, we talk with Alex Moretti of Fallen Planet Studios and the anticipated version of AFFECTED: The Manor, a walkthrough experience that has been commended as one of the best Virtual Reality experiences to date to PlayStation VR. We learn about the history of AFFECTED and find out how you will be affected when you enter the Manor. Alex also gives us his top three suggestions when it comes to someone wanting to make games in Virtual Reality.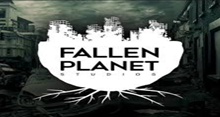 An Interview with CEO of Fallen Planet Studios,
Alex Moretti…
First, welcome to THE VR DIMENSION. Will you please introduce yourself and for those who may not be aware, what are some of the games you may have worked on in the past?
"Hey! My name is Alex Moretti, CEO of Fallen Planet Studios."
So how is it working at Fallen Planet Studios? What is a normal day to day like?
"Well, like any independent creative studio, we strike a fine balance between serenity and chaos! Everyone in the studio has a fantastic working relationship and I suppose it's a bit of a cliché, but it has to be said – no two days are the same. We are fortunate to be able to attend exhibitions and conferences all over the world, so while members of the team might be heading to the States or South Korea for keynote addresses or to meet prospective clients, others will be involved in research and development or the general day-to-day running of the studio. Due to the nature of our company, it's important we try and experience as much VR as we can, so there will always be a time in the week set aside for that. It's a really great place to work and express yourself creatively."
Affected The Manor is finally coming to PlayStation VR. Can you give us some history about the game for those who may be new to Affected?
"Sure, well Fallen Planet was founded in 2013, which makes us one of the first game development studios dedicated solely to Virtual Reality. We released AFFECTED: The Horror Experience as a demo in March 2014 on the Oculus Rift DK1, it was a trilogy of experiences made up of The Manor, The Asylum, and The Carnival. We released it on the Oculus Share Site which was a precursor to the Oculus store; it was just a place where those early adopters of the DK1 and DK2 HMDs from Oculus, could upload or download VR experiences. AFFECTED: The Horror Experience was on one of the most downloaded apps from the store and off the back of that we built a close working relationship with Oculus, that was all before the Facebook investment came along so we've been working closely with them for a long time now. Our first commercial release came in June 2016 when we remade one of the experiences from our original trilogy and released it as a standalone title on the Samsung GearVR. It was called AFFECTED: The Manor and that release did really well for us.
Even now, over 2 years on from that release, it is still one of the highest user-rated experiences on the whole store and a top 10 grossing title on the Oculus platform. We then ported AFFECTED: The Manor to Oculus Rift in March 2017 and to HTC Vive in October 2017 via Steam. Since then, AFFECTED: The Manor has generated a quarter of a billion views on YouTube and become the most viewed VR horror app, we also license it in over 30 countries worldwide through a selection of VR arcades and theme parks. Being able to bring our experience to PlayStation VR means we've now launched on every major consumer VR platform, and we're really proud of that.
In terms of our app and for people who don't yet know too much, gameplay typically lasts 15-30 minutes per route (there is a choice of 2 routes with four alternate endings) and there are no interactive elements, puzzles to solve, or keys to find. This is because, during development, we found that by removing some of the more erratic VR mechanics and obstructive gaming tropes [such as finding a key or solving a puzzle to progress] players would be left to be completely immersed in our world. Keeping game mechanics to a minimum also enables players with no gaming background to fully enjoy our experience, meaning anybody will be able to play AFFECTED: The Manor.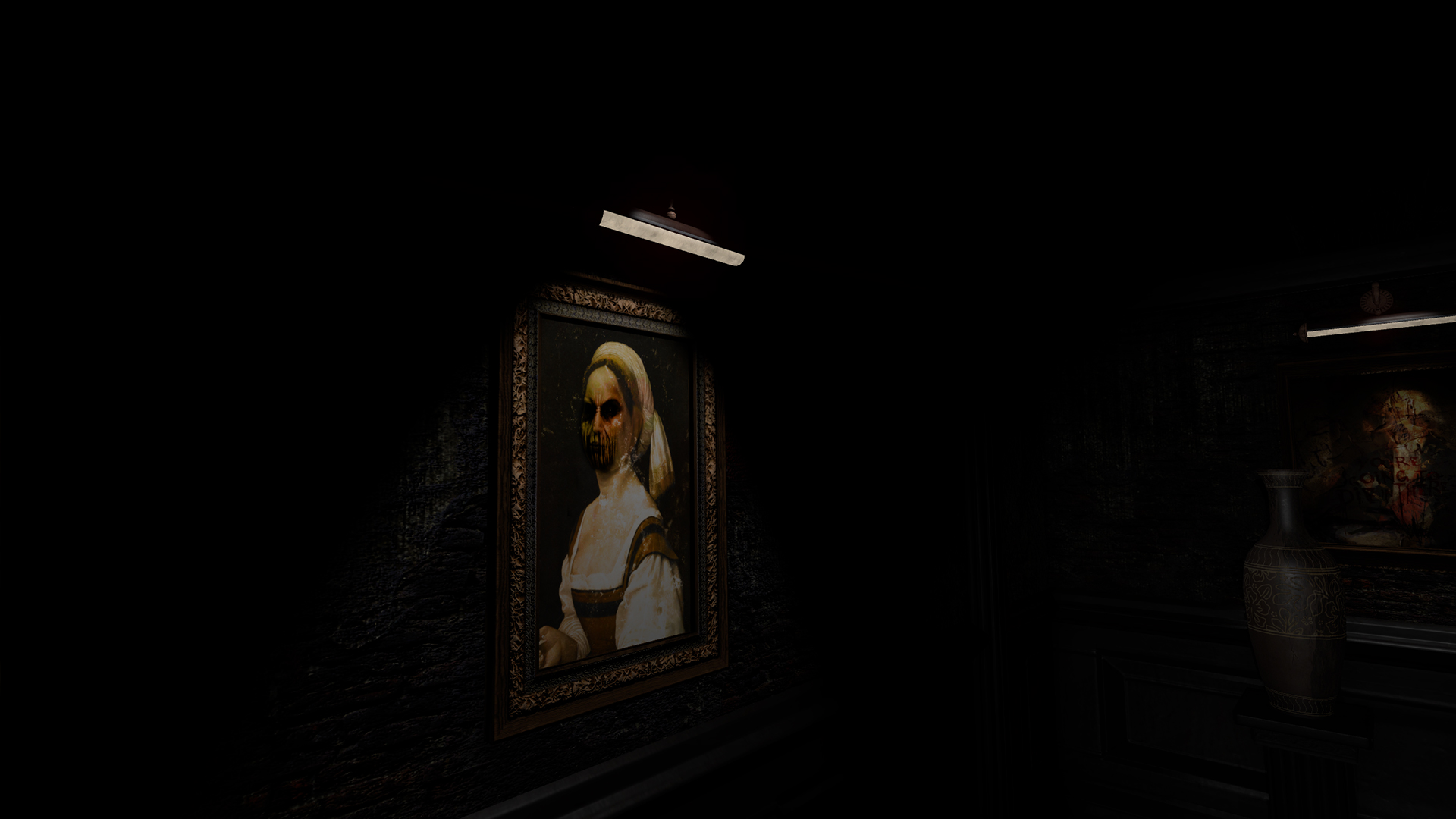 Audio and lighting also play a pivotal role in "The Manor".We utilize specialized audio throughout and take control of all lighting elements. So if we want the in-game flashlight to pop off at the worst possible time, then it will. No extra batteries will save you in our experience! You also can't get lost in "The Manor" or have to spend time looking at level maps to navigate your way. If a door is open, then that's the way to go. Once again we feel that removing the frustrating element of finding keys to open doors really does immerse players deeper into our experience.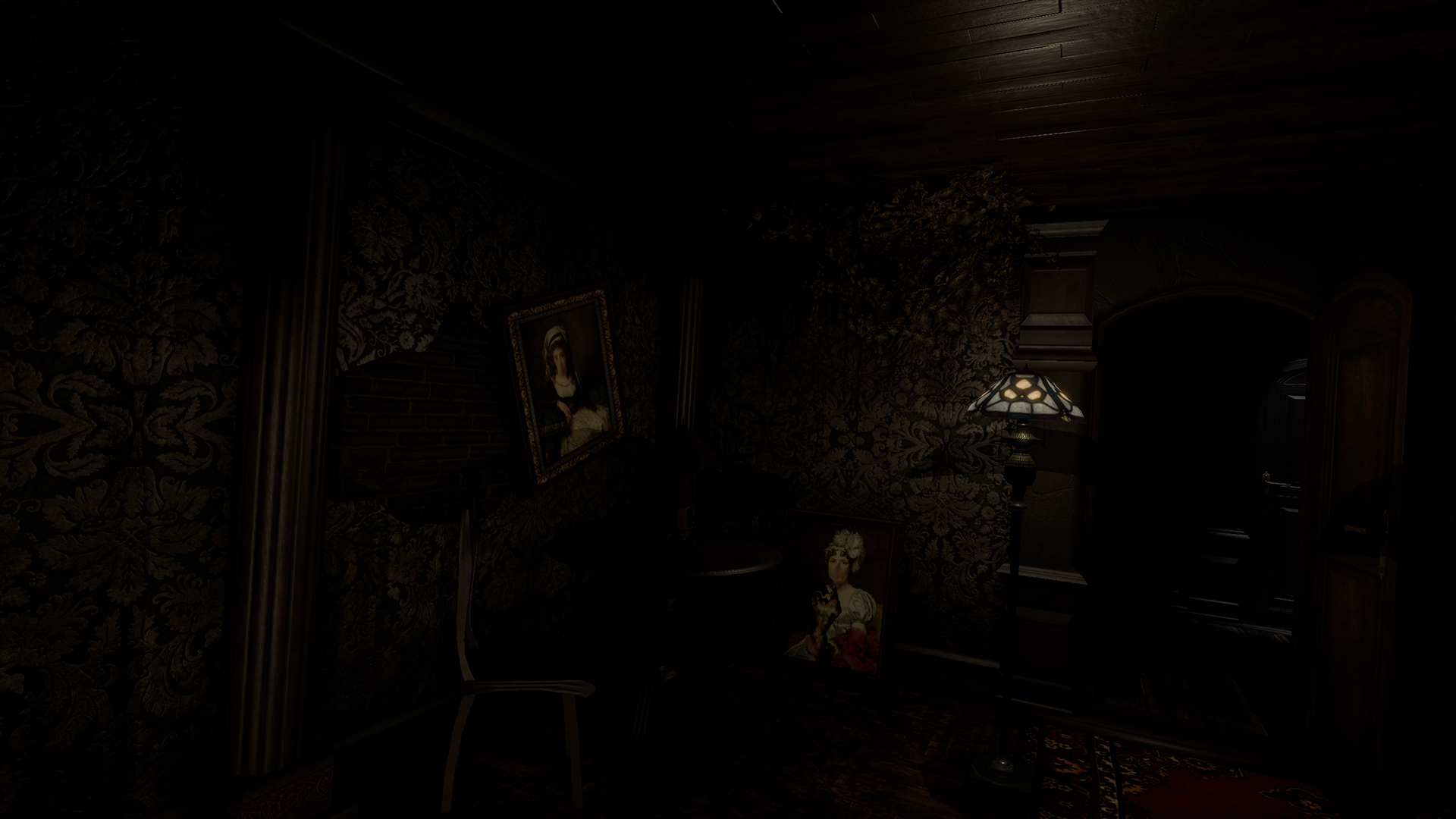 Oh, and you can't die in "The Manor". Replaying parts of a level numerous times cannot only become frustrating, but we found can also desensitize the player to the environment and overall experience. All of the above has shaped "AFFECTED: The Manor" into what it is today; an immersive, easy to play experience that you will want your friends to play as much as you want to play yourself. As a studio, we are all VR-obsessives and all have our favorite games we like to play – many of those include dying, using maps, solving puzzles, and many of those mechanics, and we tried some of those in our first tests, but ultimately we used the mechanics that we felt are right for this particular kind of experience."
So how are the scares in the game? Without giving away too much, is there always a specific part that you have found that will always get someone's attention?
"You're right, we don't want to give away too much but there are moments in the experience that were specifically designed to cause a reaction and we've seen that 99% of the time that reaction will happen. You are never going to know what could be lurking around the next corner, and that heightened sense of anticipation can quickly turn to dread! People love that. Fundamentally, we set out to create an entertaining experience, it has never been an intention of ours to try and create the scariest VR experience out there. I think an experience made up of jump scare after jump scare after jump scare isn't very creative, it's also not particularly enjoyable! We use audio and lighting to create tension, we then pluck and tweak that tension throughout the experience. Of course, there are jump scares along the way but we also want to play around with other elements, such as feelings of height, or the encroachment of personal space. These are all very powerful sensations in VR when delivered well."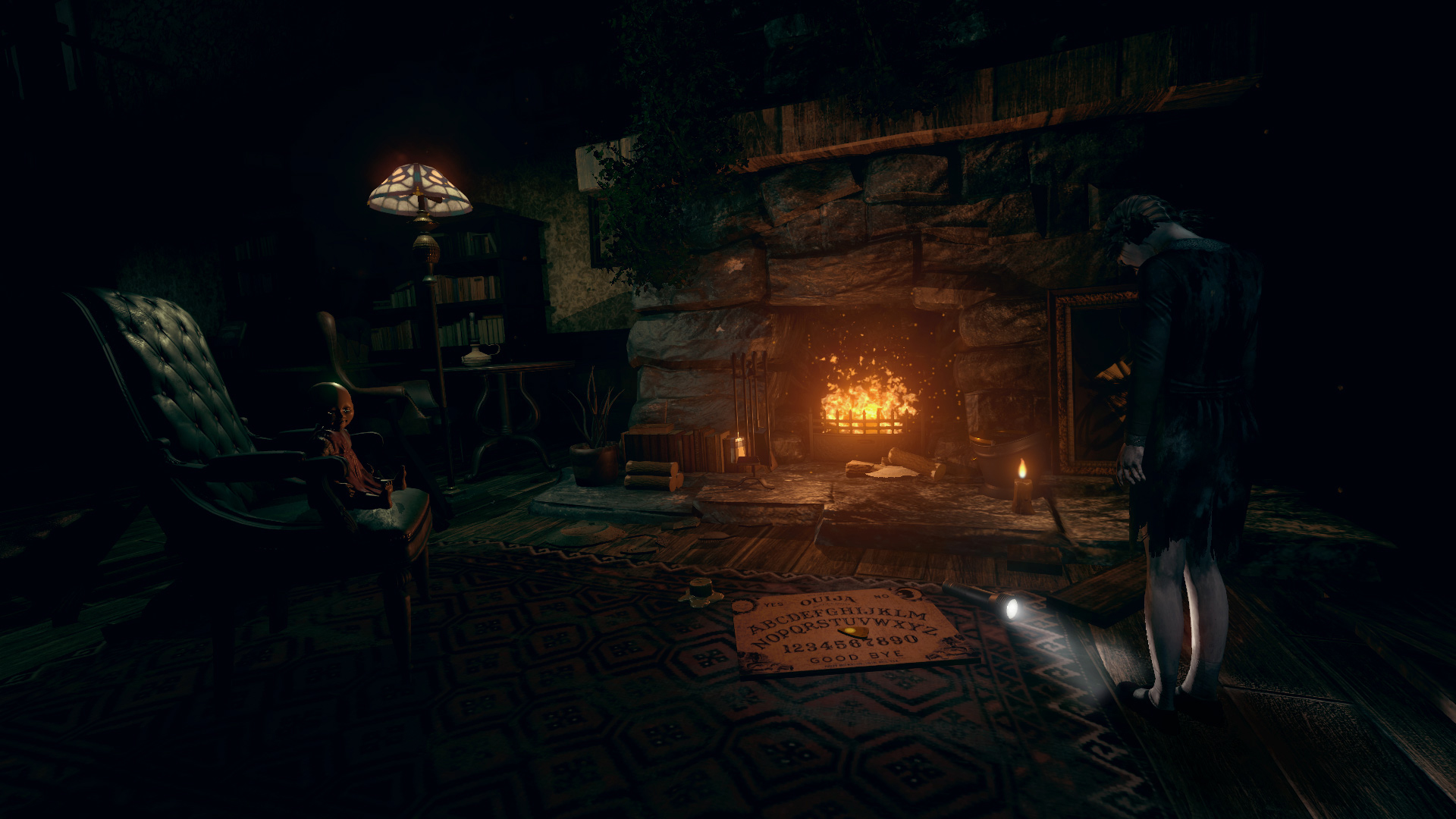 Once you get into the Manor is there a defining moment that the player will realize there is no turning back?
"We've seen people 'Nope Out' 10 seconds into the experience! For us, the key USP of VR is that you put on the headset and you're somewhere else; it's a very simple observation but that was the starting point for us. So when done right, even a passive walkthrough can be an incredibly powerful experience. The feeling of an AFFECTED experience is something that we worked very so hard on getting right, so even before the events inside The Manor start to unfold the player is exposed to our world, as soon as they put on the headset…for some people, even that is just too much!"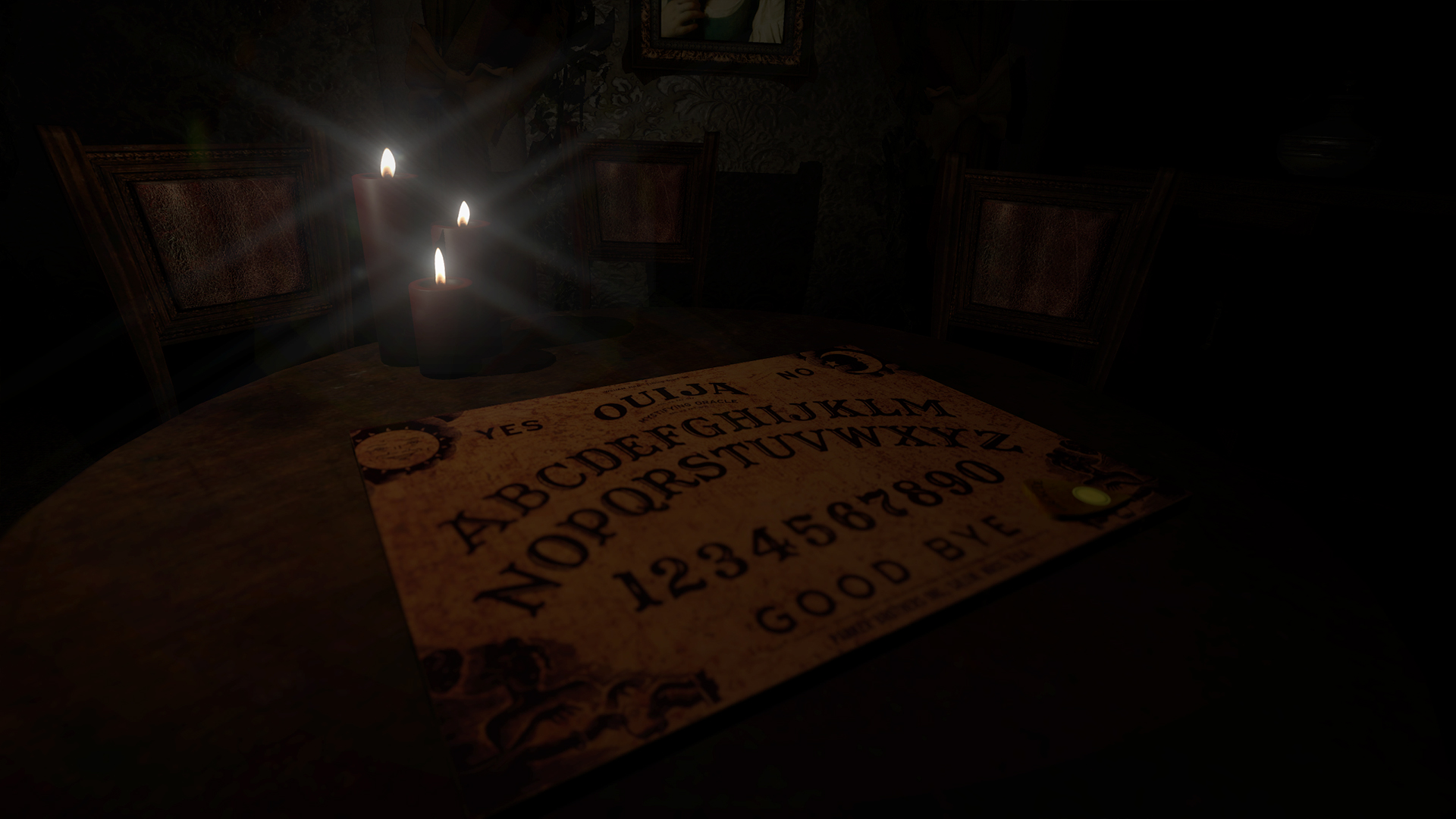 In working with PlayStation VR, did you find any obstacles that you were not expecting or maybe things went more smoothly than anticipated?
"Yes, certainly. We originally intended to launch onto PlayStation at the very beginning of 2018 but some of the challenges faced by smaller independents came into play. Sony, quite rightly, has stringent rules and a great many stipulations when it comes to what can and can't be in their versions, and we had to tackle things like voice activation, comfort settings, and the addition of trophies, which we hadn't come across before but that PSVR users, also rightly, have come to expect. This often stretched our resources further than they could go and we had to make sacrifices on time and push things back further than we would have wanted. As a studio, quality is so, so, important to us, we really feel we have created the best horror walkthrough in VR. The ratings we have received on previous platforms are a testament to that and we have worked for a long time on our PSVR build to get it to the quality that people expect. We knew it couldn't go out until it was just right."
For the trophy hunters out there, about how many trophies are there to be discovered?
"There are around 8 trophies in The Manor for those that are brave enough to find them!"
If there are three things that you would suggest to someone looking to make games in VR, what would they be?
"I can suggest one: get everything right. Whatever it is you are setting out to achieve from your title, make sure it is all right before you release it. Regardless of whether you are creating an escape room, wave shooter, or VR platformer, the environment, UI, gameplay, etc. all have to be spot on before you release it. We see a lot of VR titles launched (mainly on Steam!) that look like they were made in a weekend then just pushed out by a dev that cares more about making a quick buck from a new market, instead of creating something that they can be truly proud of. AFFECTED: The Manor deliberately eschewed complicated mechanics and involved gameplay, it was a very deliberate design decision for us to remove those distractions as we felt that enabled us to make a much more immersive experience, as that was always our goal. If anything though, that meant we had to work even harder to make the simple elements – such as audio and lighting – to really make a standout experience. Quality control is key.  Be your own harshest critic and be prepared to go back to the drawing board if something doesn't work."
Are there any future VR projects that will be coming to PlayStation VR that you can discuss at this time or will it be more of a see and wait type of situation?
"Yes, it's quite common knowledge that will bring the other two chapters of the original demo experience, AFFECTED: The Asylum and AFFECTED: The Carnival to the consumer VR market in the future. At this time I'd be unable to give any firm dates as development is a hugely involved process. There are some other projects we are working on that you may see sooner rather than later, but we're playing our cards close to our chest for now!"
WIth the catalog of PlayStation VR games and experiences growing along with the player base, what would you say to someone on why they should select Affected: The Manor?
"AFFECTED: The Manor is a great way to try VR yourself but it can be even better watching your friends and family try to make it through! It's also that social element, the sharing of VR that AFFECTED: The Manor encourages, that makes it a must-have app for any VR library. We love watching the videos posted on Youtube or to our socials that show people freaking out whilst playing our app. We love watching the videos posted on Youtube or to our socials that show people freaking out whilst playing our app, it genuinely never gets old for us and we can understand why those videos collectively have had hundreds of millions of views. We are looking forward to seeing a new influx of those videos from the PSVR audience, especially with the festive season coming up; our app it's the perfect VR experience for scaring the shit out of Grandma!"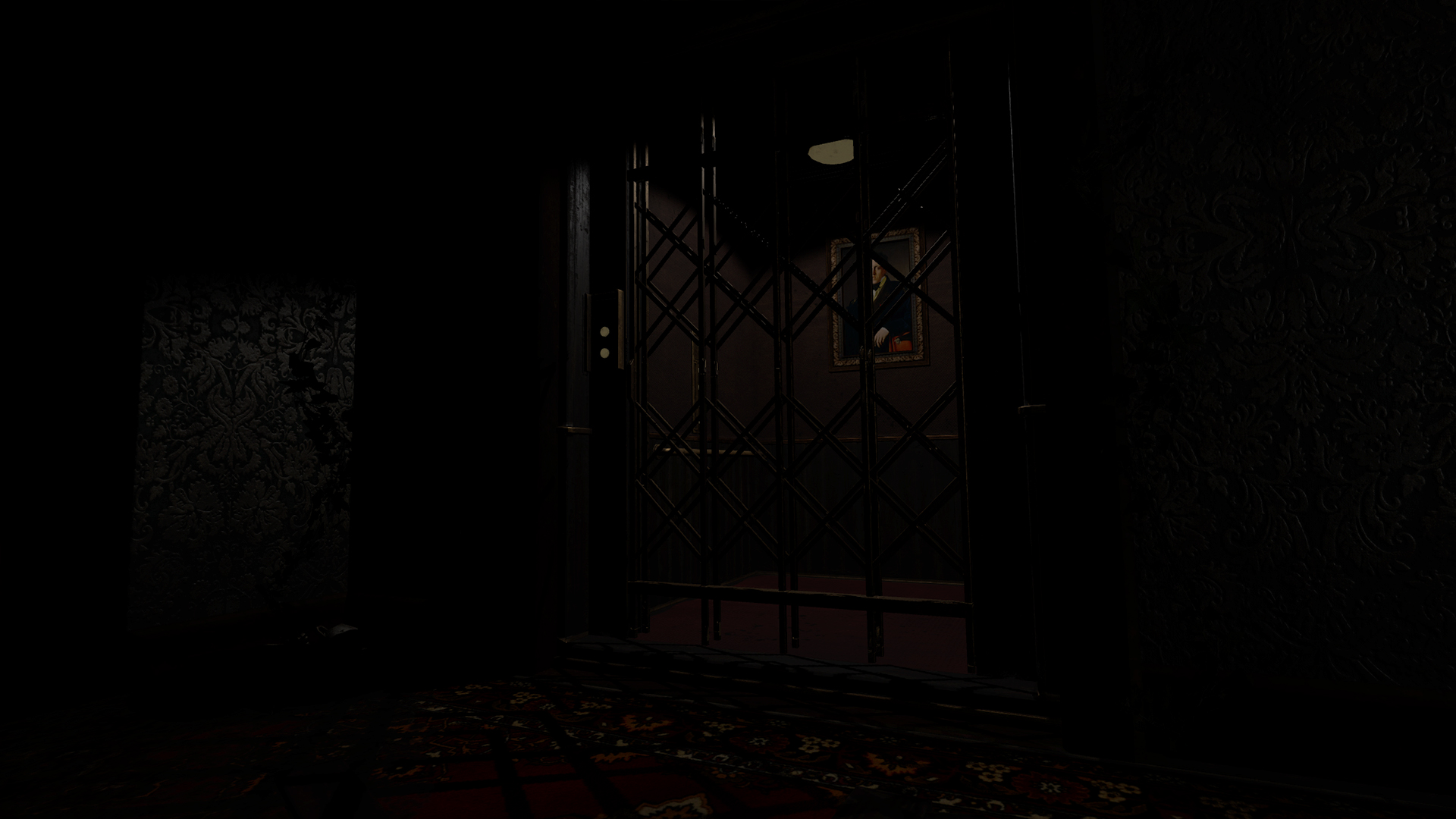 I really want to thank Alex Moretti for taking the time out of his day and bringing the passion and I also want to thank Kathy Mulvaney for setting everything up.
AFFECTED: The Manor is out now on PlayStation VR and is also available on the Oculus Rift/S, Oculus Go, and Gear VR on the Oculus Store, Steam, Viveport, and Daydream on the Google Play Store. A review code was provided.
Also, check out the review.
To learn more about Fallen Planet Studios, please visit their site, like them on Facebook, follow them on Twitter, follow them on Instagram, and subscribe to their YouTube channel.
In case you missed the trailer, please enjoy.
Mr. PSVR, December 14, 2018, theplaystationbrahs.com